It's summer time and I want to be at the beach. I can't be there because, well, life calls ya know. Gotta bring home the bacon. But I can sort of bring the beach here, right? I think these cute little colorful starfish cupcakes will do the trick.
These would be so cute for a pool party or just a summer get-away. You can use fondant or modeling chocolate…whichever you prefer. I used fondant.
I dusted each starfish with a different color than the fondant, to make them extra colorful and bright.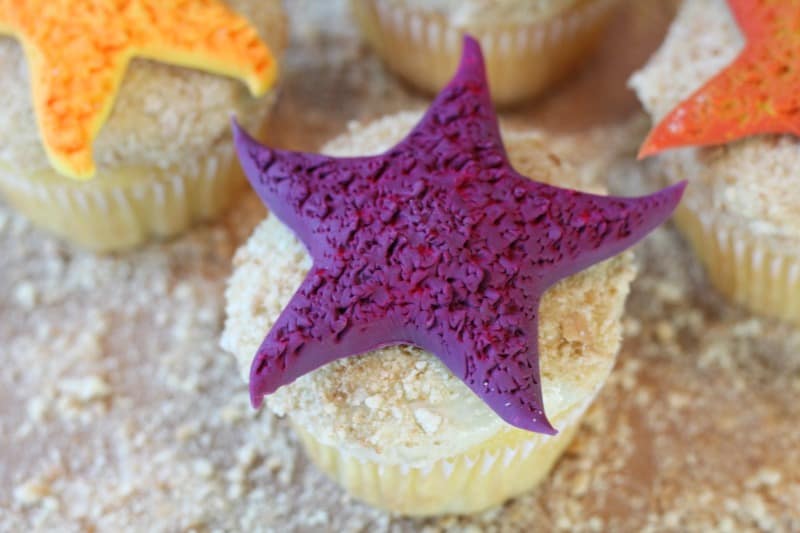 These come together quickly and the cool part is that you really don't have to wait for the fondant to firm up. And if you make them out of marshmallow fondant, they'll be super tasty too.
This post contains affiliate links, which means I will receive a referral commission, at no additional cost to you, if you make a purchase using these links. As an Amazon Associate, I earn from qualifying purchases.
These links also use cookies, which tracks and allows me to get credit for the referral. You can see my policies linked in the website footer.
Alright, let's get to the tutorial:
Supplies you'll need for the colorful starfish cupcakes:
Make sure to check out the video towards the end of the post to see them being made.
Making the starfish:
The first thing you want to do is to color your fondant. I chose four different colors: red, yellow, purple and blue. Make sure to keep your fondant covered or in a ziplock baggie so it doesn't dry out while you work with the other colors.
Roll out your fondant on the thick side. Cover with saran wrap, then use your star cutter to cut out the shape. You're using the saran wrap because you want the edges to have a curve to them.
Once cut out, you want to use your fingers to elongate each point and give them some curve.
Set them aside to firm up for just a minute…maybe 15 – 20 minutes. You don't need them to be hardened.
Next, take your small scissors and just poke the top of your starfish with them all over. Just make tiny intentions all over your starfish.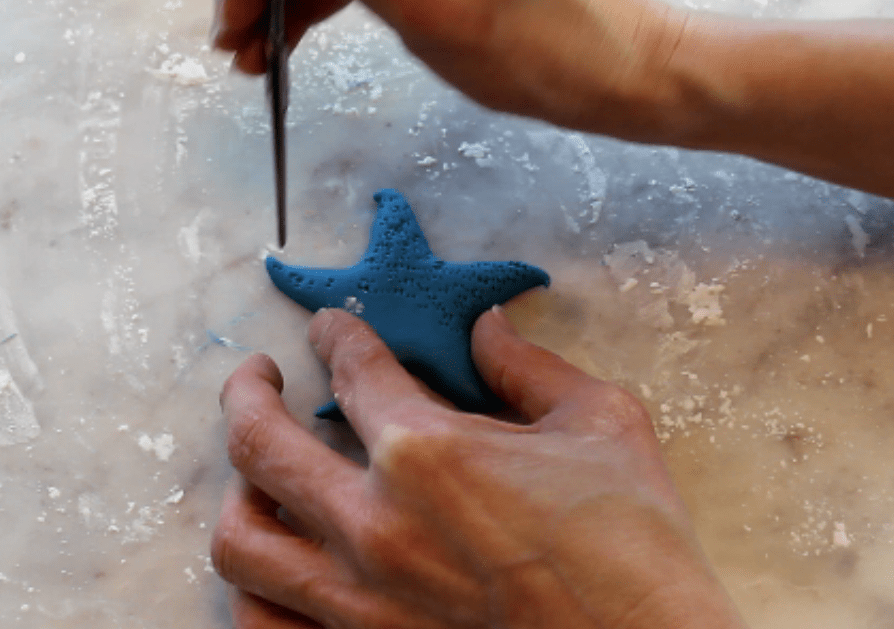 Once that's done, take your scissors and just make tiny snips all over the top.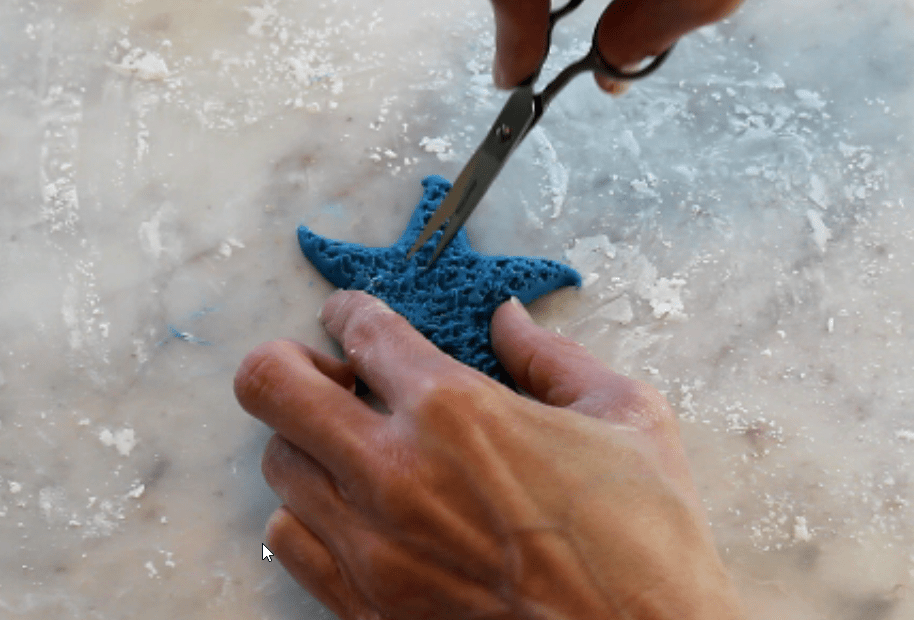 Once you've got it completely textured, take your finger and just lightly tap over the surface to knock down anything that's pointed up too much.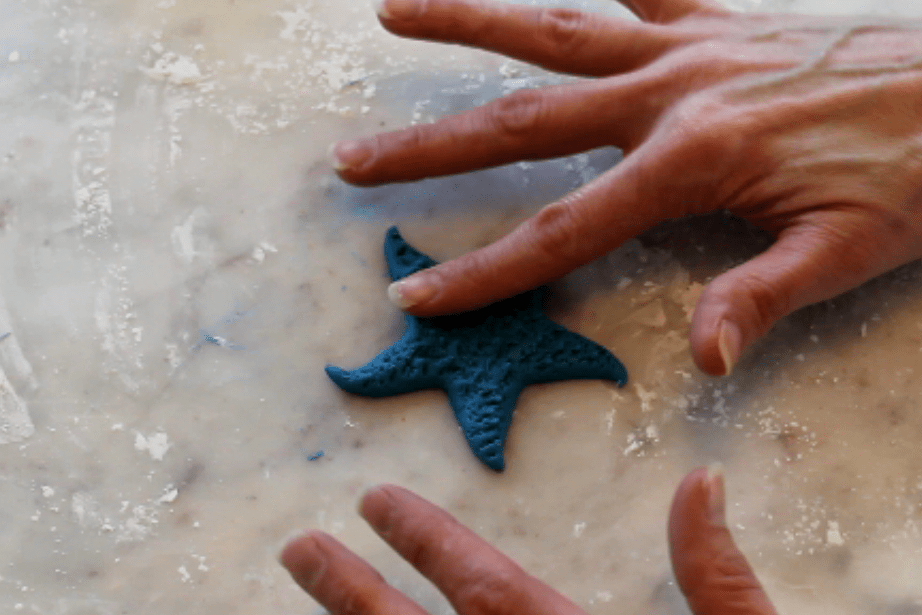 Once you're done with one of your colors, just move onto the next color of fondant.
When you've got all your starfish cut and textured, you can then dust them with the petal dust to really brighten them up.
For the yellow starfish, I used orange petal dust. Just add it sort of haphazardly.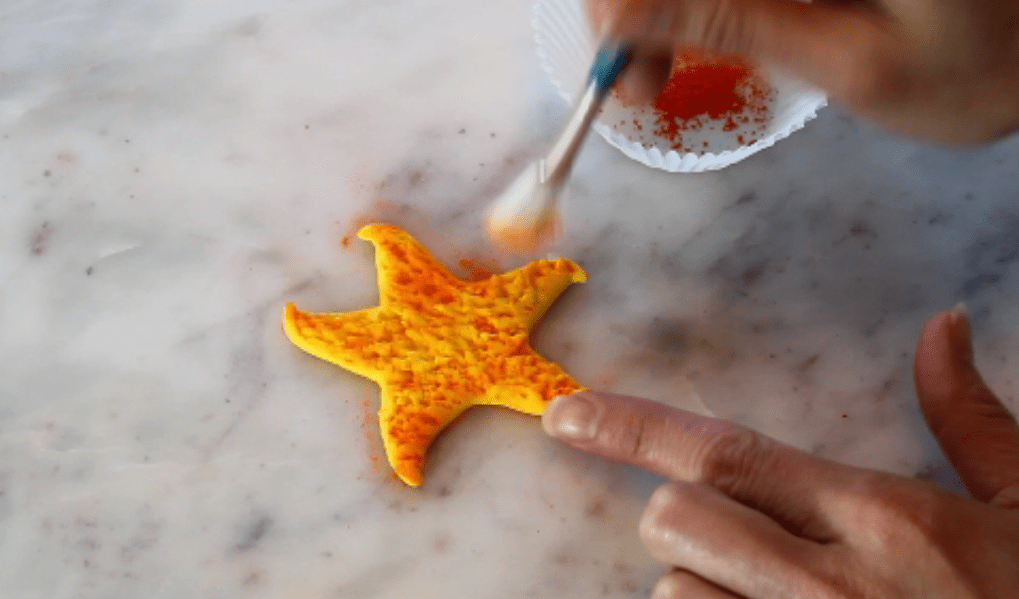 For the red starfish, I dusted it with yellow petal dust.
For the blue starfish, I dusted it with red luster dust.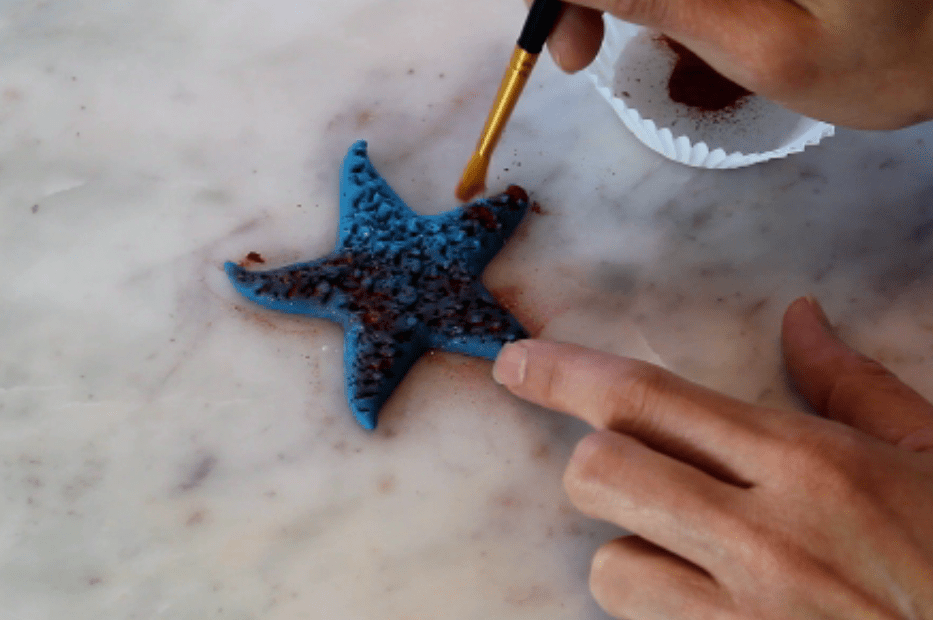 And the purple starfish was dusted with hot pink petal dust.
I think dusting each with a different color really gives them a lot of dimension.
Putting the starfish cupcakes together:
Now you're ready to put them together.
Take some vanilla wafers (or you could use golden Oreos or some kind of shortbread cookie) and crumble them up. I just used my mini food processor.
You want fine crumbs because you're trying to get the look of sand.
Take your cupcake and spread on some of your buttercream that you tinted a light tan color.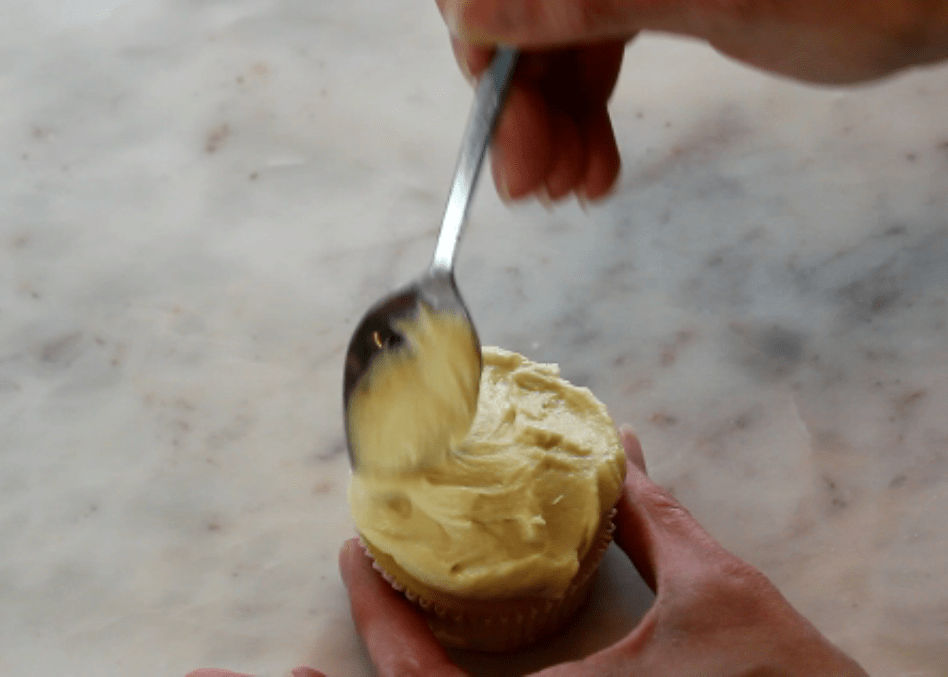 Next, dunk your cupcake into the cookie crumbs. You may need to tilt it in several directions to get all the buttercream covered.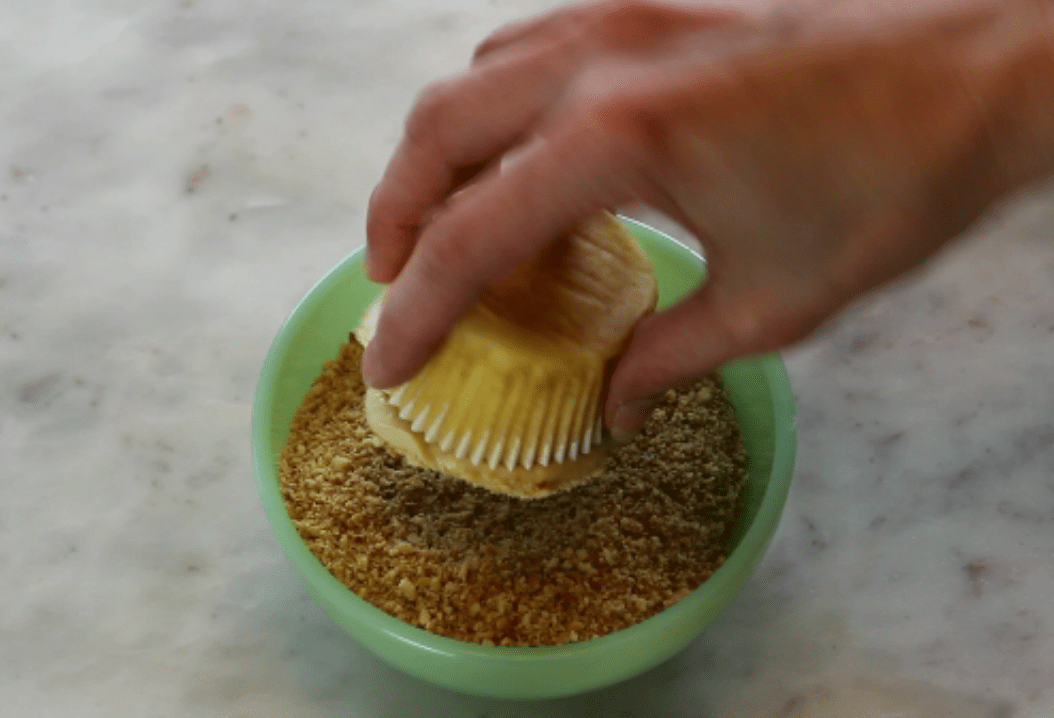 Once it's completely covered, it'll look like this.
Next just grab a starfish and add a little buttercream to the back of it.
Then just press it onto your cupcake.
Yay! That's it! So cute and colorful and fun right?
And here's the video to show you all the steps:
Well I hope you have fun with these and if you don't get to visit the beach this year, I hope this brings a little bit of the coast to you 😉
Don't Forget to Pin it for Later!