Lately, I've been dreaming about going to the coast. It's been awhile…actually it's been a really long time. It's been about 150 degrees here lately, well, maybe it's been in the 90s, but it sure FEELS like 150. Since this is only July, I know it'll get even hotter.
Growing up, we used to travel to the coast quiet a bit. We swam in the ocean with no fear of sharks or anything else that could eat us. We just had fun. We were big fans of the water and we'd go swimming any time we could.
My favorite time to swim was at night. We had a pool and my parents, sister and I would go out when it got dark and swim under the stars. That was my favorite for many reasons. One, it just felt calming. Two, because the bats would come out at night and swoop down to get water. My mother hated bats and would freak out, which was hysterical to us. She'd scream, "BATS" and go under the water where she'd stay as long as she could until she had to come up for air and then another bat would show up. I know it was probably mean for us to laugh at that, but we couldn't help it. Oh, those were some good times.
I don't have an opportunity to swim much, or go to the coast very often anymore, so I figured I'd bring the coast here in the form of cupcakes. What's better than combining summer fun with cake? Uh, not much.
Let's get started on making these babies:
This post contains affiliate links. As an Amazon Associate, I earn from qualifying purchases. You can see my policies linked in the website footer.
Supplies You'll Need:
Baked cupcakes (I love this recipe and it works great for cupcakes as well: Vanilla Bean Cake)

Fluted circle cutters

or Flower circle cutter (

similar to this one

)
Regular Circle cutters
Black fondant
Yellow, orange, blue and light blue modeling chocolate (Find a good recipe for modeling chocolate here)
Gel food coloring
Crushed cookies (Golden Oreos or shortbread cookies are good)
Cornstarch and Powdered sugar mixed half and half for rolling out fondant

Small fondant roller

or

pasta roller attachment

Pallet knife (I use this to easily pick up my toppers and for lots of other uses…it's one of my fave tools)
Various paint brushes (used for food only)

White

,

orange

,

yellow

,

blue

and

black

edible petal dusts
Xacto knife
Bench scraper
Printed templates for your waves and sunglasses (I just did an online search for free clipart)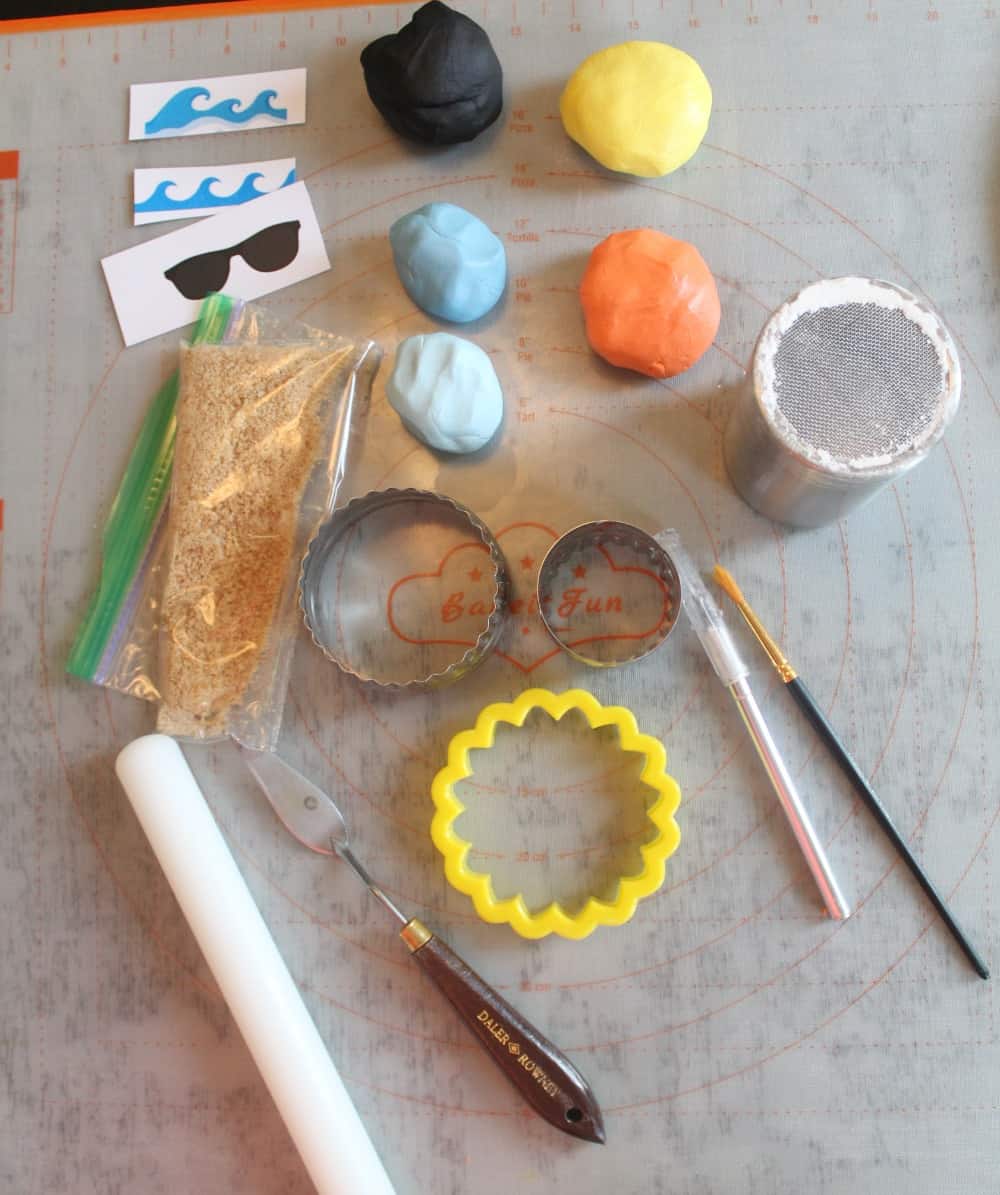 Sun Cupcake Toppers:
We'll start with the sun cupcake toppers.
I used modeling chocolate for these toppers. Modeling chocolate doesn't dry as hard as fondant or gumpaste and the taste is really good too.
The first thing you want to do is to color your modeling chocolate. You want to make yellow and orange. I use the regular gel color (the same as I use for fondant) to color my modeling chocolate. Some people will tell you that you need to use candy food coloring gel or your modeling chocolate will seize. I have not found that I've needed that with the modeling chocolate I use. Regular food color gels have worked fine for me, but you can test it out with a small piece.
Once you've got both colors mixed, roll them out with your fondant roller or pasta roller attachment. I didn't roll them out too thin because you still have to attach a popsicle stick to the back of it and I didn't want them to be too delicate.
With the orange, you can use either the fluted circle cutter or the more pointed flower cutter (see supply list above). I used both to sort of mix up the look of my suns. When you cut them out, set them on a board that's sprinkled with your cornstarch and powdered sugar so they don't stick to the board. You can leave these out to harden up a bit. They won't get super hard since these are modeling chocolate.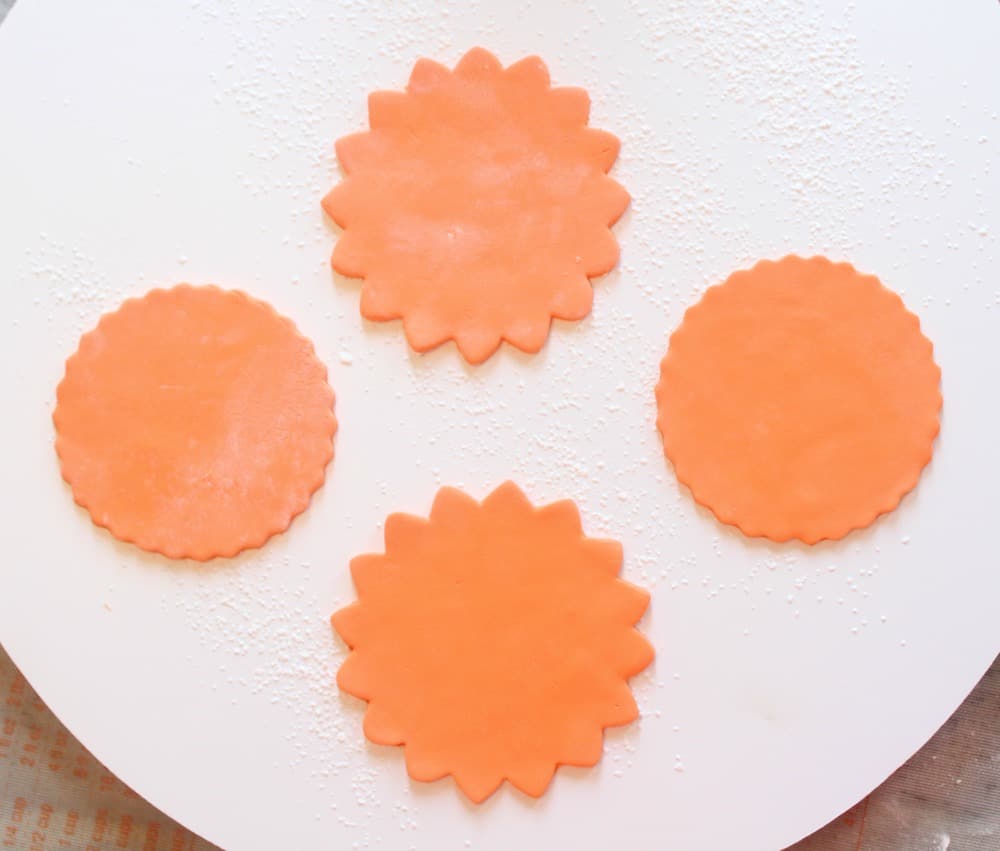 Next, take your orange petal dust and dust the edges of your suns.
They'll look like this when they're done: It just adds a little dimension to them.
Now take your circle cutter and cut out small circles of the yellow modeling chocolate and set them aside to firm up a bit.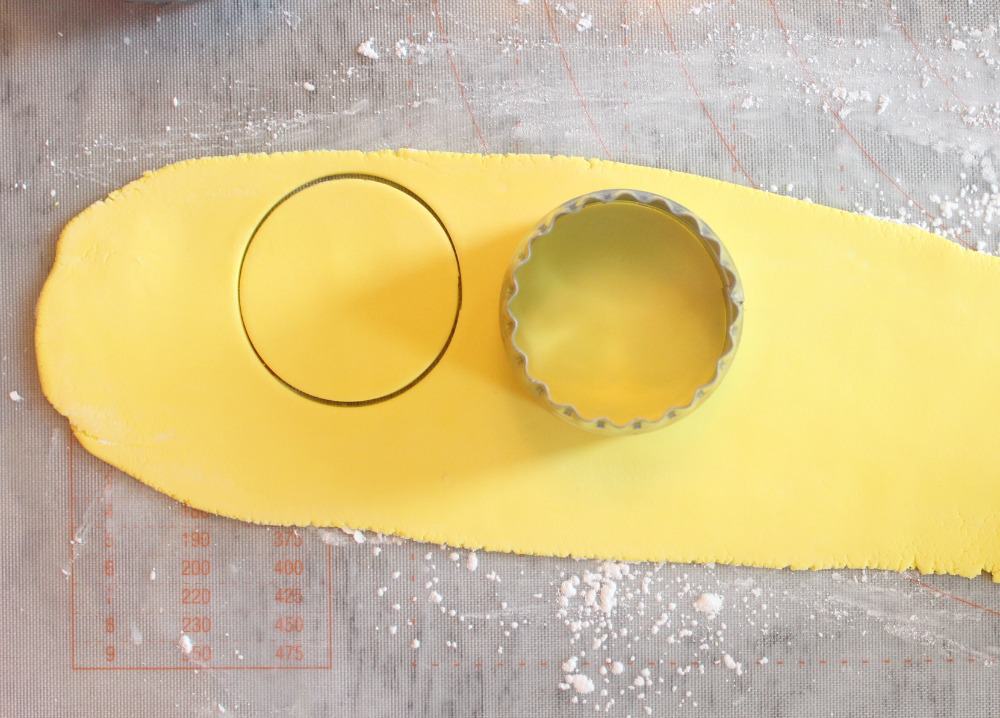 When they've firmed up a bit, dust the edges with yellow.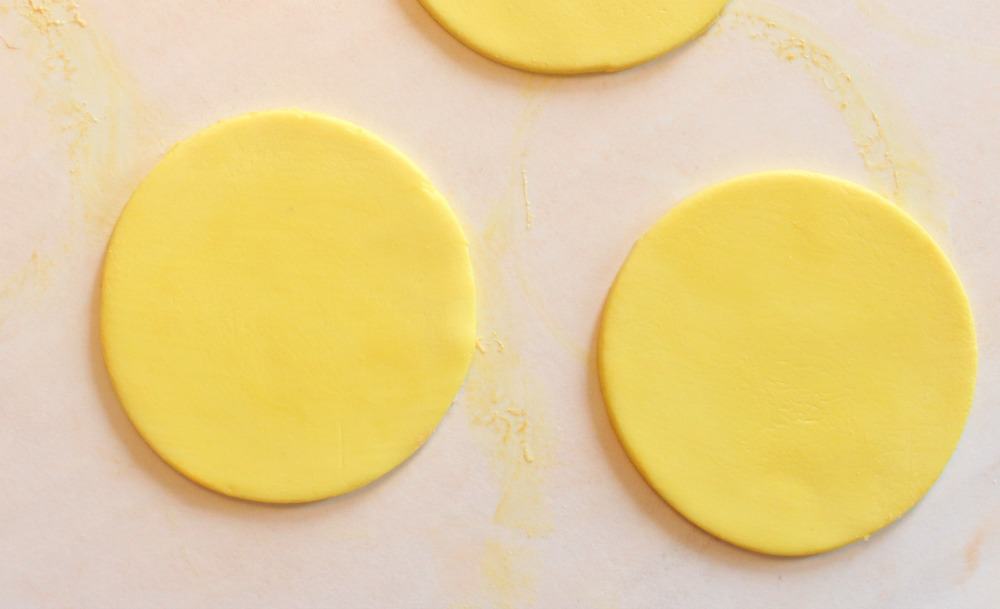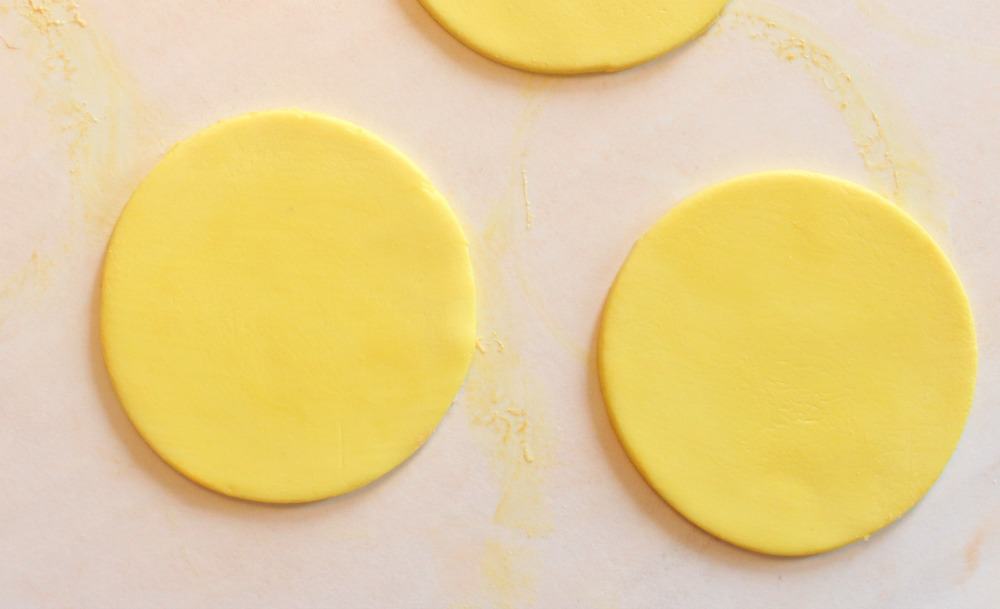 Use your paint brush and brush a little water on the back of the yellow circles and attach them to the top of the orange cut-outs.
Now use your straight edge bench scraper or a ruler and cut them in half.
Turn them face-down and add a little water to the middle. Attach a popsicle stick to the back (I cut mine in half because they were a bit too long). Make a 'bandage' of orange modeling chocolate and place over the stick to lock it all in place.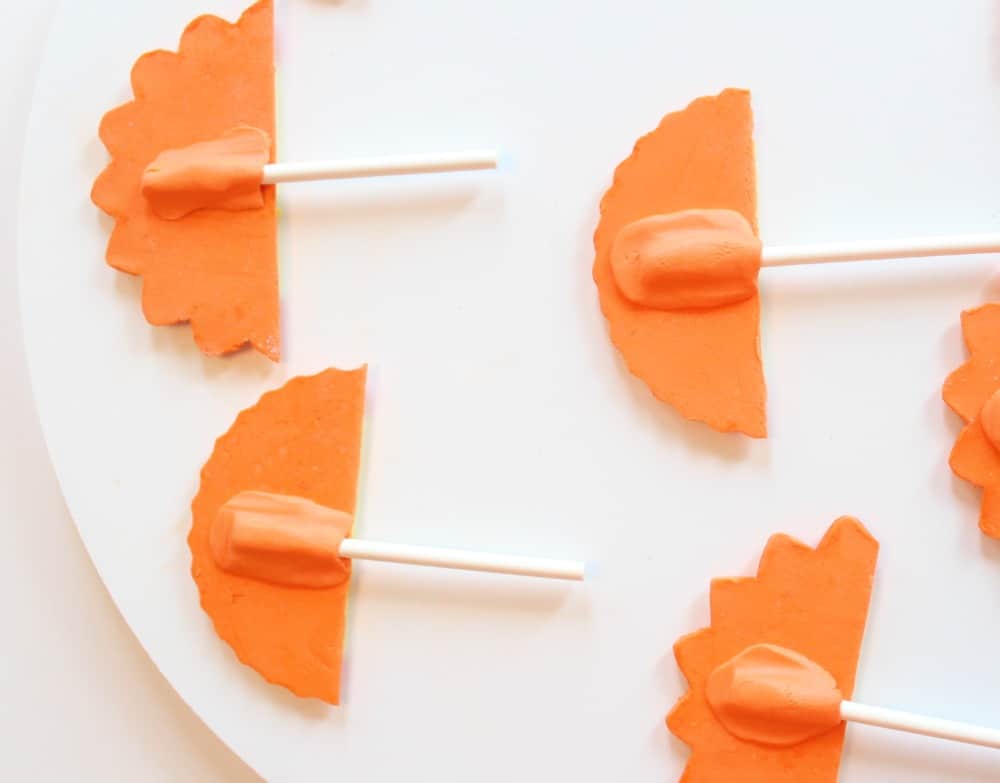 Let them sit out to dry and firm up a bit.
Ice your cupcakes. You can find my buttercream recipe here. I just tinted it a bright yellow.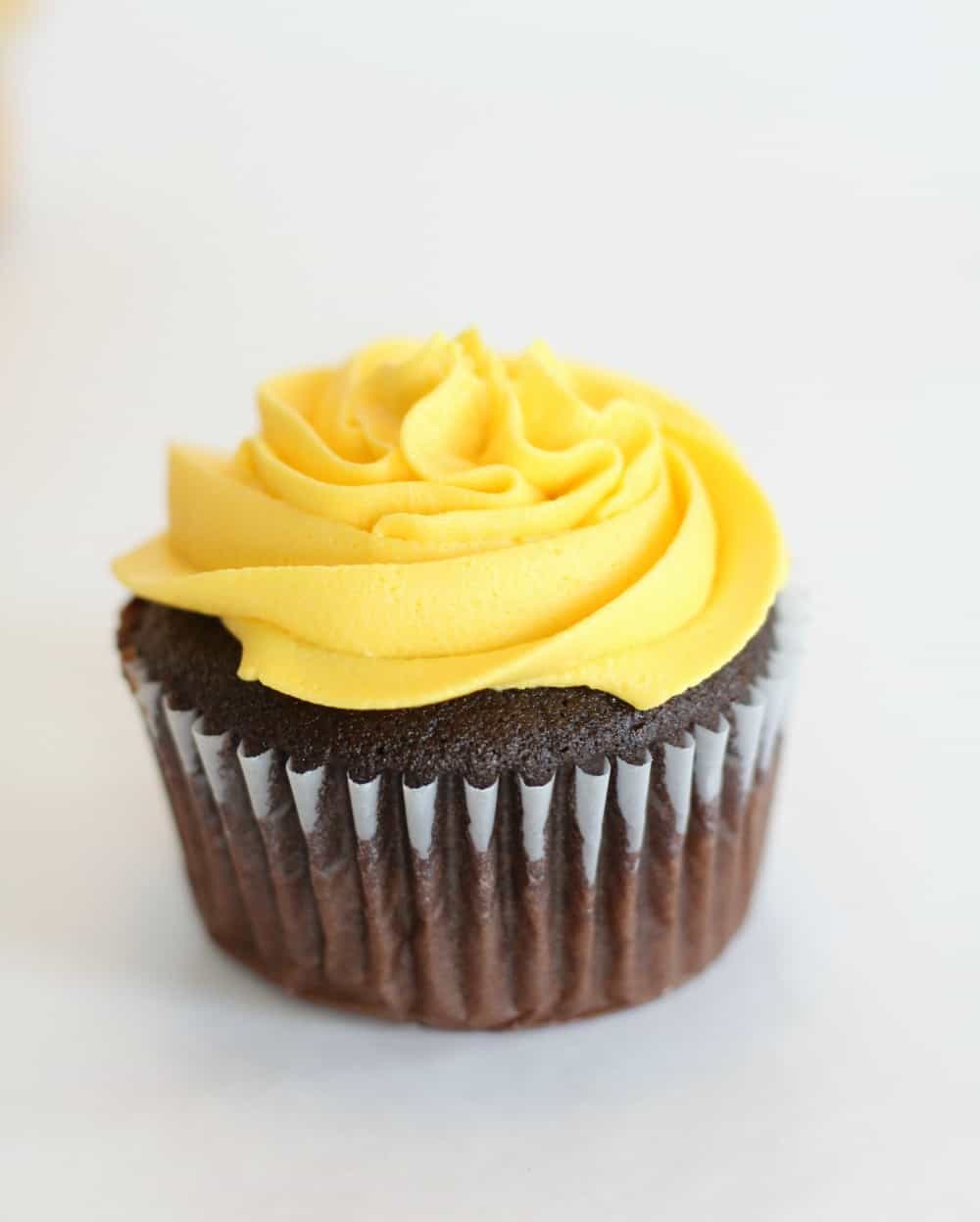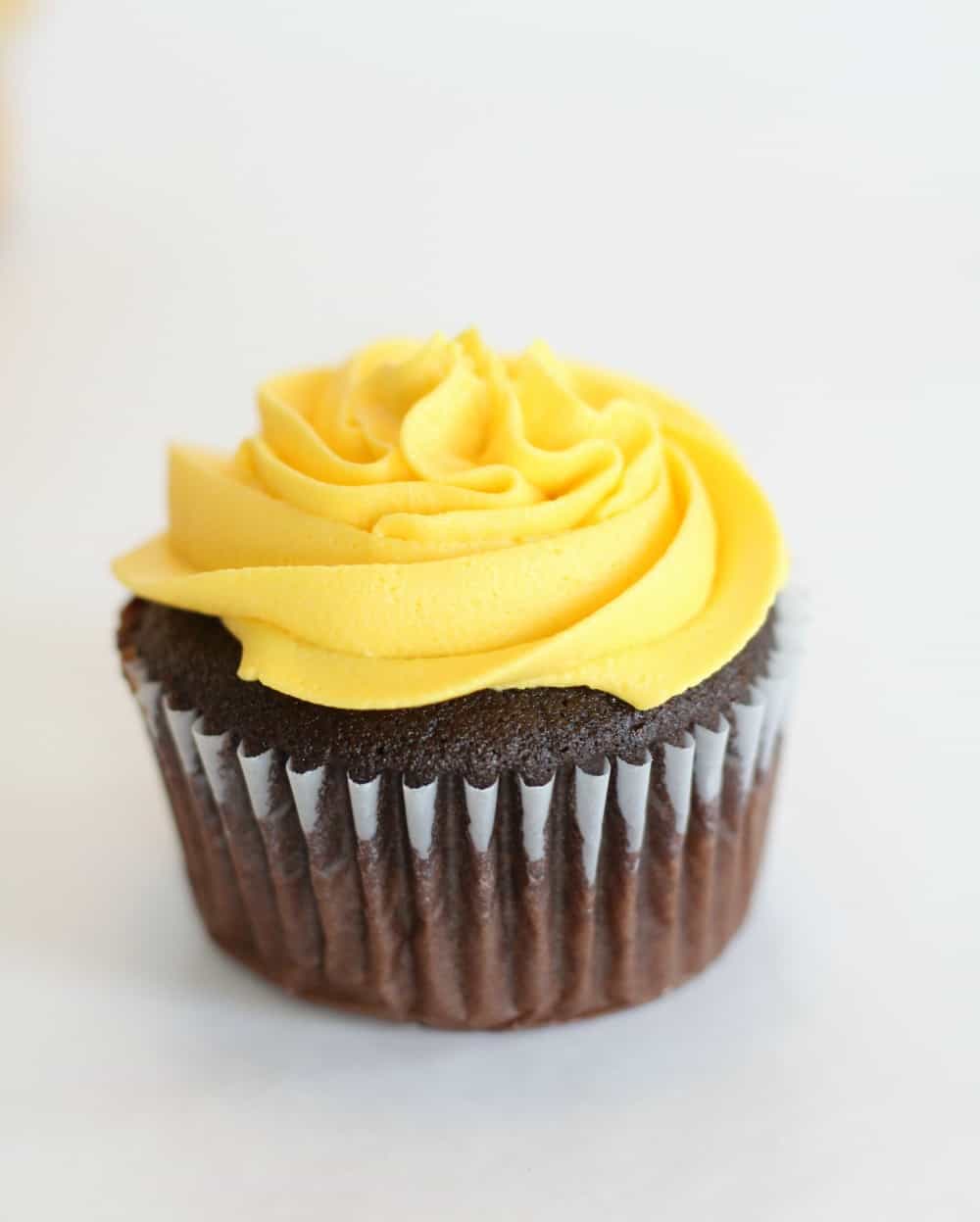 Next just take your toppers and push them into your cupcakes.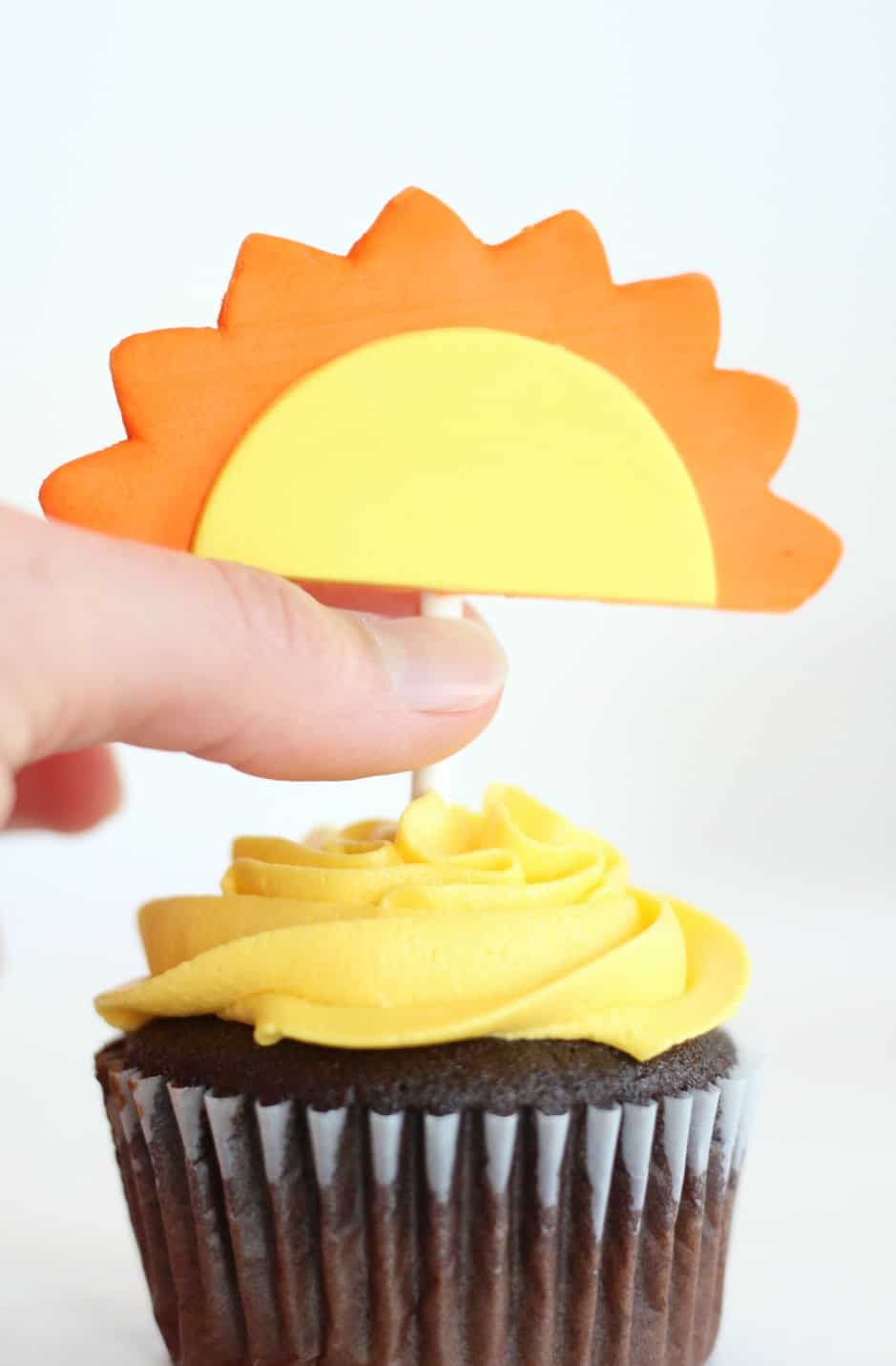 And there you go! Your cute sun cupcakes!

Next, we'll work on the ocean wave toppers.
Ocean Wave Cupcake Toppers: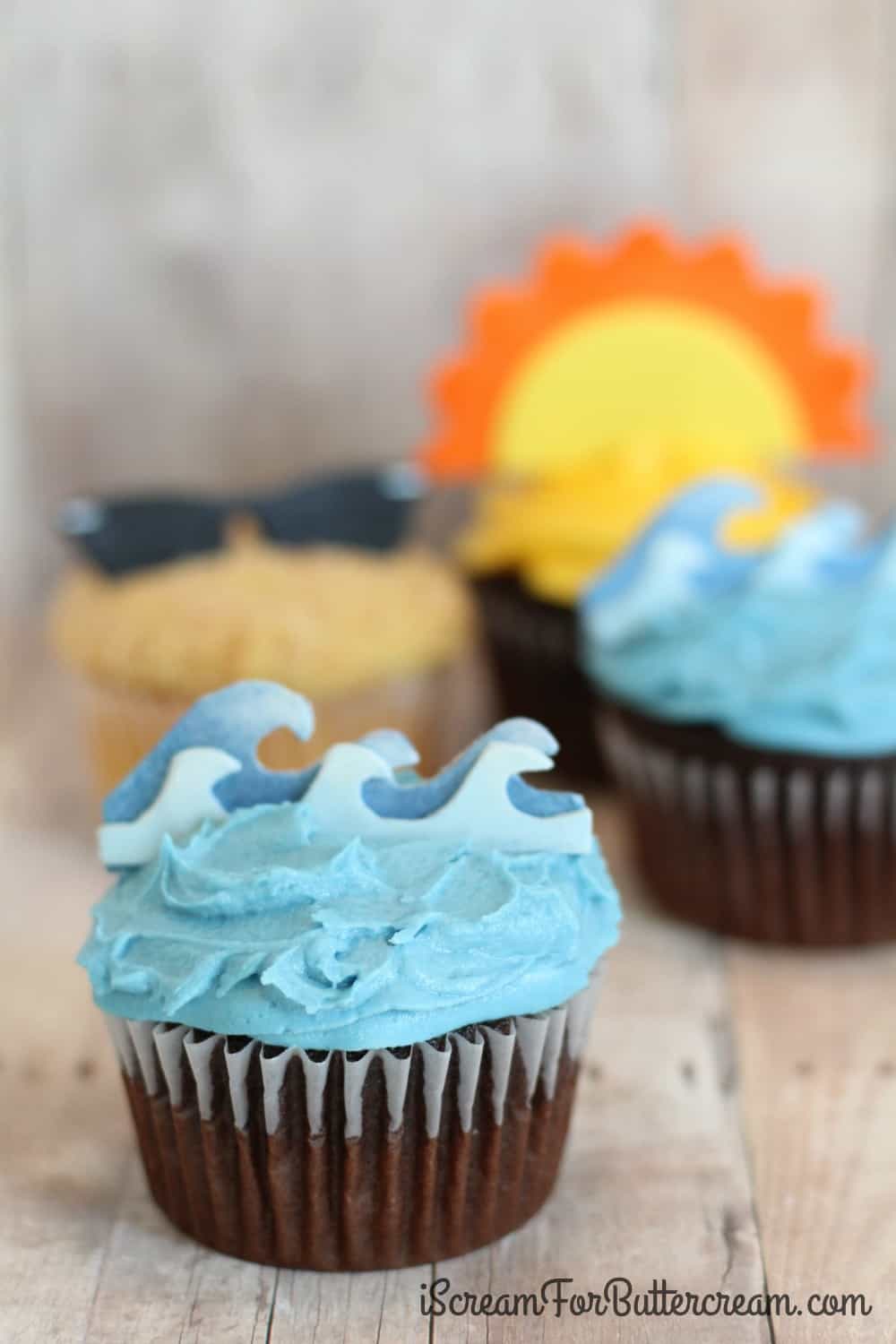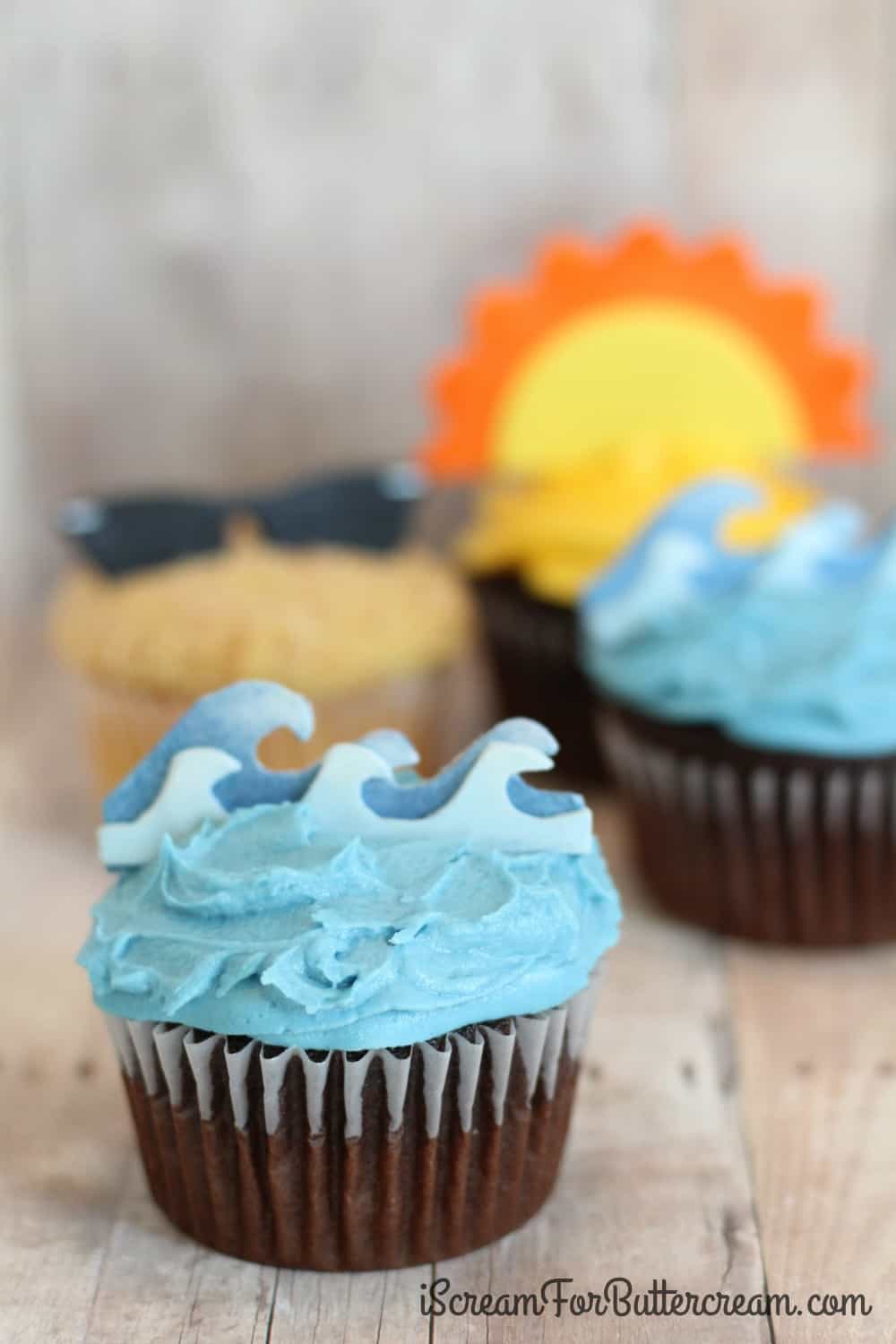 You want to go online and find some examples of free ocean wave clip art. Print them out in the sizes you'll need and then cut them out. I found two and printed one a little bigger, so the smaller waves could be added on top of the bottom layer to give it dimension.
Mix up two different colors of blue modeling chocolate and roll them out like you did for the sun toppers. Lay the templates on top and cut around them with your xacto knife. I used the darker blue for the bigger waves and the lighter blue for the smaller waves.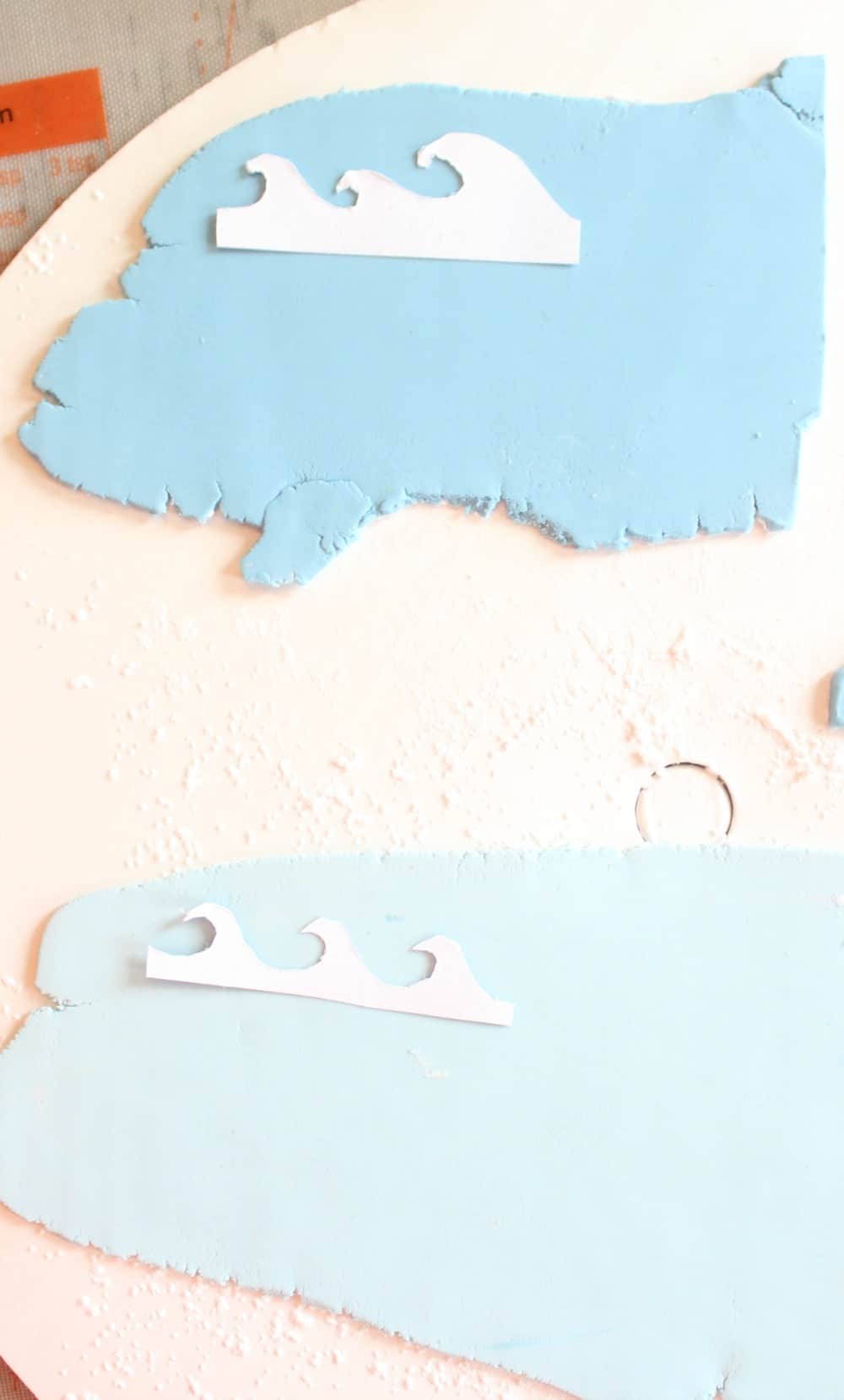 Set them aside to firm up.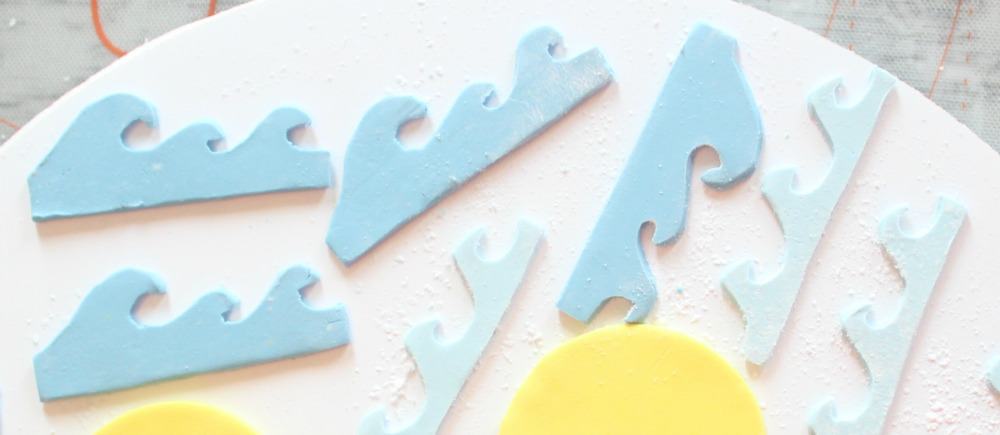 When they've firmed up a bit, take out your blue and white petal dust. Dust the bigger waves with the blue petal dust and the tips of the waves with white petal dust.
For the smaller waves, just dust the tips with the white petal dust.
Add a little water to the backs of the smaller waves and attach to the larger waves. Be careful here…these are really delicate and can crack if they haven't firmed up. Since these are modeling chocolate, you can put them in the fridge for five minutes and they'll firm up.
Mix blue into your buttercream and ice your cupcake. I took a spoon and roughed up the icing a bit to look like water.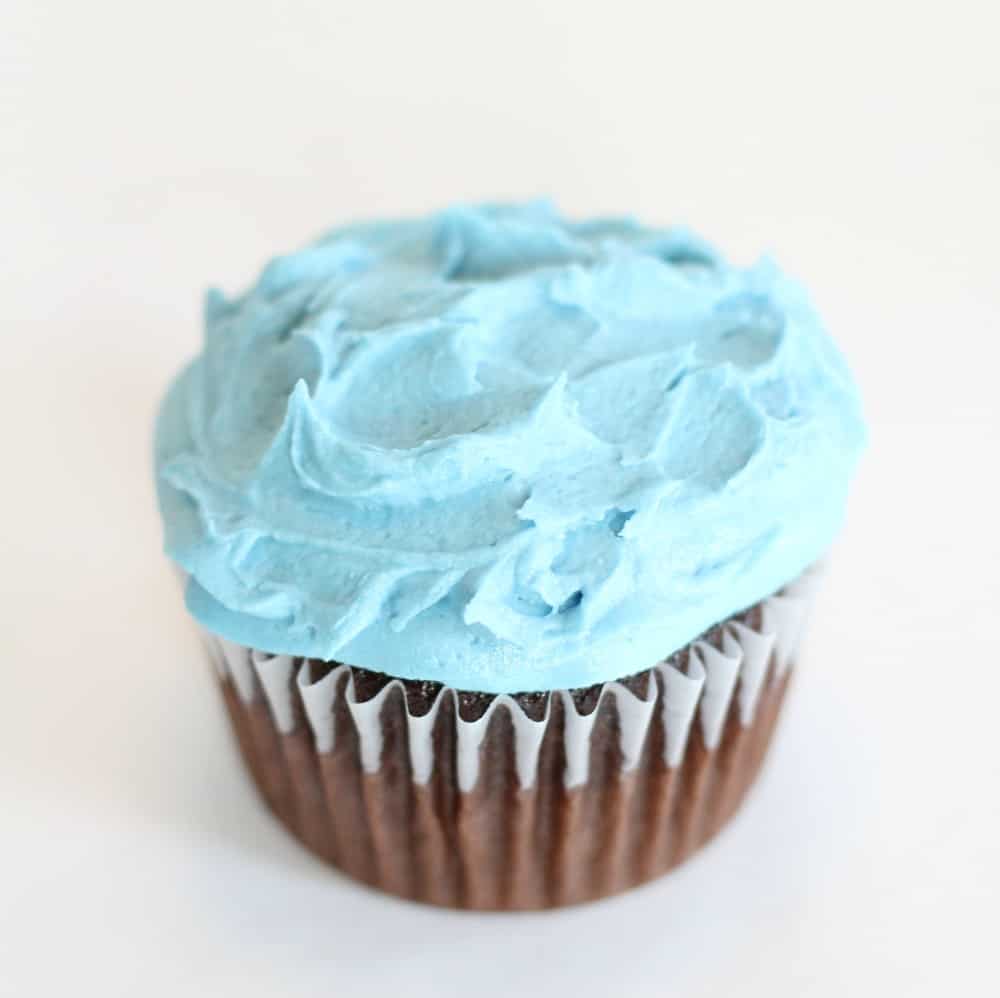 Now all you have to do is set your ocean waves on top of your cupcakes!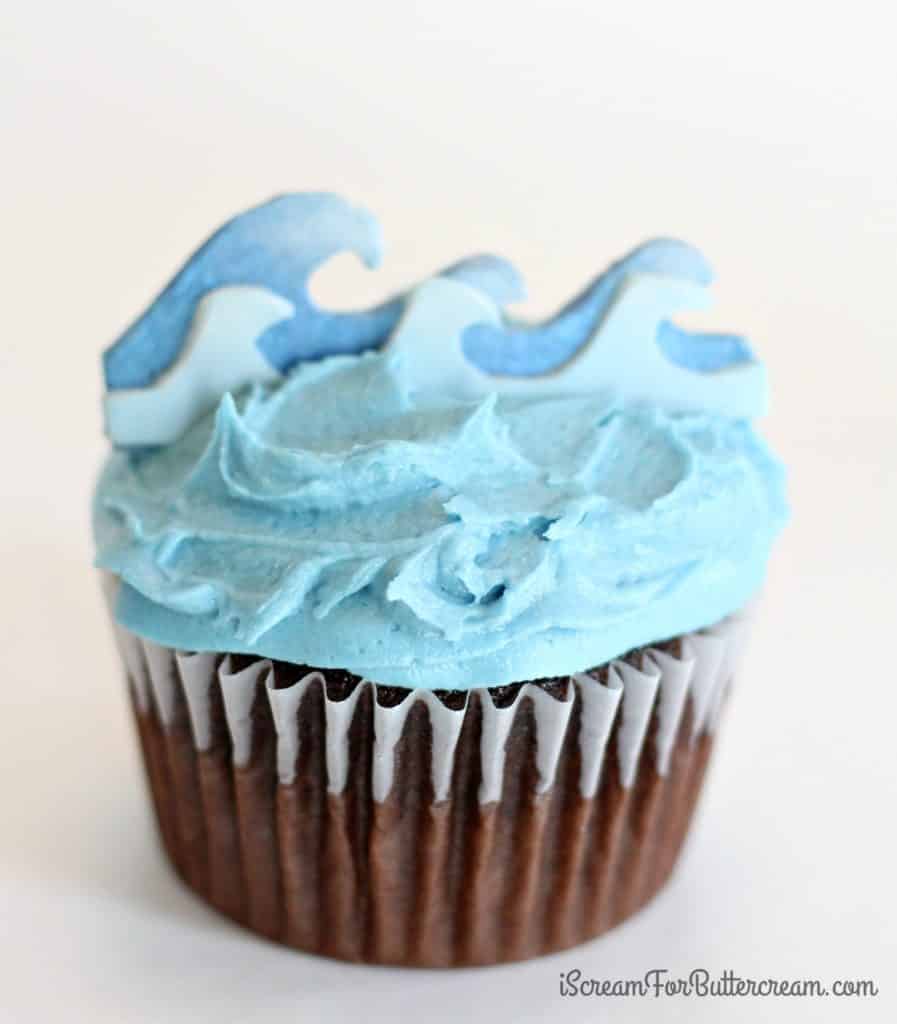 Next we'll make the sunglasses!
Sunglasses Cupcake Toppers: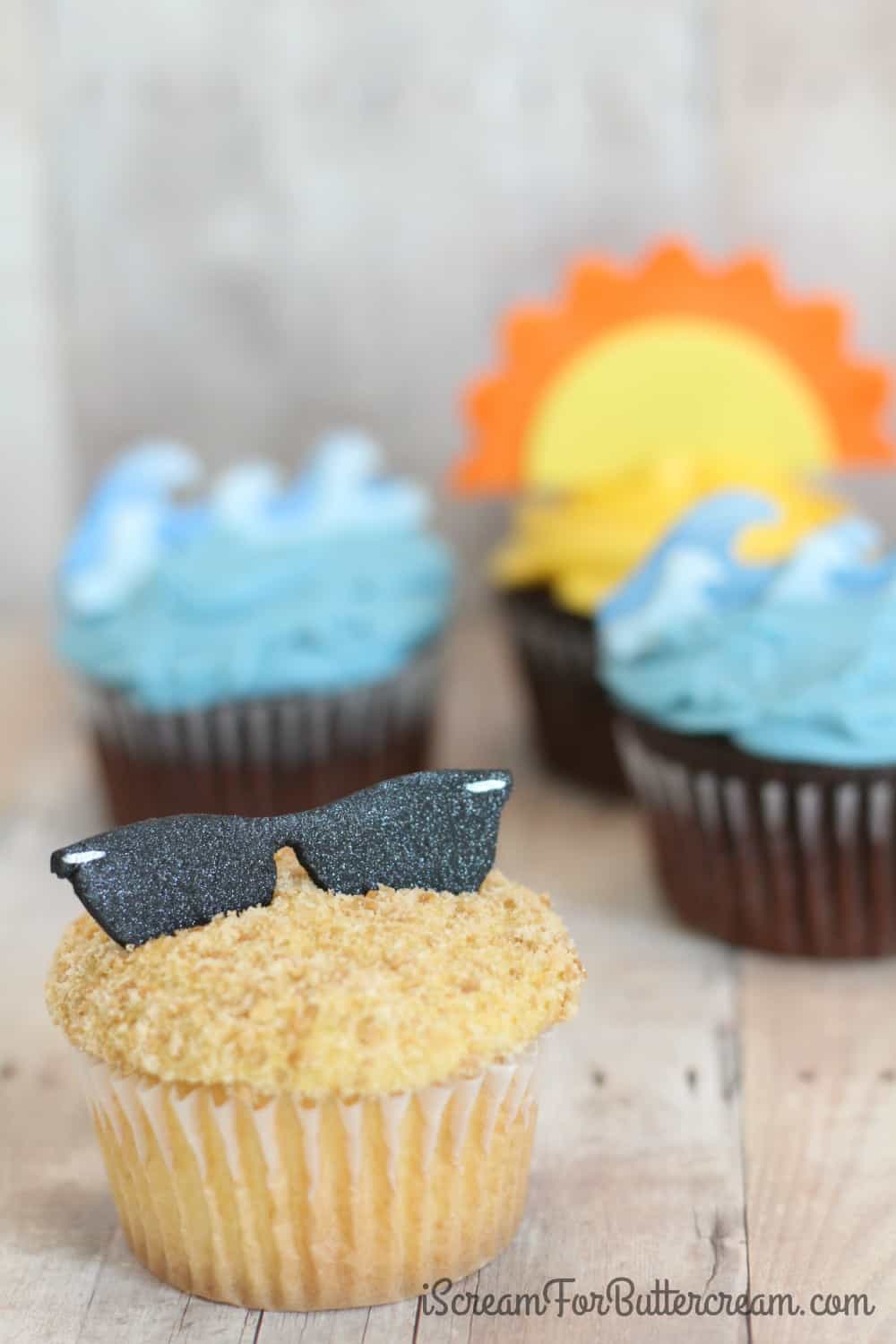 I used fondant for these. Mainly because I wanted them to dry harder, since the middle of the sunglasses is really delicate. I also really hate mixing black fondant or black modeling chocolate, so I normally just buy it premade.
I found a free clipart image of sunglasses, printed it out in the size I needed and then cut it out.
Roll out your black fondant, place your template over it and cut around it like we did for the wave topper tutorial.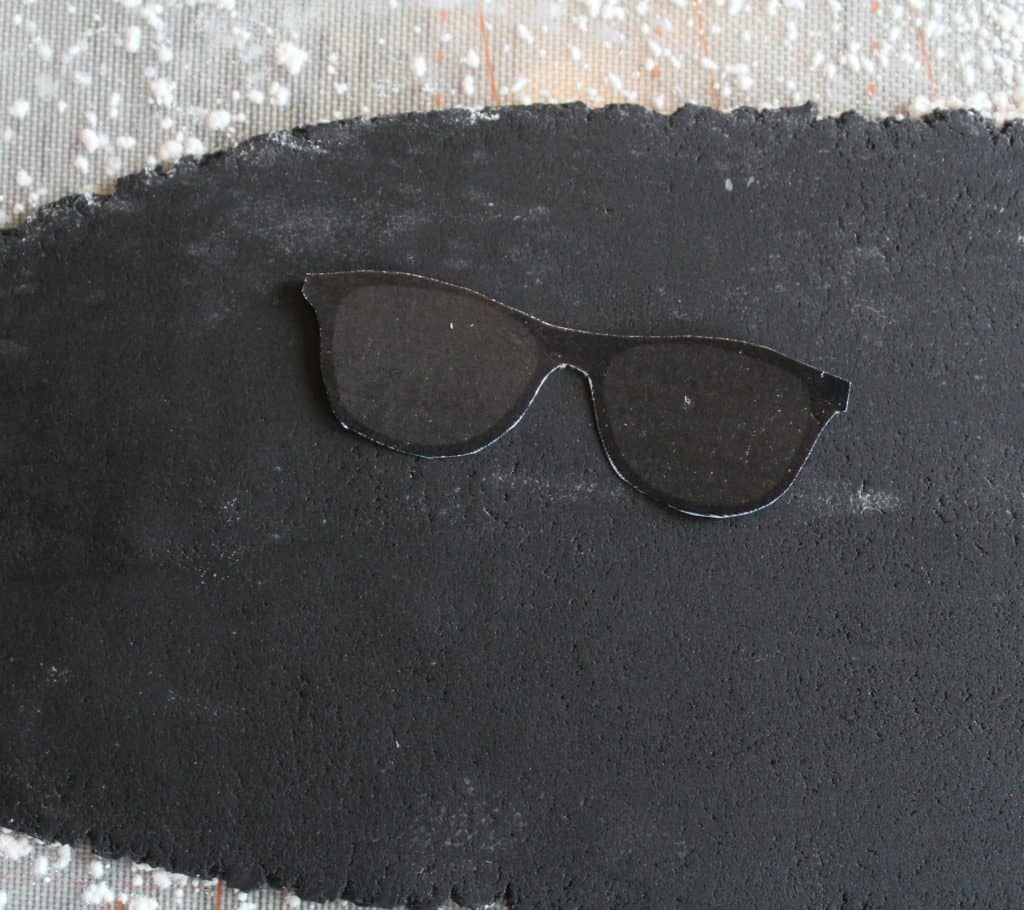 Use your pallet knife to pick them up and set them aside to fully dry. These are so small that it should only take a couple hours or so.
When they are firmed up and dry, dust them with your edible black luster dust. It'll really add some sparkle to them. I also added little dashes of silver at the edges. If you don't have silver petal dust, just use your white to do this.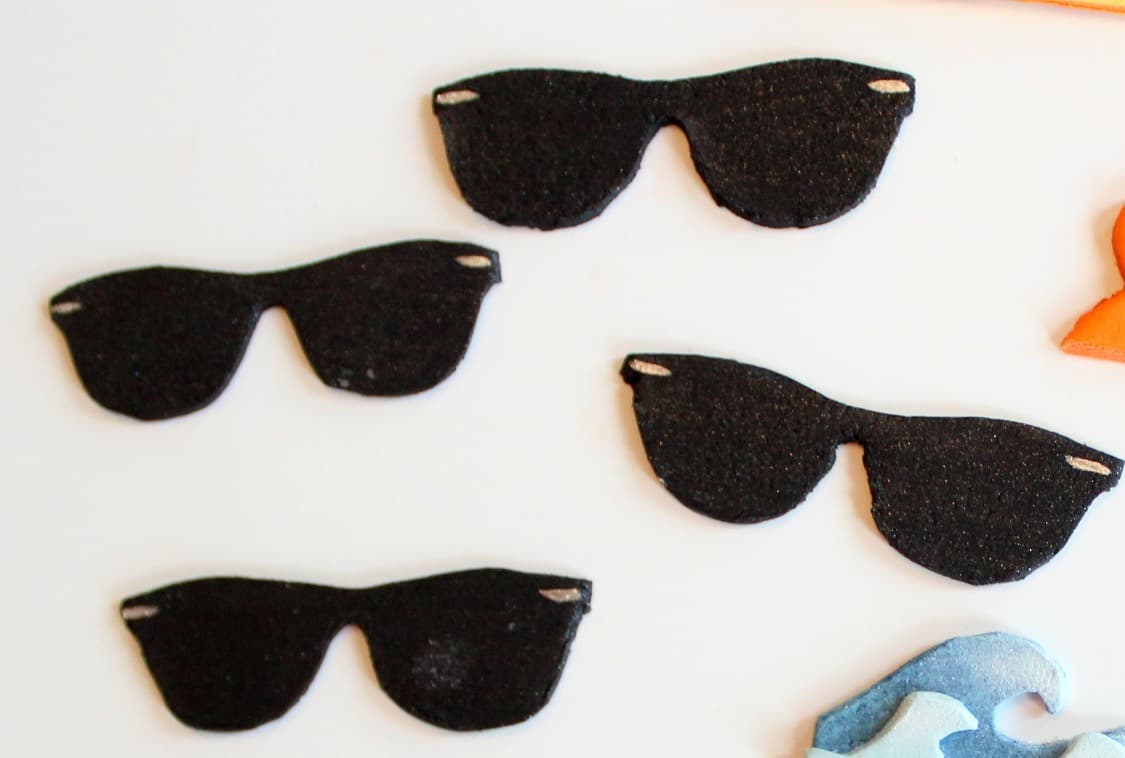 For the cupcake part, I tinted my icing a light tan color to match the color of beach sand and spread it evenly over the cupcake.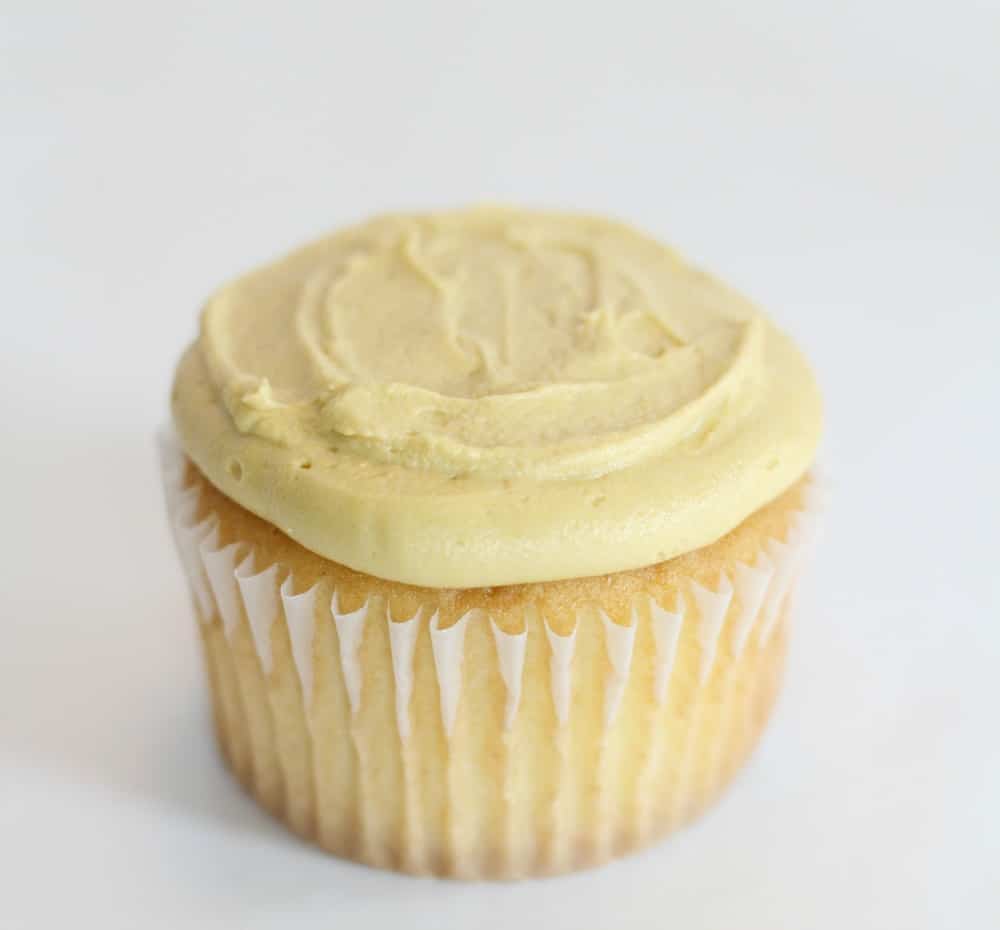 Crush up some cookies that are around the same color as sand. I used some shortbread cookies I had, but golden oreos would be good too.
Hold your cupcake upside down and dunk into your bowl of cookie crumbs.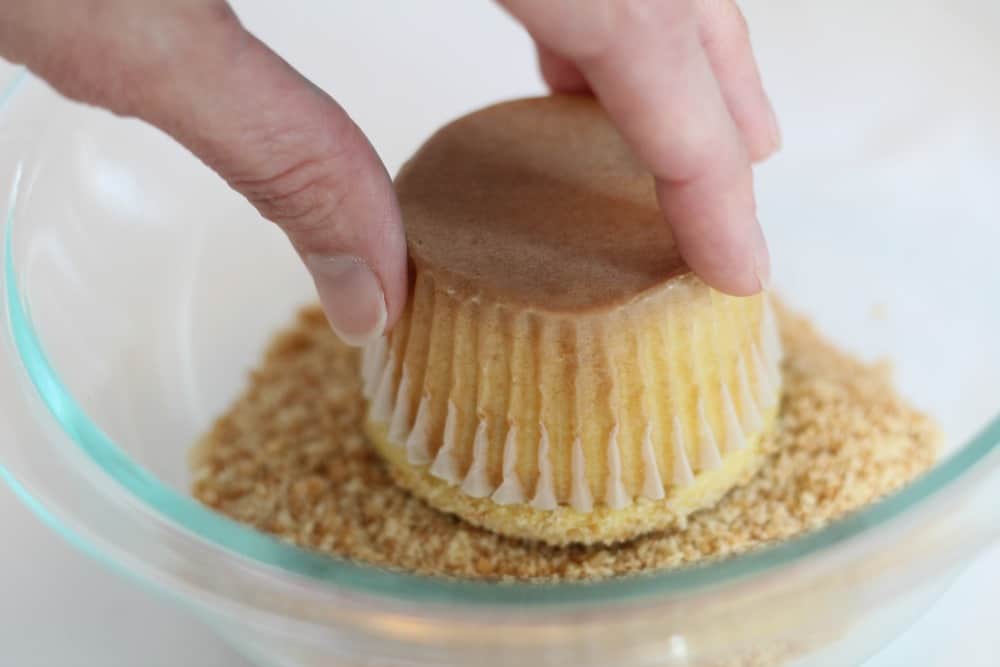 Take your sunglasses and set them on top of your cupcakes. To get them to stand up, you'll have to push them in just a little bit.
So, that's it! See? They take a little time, but they're not hard and now you've got a cute treat for the kids or your next summer get together.
If you make these cupcakes, I'd like to hear how it went for you.
Don't Forget to Pin it for Later!