You can make cute decorated cupcakes by using just a star tip to pipe buttercream. You don't need a lot of cake decorating supplies and these are super easy icing piping designs.
Sometimes you just don't have a lot of options or a lot of time on your hands to go all out decorating cupcakes, but you still want something cute.
You might not have tons of piping tips to choose from either (yeah, I have an obsession with those), but I'm betting you've got a star tip. Today I want to show you easy cupcake decorating using a star tip.
I've got about six options for you to start off with. Now, I used some super eye-blinding bright colors here, but you can always make it your own and use your preferred colors. The combinations are endless, but these ideas will get you started.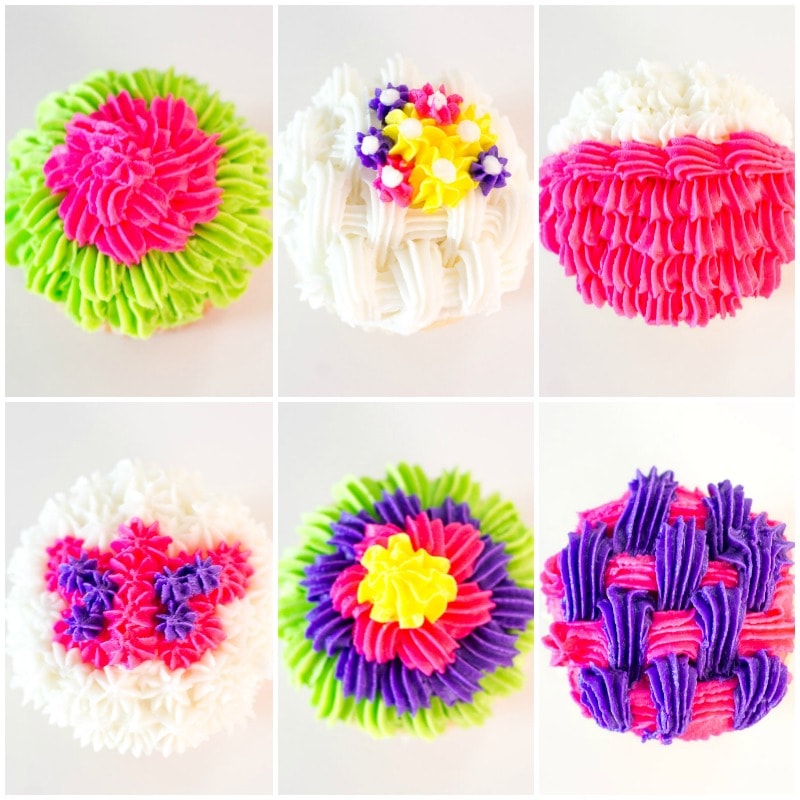 So let's get started.
This post contains affiliate links. As an Amazon Associate, I earn from qualifying purchases. 
TOOLS NEEDED FOR ALL OF THE STAR PIPED CUPCAKES:
Tip: If you're using several different colors of buttercream, but you only have one icing tip, fit your bags with the couplers, so you can switch your icing tip around. (Link above for the couplers).
I could type a million words to explain these designs, but I think the best way to show you is through video. So, here are the seven piping designs…and make sure to keep scrolling to catch the video on how to it's done.
Green & Pink Starburst Cupcakes: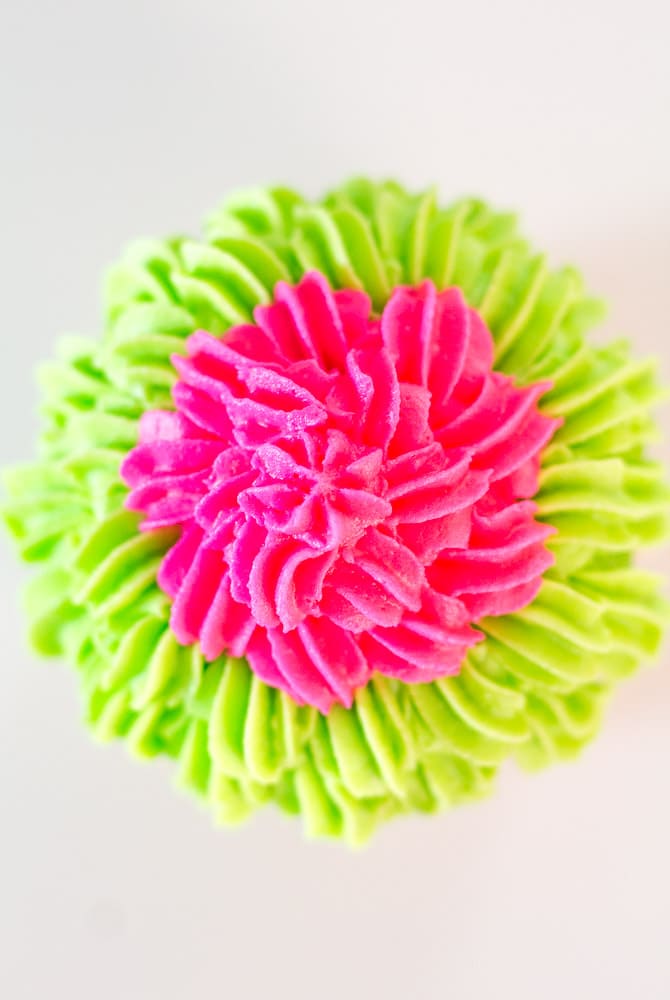 Multicolor Starburst Cupcakes:
Butterfly Cupcakes: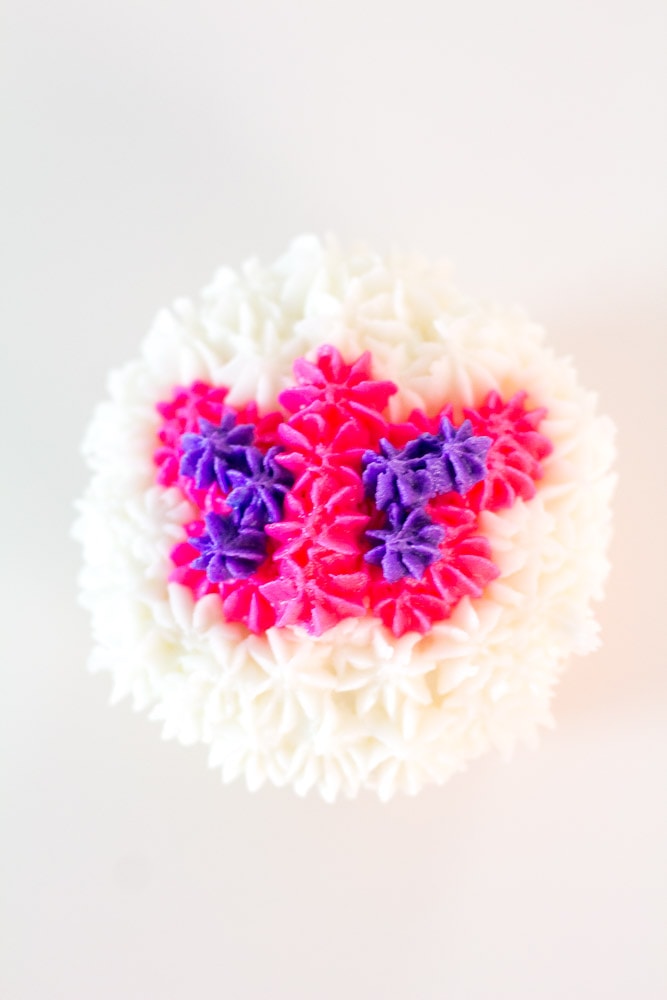 White Basketweave Cupcakes:
Pink Ruffle Cupcakes:
Colorful Basketweave:
Change the colors up and you've got tons of different options.
You could even do a colorful shell border across the entire cupcake like the one below.
VIDEO FOR THE EASY CUPCAKE PIPING WITH ONLY A STAR TIP:
Don't Forget to Pin it Below!