These cupcakes really are the easy way to make something special for Dad. There are no complicated cake decorating skills needed for these, just a wonderful way to tell Dad, Happy Father's Day.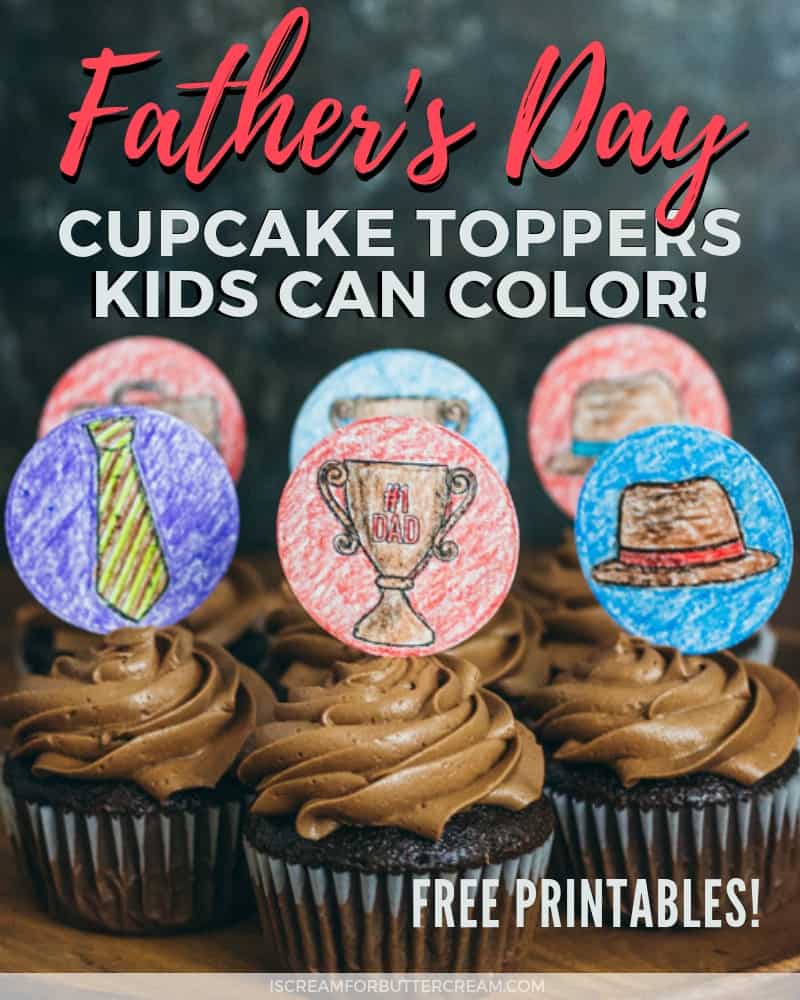 Dad will love these because they're made by his number one fans…the kids!
I love these because there's not a ton of work involved, they're free to print out and they'll actually be something your kids have a hand in making.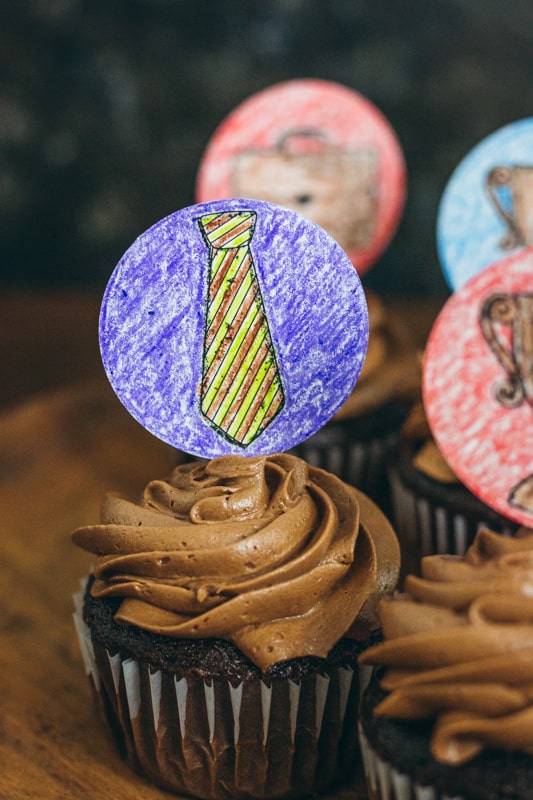 You also won't be stuck in the kitchen working for hours, or making a huge mess with a large craft project. You'll be able to actually enjoy Father's Day with your hubby, or your Dad!
I've included 4 different designs for you. They'll print out all on one sheet and you can use what you like.

Ok, let's get going on how to put these together:
This post contains affiliate links. As an Amazon Associate, I earn from qualifying purchases. 
SUPPLIES NEEDED FOR THE COLORING FATHER'S DAY CUPCAKES:
Cupcakes – Get my scratch chocolate cake recipe here and my vanilla cake recipe here. You can also just make it easy on yourself and use a cake mix.
Buttercream – Grab the double chocolate buttercream recipe here and the vanilla bean buttercream recipe here.
Cardstock Paper
Crayons
Scissors
Toothpicks
Tape
2″ Circle Punch (optional, but it sure makes it easier.)
STEPS FOR PUTTING THE CUPCAKES TOGETHER:
These are really super easy to do.
All you have to do is bake up your cupcakes and make your buttercream. You can even do this ahead of time and freeze them if you want.
If you want more information on that, you can find some helpful posts below:
Ok once you've baked your cupcakes, add your buttercream, then pipe on your buttercream. You can use a 1M or 2D piping tip for that. Here's a tutorial on how to do the rosettes: Better Buttercream Rosettes
Now, you'll want to print out your free toppers. (You can find them in the supply list above or just click on the graphic below and it will download automatically.)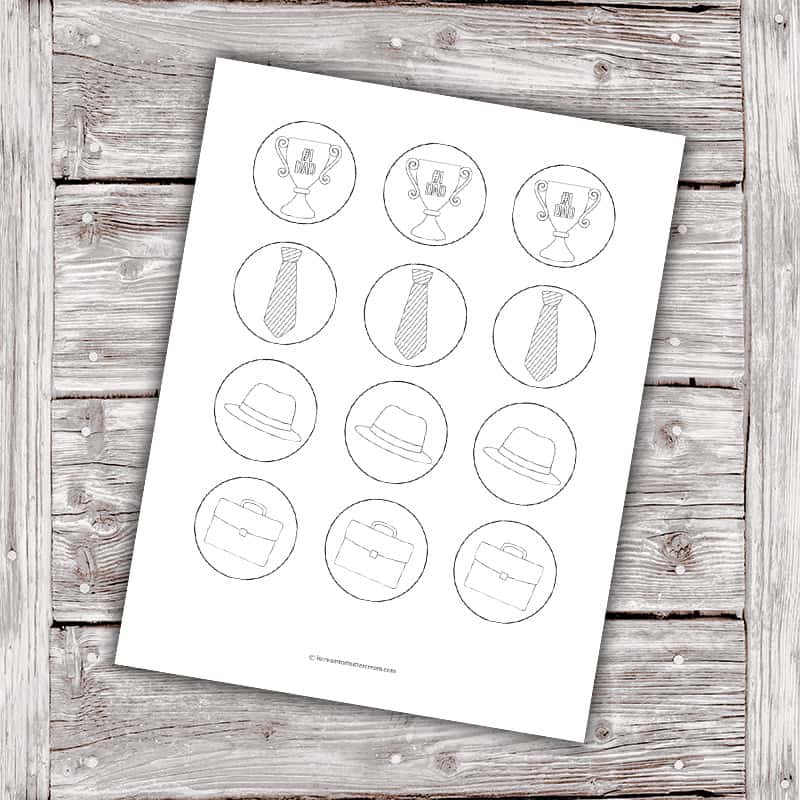 It's best to print them out on cardstock, so that they aren't as flimsy as regular paper.
Once you print them out, get the kids together with a pile of crayons and have them color the toppers.
Once they're all colored, either cut them out with scissors, or use a 2″ circle punch to punch them out. If you use the circle punch, you'll want to make sure to cut the toppers into strips and then hold the hole punch upside down, so you can actually see where you're cutting.
Alright, after you've cut out the toppers, turn them face-down and tape on a toothpick to the back.
Now all you have to do is pop them into your cupcakes!
NOTE: It's best to insert the topper right before serving them so that the cardstock paper doesn't absorb the buttercream.
There you have it! I think Dad is gonna LOVE these!
OTHER TUTORIALS YOU MIGHT LIKE:
Father's Day Cupcake Topper Free Printables
Don't Forget to Pin it for Later!