Awhile back, I got on a ganache kick and posted on How to Make Ganache and How to Ganache a Cake. I thought it would also be fun to show you a quick and easy way to decorate a ganache cake. Enter the Gold Polka Dot Ganache Cake.
Sometimes you just don't want to deal with fondant and this is such a quick and easy way to make a cute cake without covering it in fondant. Ganache makes a smooth surface and somewhat resembles fondant in that way. You could even use white chocolate ganache with brightly colored polka dots, which would be so cute for a birthday cake.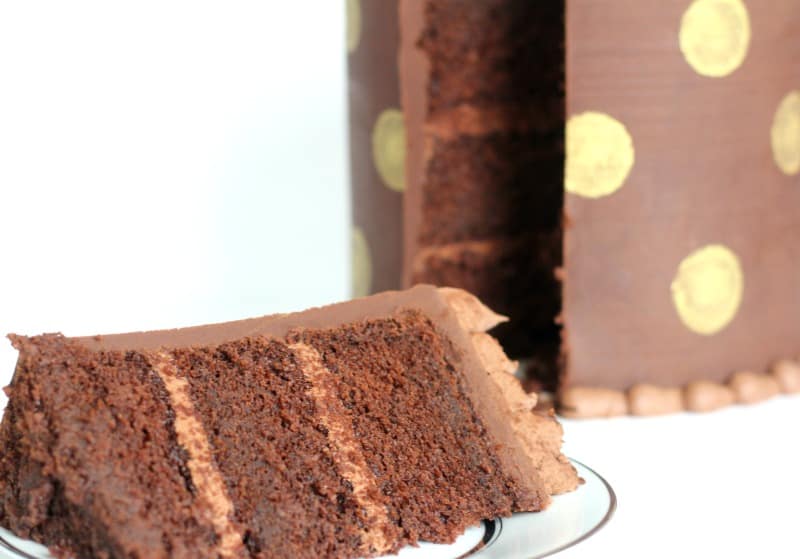 If you're not a fan of fondant, this is a great alternative. (Don't forget to check out the video down below to see how easy it is.)
This post contains affiliate links. As an Amazon Associate, I earn from qualifying purchases. You can see my policies linked in the website footer.
Supplies You'll Need:
A baked cake (A three layer 6″ round cake looks great and check out my delish chocolate recipe here: Chocolate Butter Cake

)

Edible Gold Luster Dust

A

Stencil Pouncer

 (Make sure you've washed it thoroughly and it's dried completely.)
Lemon Extract or Vodka (For mixing the luster dust.)
Adding the Polka Dots to the Cake:
Like I said, this is a super simple way to decorate a cake and it goes really quickly.
After you've washed and dried your stencil pouncer, you'll want to mix a bit of vodka or lemon extract with your gold luster dust.
Transferred the mixture to a plate. Use your pouncer to soak up some of the mixture, then dab it a bit on your plate to get off any excess because you don't want it so soaked that it drips down your cake.
Next you'll just take your pouncer and add the polka dots. I found that I needed to twist it a bit to get a better coverage.
You'll also need to do a couple of coats. I think I ended up going over the polka dots about three times. It doesn't take long to do though.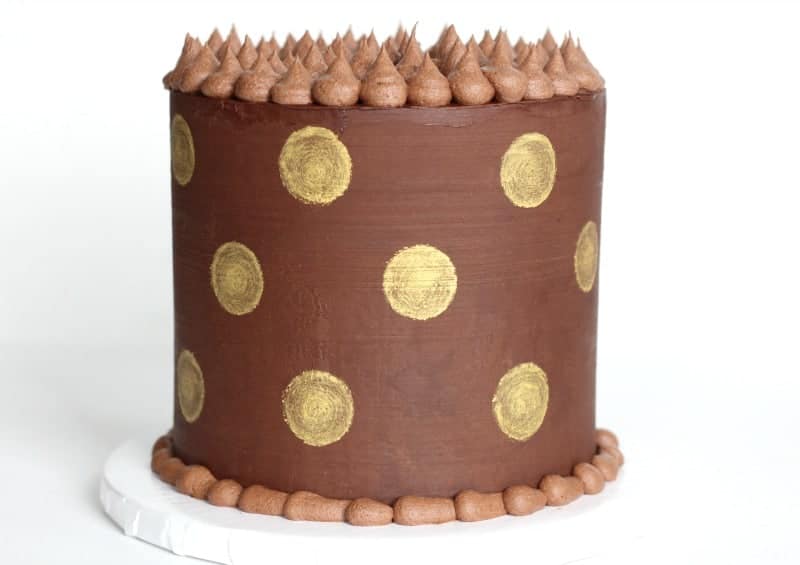 Check out the video to see it in action.
That is it! Super simple and quick, right? I think my next project will be bright colors on white chocolate ganache.
PIN IT HERE! –>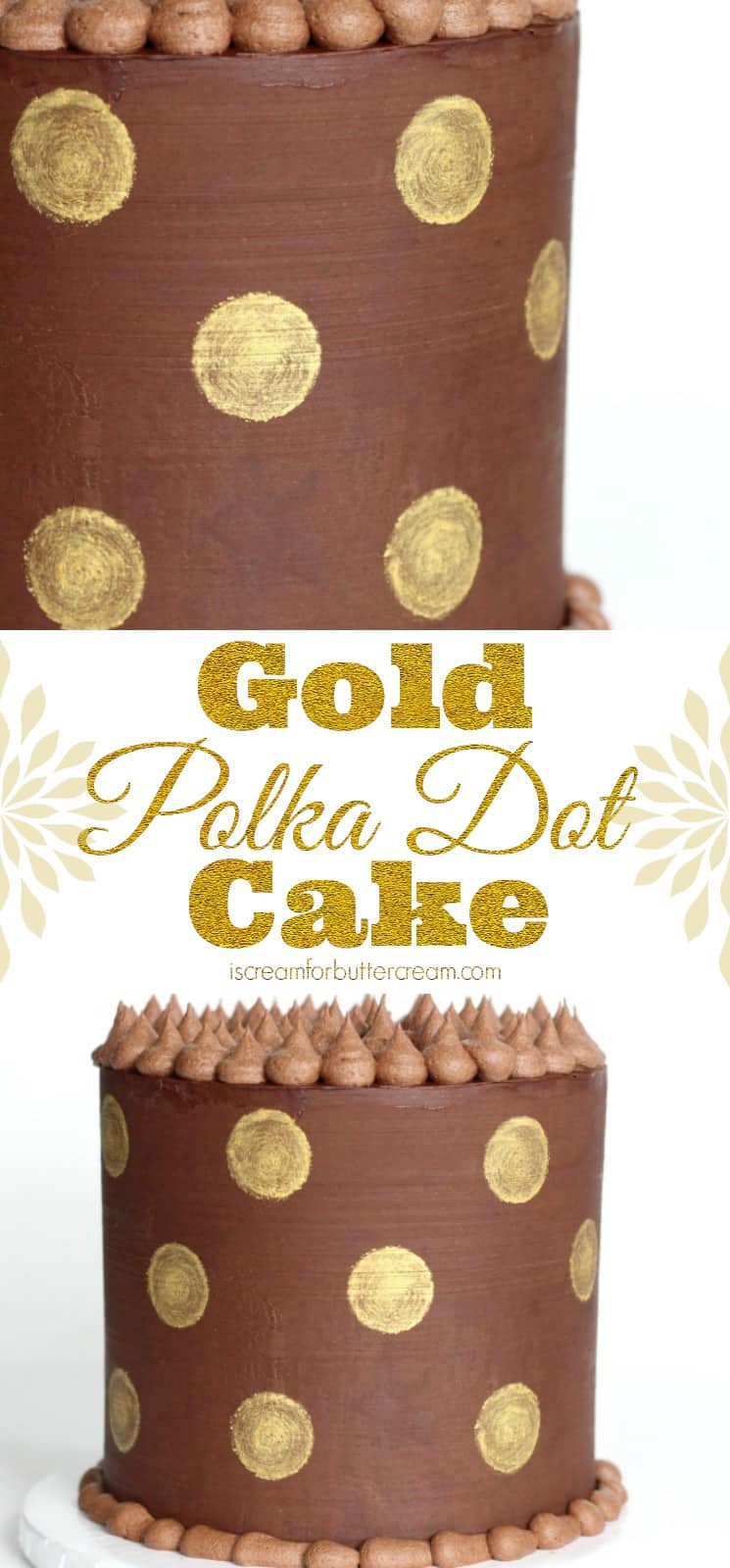 7 EASY TIPS TO GET PROFESSIONAL LOOKING CAKES!
Grab your FREE Guide: 7 Tips to Make Your Cakes Look Professional
You'll get free cake decorating tips, baking tips & cake recipes in your inbox every week PLUS stuff that's not even on the blog!
BONUS: You'll get access to the subscriber-only resource library!
See our privacy policy here.