First I must preface this post with this: This is not my usually type of post. As you know, I blog about all things cake. But, I've gotten enough interest from people wanting to know about my house fire and how the reconstruction was coming along, that I felt like it was time to share pictures.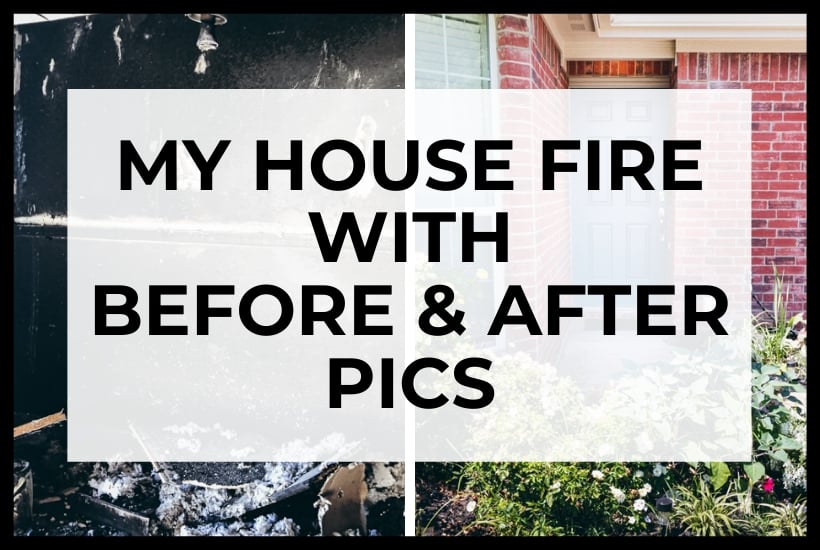 Some background: First I have to say that this little house was like my baby. It's very small, but it was perfect for me when I bought it. I was a single parent and 27 years old and I was so proud of myself for being grown-up enough to buy my own house.
I did the yard all on my own and lived there for a little over five years with my son until I got married. I married someone who had three kids and my little house just wasn't going to cut it, so we moved and I rented this one out.
A few years ago, after all the kids grew up, we decided to move back into this house as we just didn't need that much space and frankly it's SO much cheaper to live in a smaller house with a smaller mortgage.
Ok, now to what happened: In November 2019, about a week before Thanksgiving, my house caught fire in the garage. The cause of the fire was officially undetermined.
My husband was home at the time, while I was at work. He called me in a panic and I could hear the fire burning in the background. He said he was trying to spray it with the water hose and that he'd gotten the dog out of the house.
I work downtown in my city and live on the complete opposite side of town just outside the city limits. It took me about 40 minutes to get home and it was the longest drive of my life.
By the time I got home, firemen had already put most of the fire out. Since I work for our county government, I knew the county fire marshal, who was there at the scene. I'm thankful for his calm demeanor and for everything he did that day.
I'm also extremely thankful to the local volunteer fire departments. They came from the surrounding towns and were able to save parts of my house and kept the fire from migrating to other homes.
Since the fire started in the garage, everything there was destroyed. I had just replaced my washer, dryer and water heater. I had keepsake items from my parents in there, all of my holiday decor was there and my husband lost all of his woodworking equipment, a pool table and some keepsakes.
The house was left standing. It could have been much worse and we could have lost everything. We thought at first, since it looked like it was mostly contained to the garage, that all of the rest of the house might be okay and that we would be able to save our furniture and other items.
The smoke, soot and water damage was so bad that that was not the case. The fire had burned the entire roof of the house and ceiling and black soot covered every square inch of everything. We lost all of our electronics and furniture and the flooring we'd just put in was destroyed as well.
The only pieces of furniture I could keep were pieces I had gotten from my parents. A restoration company came and picked them up right away and tried to clean them, but the damage was so much that I've had to restore them. (Which is what I mention in my emails sometimes.)
Essentially the entire attic and roof and ceiling burned plus all the walls and insulation was severely smoke and soot damaged. Basically to restore my house, they had to take everything down to the studs.
The only thing they didn't tear down was the brick and most of my windows. Oh and one toilet survived. They had to redo all the plumbing and all the electrical, which I was actually happy about.
I was glad about them taking down all the walls, because I was afraid if they just went through and sealed the walls and repainted them, that I would be breathing in smoke damaged materials, so I was very thankful for my insurance company for doing what was right.
This is not a commercial for State Farm insurance, but I am truly thankful that they stepped up and took care of things.
So, my insurance paid for me to live in a hotel for several weeks and then I moved to a rental house where I stayed until May of 2020. My house was mostly finished when I moved back in. (That was pretty stressful).
We were in the middle of the COVID pandemic, so it made purchasing needed items for the house and appliances a real challenge, but it worked out in the end.
So that's the backstory. I could say lot's more and if you ever go through something like this (I really hope you don't), I'd be happy to answer questions about the process.
I had the most trouble out of my mortgage company, who essentially made a bad situation even worse. I am still trying to get my escrow account straightened out with them and it looks like I will probably end up having to file a complaint with the consumer financial protection bureau.
Alright, so let's get to the pictures, which is probably what you came here to see. I had way more pictures than this, but I just can't add them all here.
Also, I don't have many outside shots of my house on this post for security reasons as I still need to keep a little bit of privacy. I know you get that.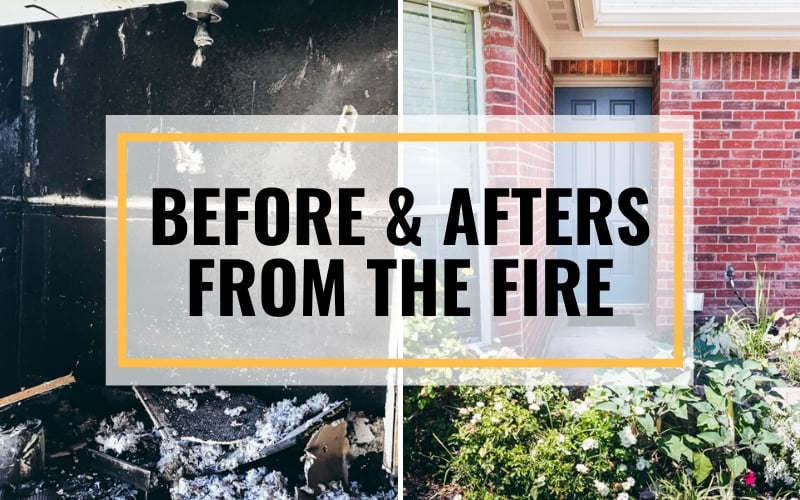 Fire Damage: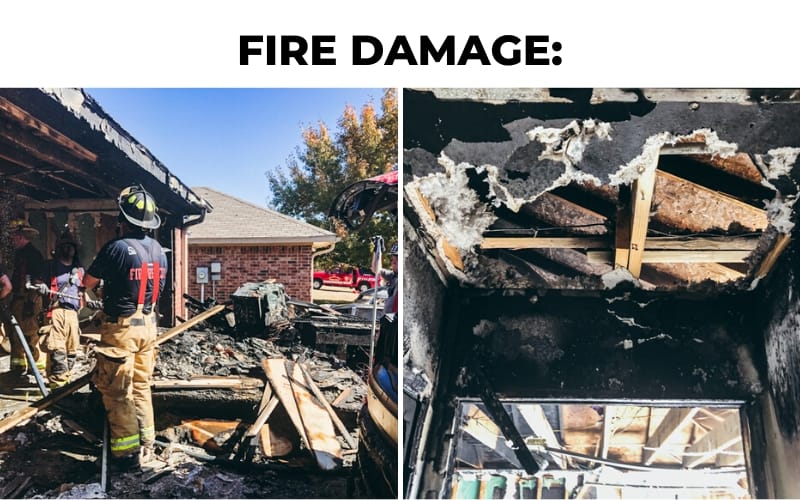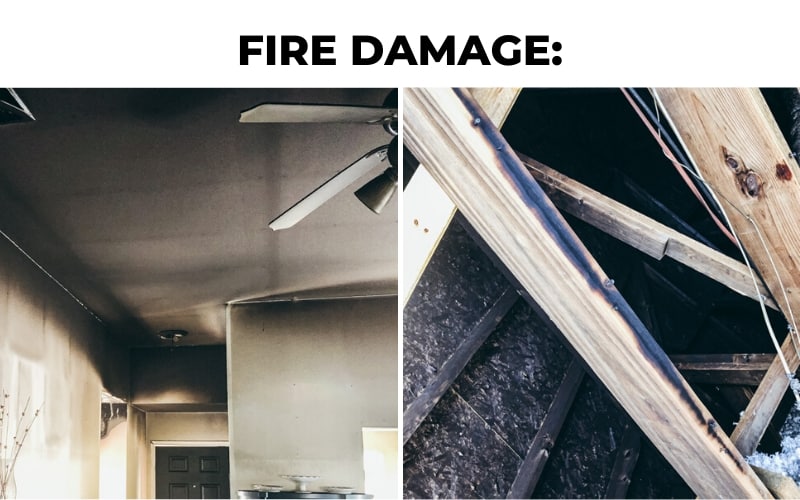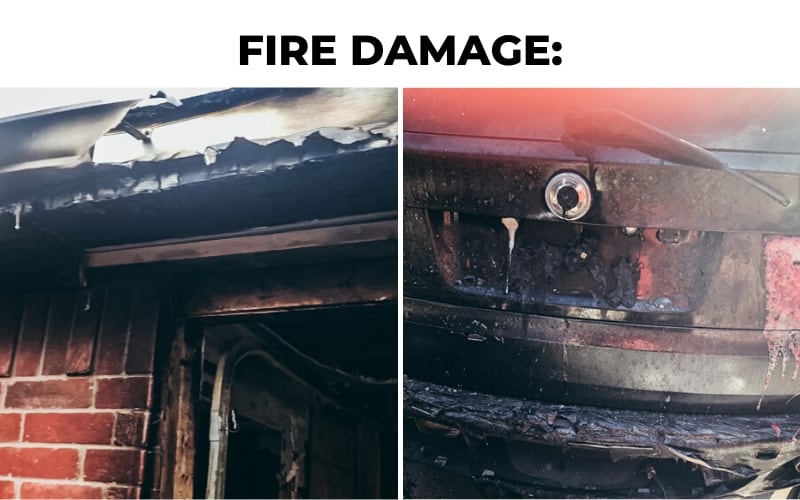 After Reconstruction:
I didn't get pics of the hallway, the third bedroom and second bathroom, but I think you get the idea.
I love the simplicity of it and am really in love with my floors.
I hope you enjoyed looking through the pics here. As I said earlier, this was so hard to go through and I lost a lot of sentimental things I'll never get back, but it could have been so much worse had it not been for the wonderful volunteer firefighters in our area.
I also want to say thanks to the readers who sent me lovely, supportive emails while I was going through all this. That was wonderful to receive.
I learned that so many people have gone through house fires…way more than I realized. About three months before the fire, part of my house had flooded because of my washing machine (which was why I had just replaced it).
Anyway, the amount of stress last year was huge, but I got through it. That's the thing with people…we're resilient and we can make it though some tough things. Having supportive people around you though really helps.
This blog was my lifeline as well. It's something that I very much enjoy doing and it provides me with a creative outlet and I think that's very important too.
My biggest advice for anyone right now is to take your phone and take a video, or just tons of pictures of everything in your house. I mean everything. Open the cabinets and closets and get pics or videos of the items in them…don't forget to do that.
We think we know what we have, but if you had to sit down and list out everything you had for an insurance company right now, could you? Most likely you would miss a ton of stuff. It's even harder to remember everything under times of stress.
So go and take videos and pics of all of your possessions and save that to the cloud or something so you can access it. It's just good to be prepared…not scared, just prepared.
Thanks for reading and thanks again for all your support!