A while back, I was asked to do a very simple wedding cake along with cupcakes. It was an outdoor wedding in a casual country setting. They decided they wanted a rustic iced one tier cake with cupcakes to serve to their guests. I wanted to tie in the cupcakes with the country look of the cake and I came up with these little rustic fondant initial cupcake toppers.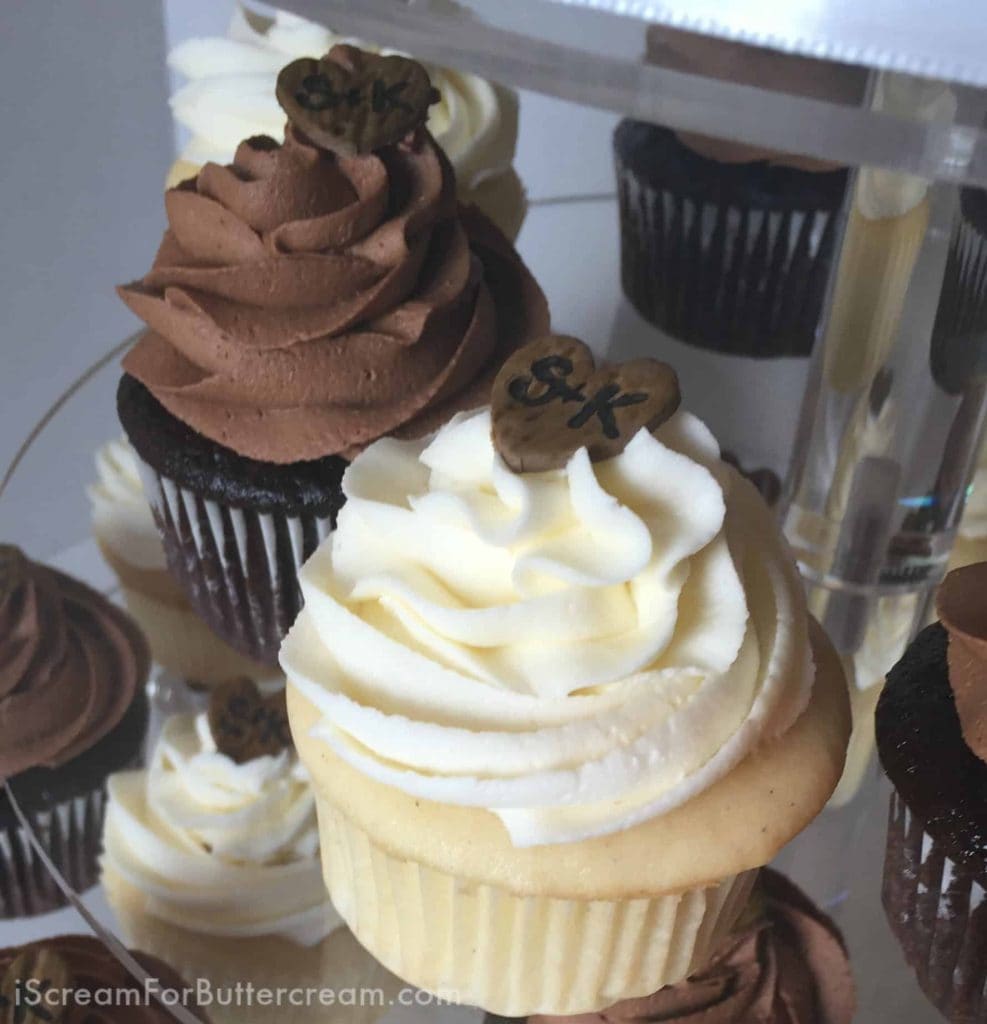 I wanted something that looked like initials carved into a tree that had been weathered with age. I LOVE how cute these are. Here's the final look along with the cake tier. Keep reading for the tutorial!
There are so many applications you can use with this tutorial. You could make your heart toppers bigger if you want, or use a star cutter and get a different look, similar to this cake. These little hearts would add such a cute touch to any rustic event.
This post contains affiliate links. As an Amazon Associate, I earn from qualifying purchases. You can see my policies linked in the website footer.
So let's get started making these puppies!
Here are the supplies you'll need:
Brown fondant (you don't want it too dark…basically a tan color. Since these are so small, you only need a ball about the size of your palm.

Small fondant roller

Makins Clay Texture Sheets

Heart cutters

Paint brush (used for food only)

Cocoa Brown Petal Dust

Edible Black Marker

Mini Alphabet Stamps (

similar to these

)
Lemon extract or vodka for painting the toppers
Instructions for Making the Rustic Fondant Initial Cupcake Toppers:
First, you'll take your brown fondant and just roll it out on a mat sprinkled with cornstarch/powdered sugar mixture. These little hearts will stick to the mat easily if you don't. Roll it out the thickness you'd like it. I rolled mine on the thin side.
Take your texture mat and lay it over your fondant and roll over it with your rolling pin.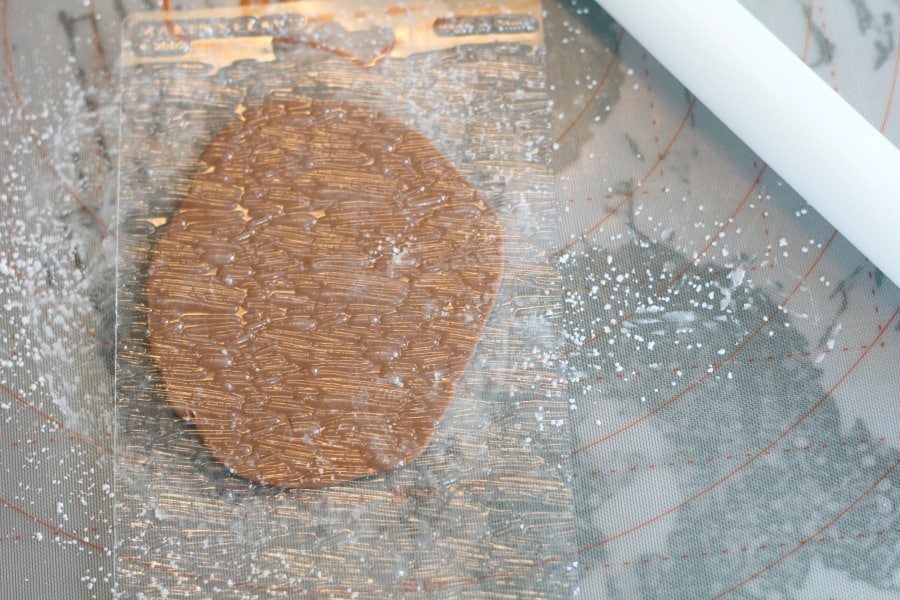 Use your heart cutter to cut out as many hearts as you think you'll need. Make a few extra though. The trick when cutting them out is that you want your woodgrain to be vertical or close to it. When the lines go horizontal, it looks a bit weird.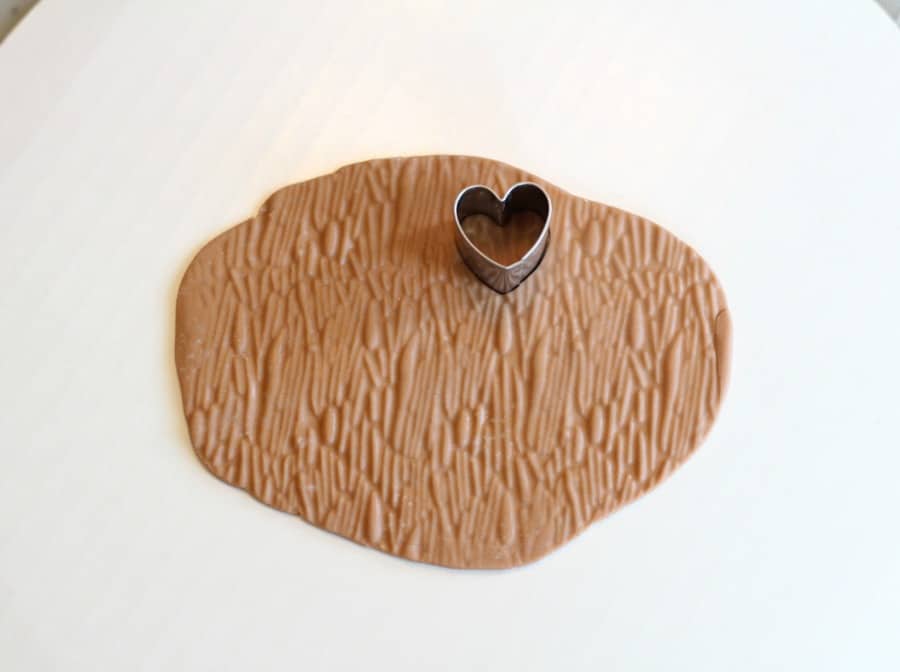 Here's what they'll look like cut out.
Next, you want to set them aside to dry a bit. It doesn't have to be long. Maybe an hour or two. Go watch an episode of your favorite TV show and come back to them. Go ahead….I'll wait for you.
Ok, now that you're back, we'll paint these babies. Take your cocoa petal dust and mix in a little lemon extract or vodka. You don't want it super watered down. You want a lot of the color to deposit onto the toppers.
Take your paint brush and just brush on the paint. Be sure and get the sides. I brush mine on pretty heavy. I like it when some of the color deposits deeper into the crevasses. They'll look like these:
Now you want them to dry a bit before the next step. This won't take long. Maybe wait 15 to 30 minutes.
After they've dried a bit, you'll be ready to add the initials. I used my tiny alphabet stamp set and an edible marker to do this. (Wash your stamps first.) Take the letter you want and use your edible marker to color over the stamp.
Immediately stamp the letter into your fondant. (The ink will dry quickly.) You want to use only slight pressure to stamp it. Now go ahead and stamp your second initial.
To make the plus sign between the initials, there are two different ways I've done this. First, you can use the 'I' in your alphabet stamp set (if you've got a sans serif font). Stamp vertically and them stamp horizontally.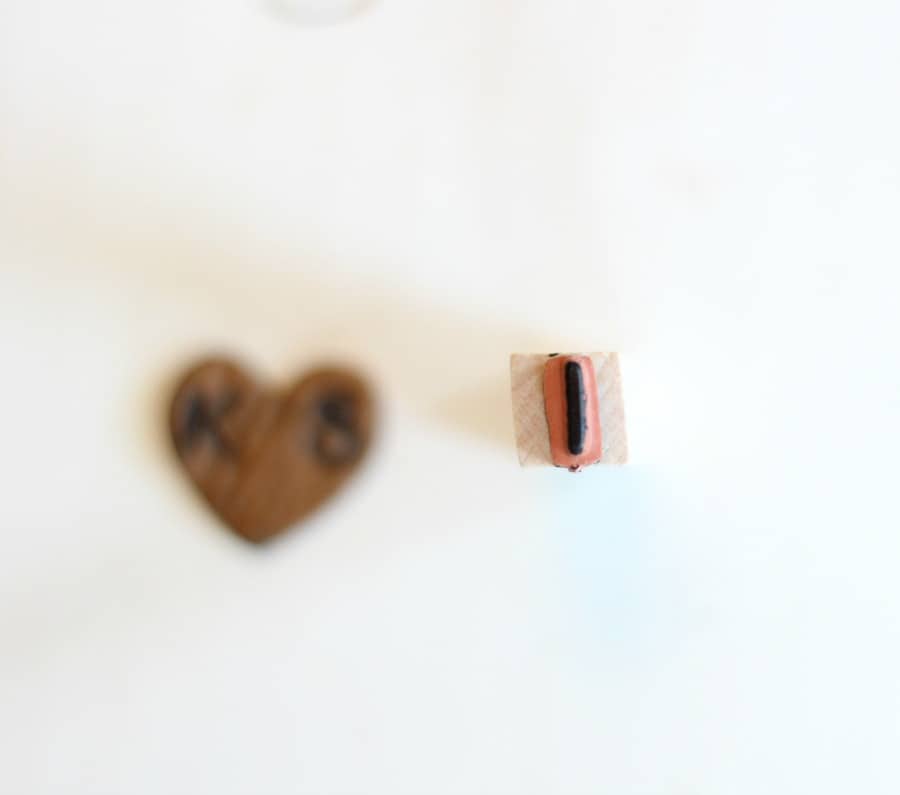 The other option is to just use your edible marker and hand draw your plus sign.
Either way, they both look cute!
Now, all you have to do is bake and ice your cupcakes and set these cute little puppies on top. They add such a cute touch to otherwise plain cupcakes and really kicks them up a notch. Remember, if you need a great vanilla cake recipe, you can find it here and you can find my favorite vanilla bean buttercream recipe here.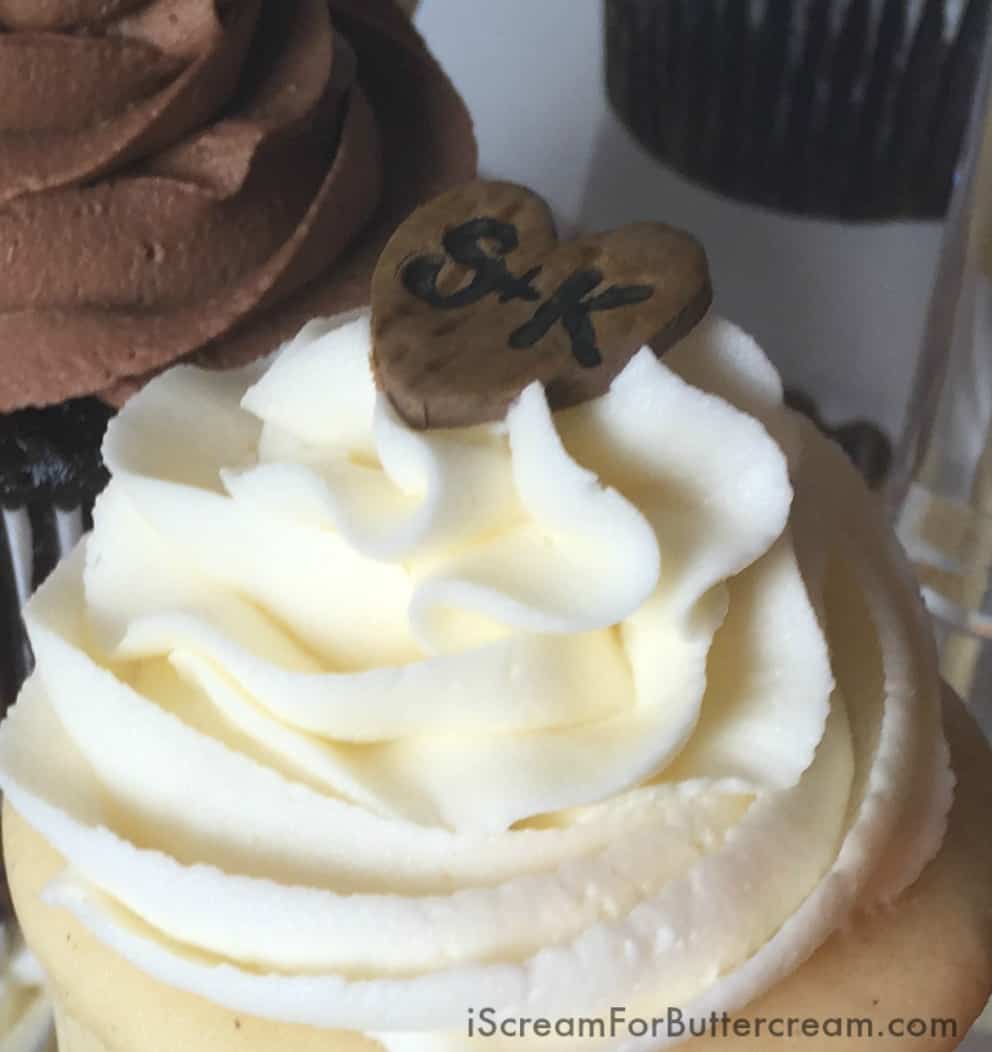 DON'T FORGET TO PIN IT FOR LATER!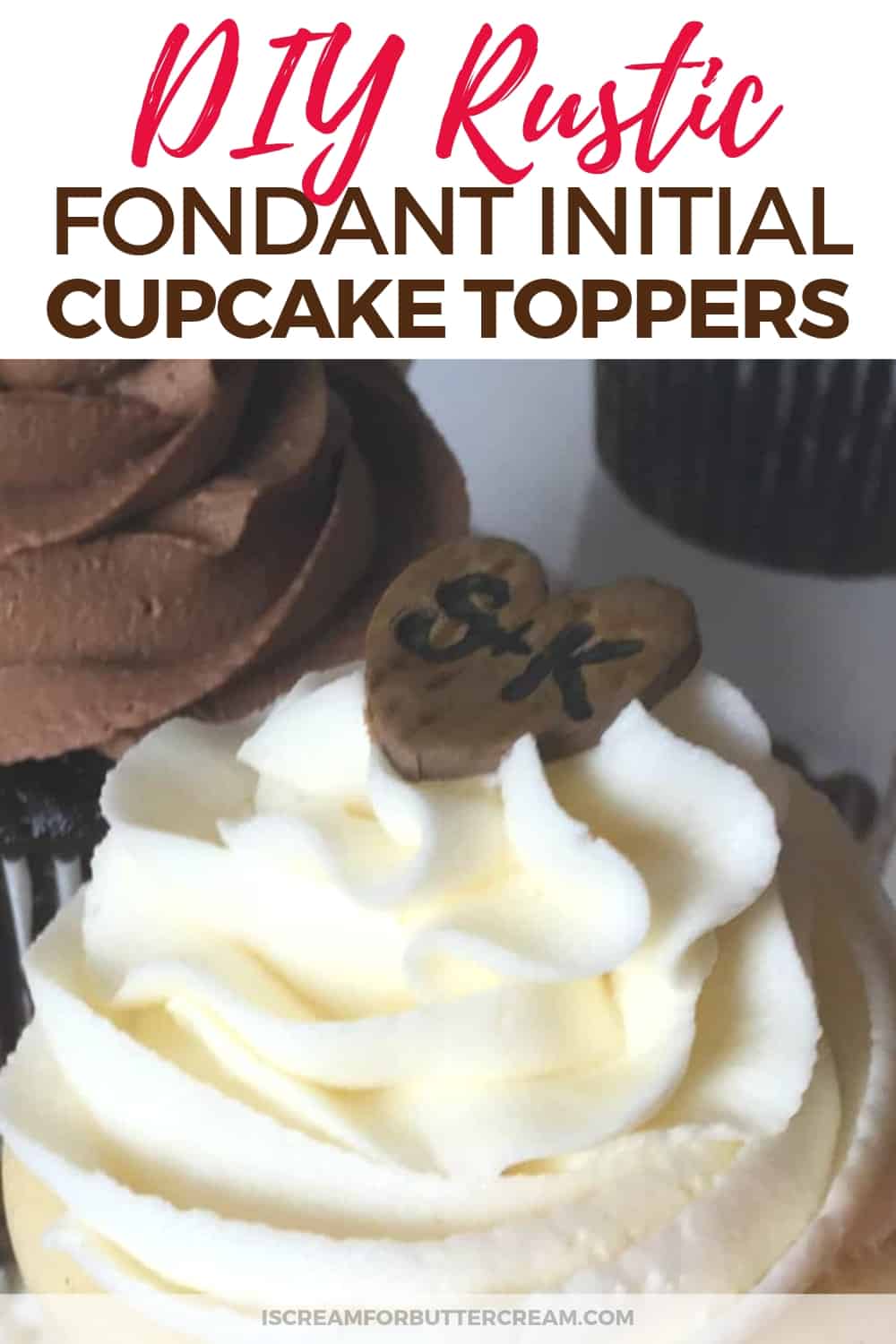 If you make these, I'd love to hear how it goes! As always, if you have questions, shoot me an email!