I've been meaning to post my photos from our trip to Eureka Springs, but life happens, right? Scott and I took a trip there for my birthday in September. Yes, he MADE me take a get-away. Why do I say that? Well, I'm not a person who relaxes easily. Relaxing to me is working on a project. I've constantly got something going on, but this year, I turned 40 (in September, actually) and Scott said I deserved to take a break. So, off the Eureka Springs we went.
This page contains affiliate links, which means I may receive a small referral commission, at no cost to you, if you make a purchase using these links. This helps to support my blog.
I had never been to Eureka Springs and Scott kept telling me I'd love it, so I just trusted him. Well, he was right. This little town is so beautiful. It's also really artsy. I'm sure some of you are familiar with Austin, Texas, so I'll just say the atmosphere here reminded me of a tiny, tiny version of Austin (without all the huge buildings). There are so many different types of people and lots of culture. There are tons of little shops, much of them selling hand made crafts. We went into a little handmade soap shop where Scott snapped this picture.
This area of Arkansas is absolutely beautiful. Downtown has old historic homes that are nestled into the sides of mountains (or large cliffs, however you want to describe them). We did tons of walking. Scott walks fast, so he's always ahead of me.
Everywhere you look, there are these little secret stairways or pathways.
We stayed at a Bed & Breakfast. I had never stayed at one before. Can you believe that? Anyway, I know you won't believe this, but I'm kind of a private person and I wasn't sure about sharing a house with other people for the weekend. I actually LOVED it. The owner was wonderful. The breakfast was wonderful (and I'm not even a breakfast person).
This picture was, of course, taken at night, but I think it's kind of funny because it looks a little like the Amityville house from the movie. Nothing weird happened though…I think we were totally safe 😉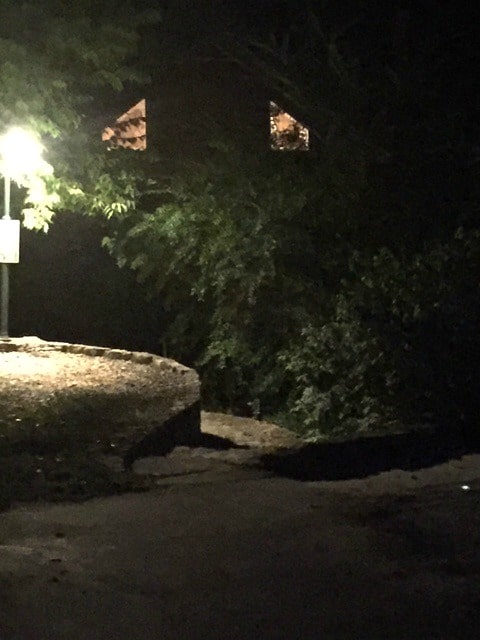 We stayed several days and walked around downtown to visit the shops. We spent a little time driving around, just taking in the views and we visited Christ of the Ozarks.
During our visit, they actually had a parade with, tons of old classic cars. Scott took about a thousand pictures…no joke.
Literally everywhere you look is a photo op. You've got houses in some areas, then right beside it is just beautiful nature.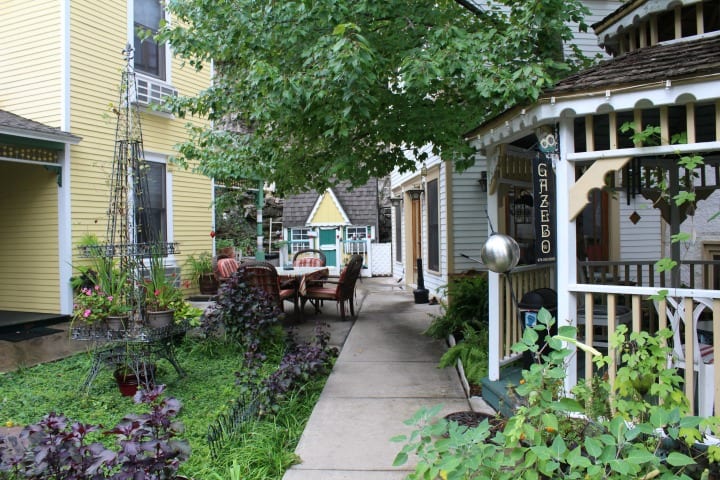 I fell in love with this little town and actually didn't want to leave. We're hoping to make this a yearly trip and I can't wait to get back.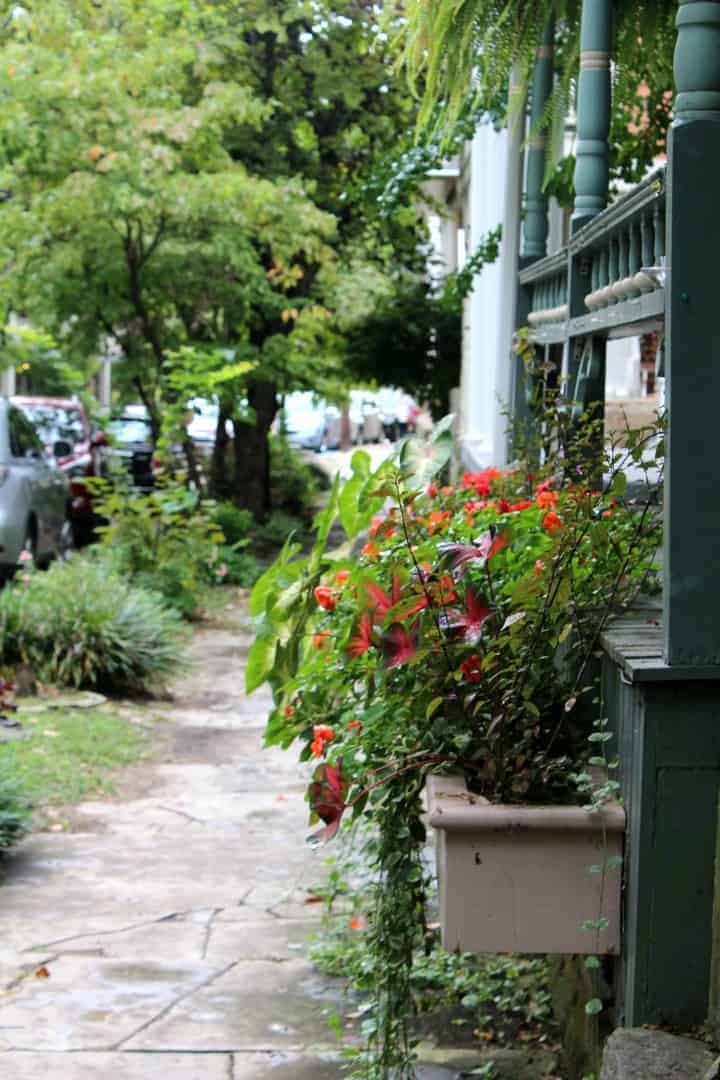 Go Ahead and Lick the Bowl
Never miss a post! Get on the free newsletter list by entering your email, and grab this handy printable: 5 Favorite Buttercream Recipes!
Plus you'll get free cake tips & recipes in your inbox once per week!
See our privacy policy here.