Make your kitchen look super cute with this secret ingredient is love free kitchen printable. Use this 5×7 or 8×10 print as wall art, or actually just place in a frame and set on your kitchen counter. Printable signs and kitchen quotes are such an easy way to make your kitchen pretty.
I love making printables and what's fun is that they're so easy to change in and out of frames and they can really give your kitchen a quick update.
So for Valentine's, or really any time of year you like, why not add a little 'love' to your kitchen with this cute heart printable.
I've got two different sizes for you…a 5×7 and an 8×10.
Just click on the pic or link below the pic of the size you want and the printable will download automatically.
Instructions for Printing:
You'll also want to print it on cardstock paper. You can print it on regular paper, but I think the cardstock is easier to add to a frame and it just looks better.
When your print menu comes up, make sure to click on 'actual size' and NOT 'fit to size', that way each printable will print out at the appropriate size. If you don't click 'actual size', the 5×7 will cover an entire page.
For the 5×7 size specifically: It will need to be cut out. I've given it a thin border around it, so you'll know where to cut.
Ok, I hope you enjoy this fun printable!
Print the 5×7 printable below: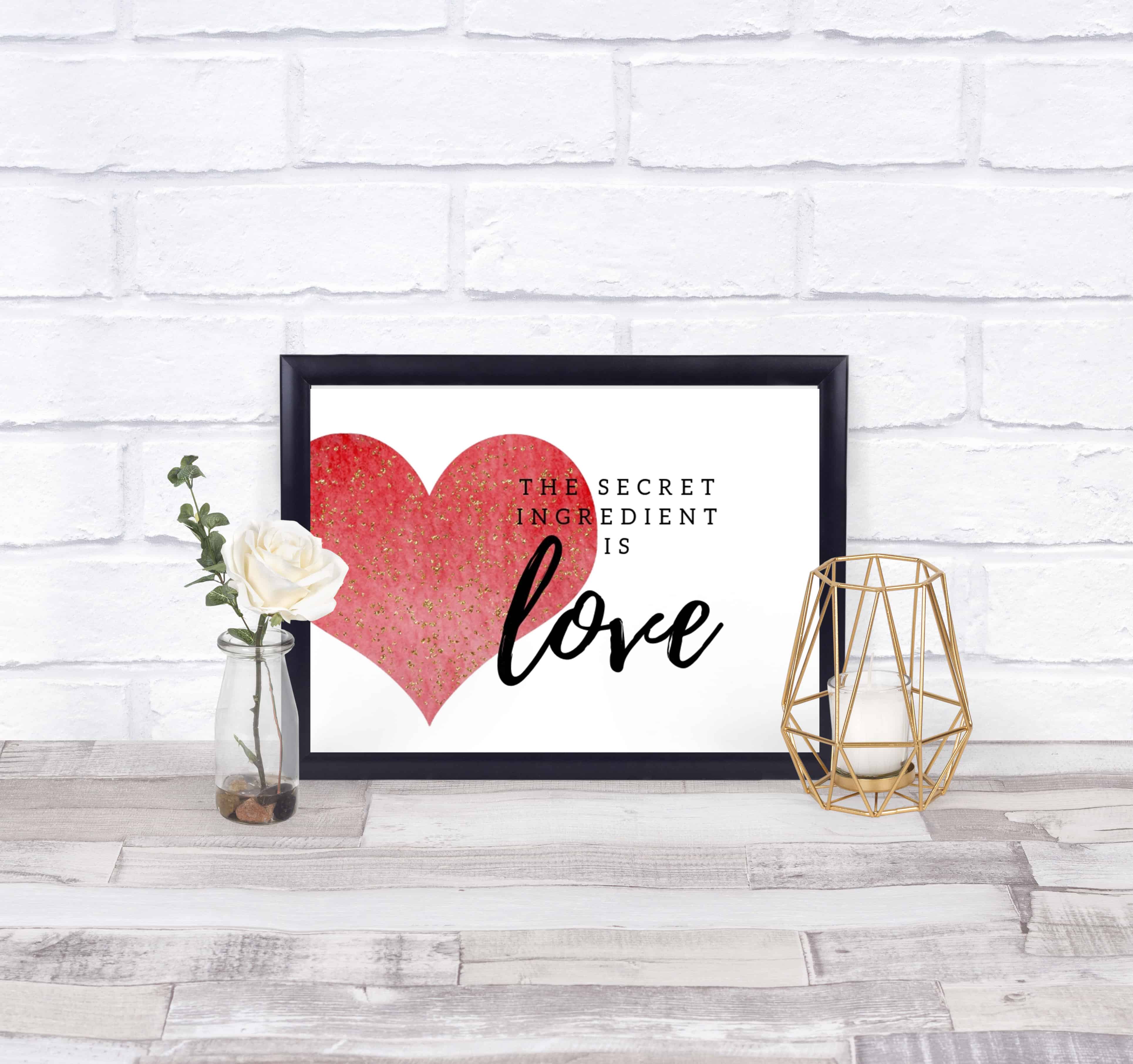 5×7 The Secret Ingredient is Love Download
Print the 8×10 printable below:
8×10 The Secret Ingredient is Love Download
Other posts you might like:
WANT TO SAVE THIS? CLICK HERE OR ON THE PIN IMAGE BELOW TO SAVE THIS POST TO YOUR FAVORITE PRINTABLE PINTEREST BOARD.