In my weekly emails, I like to mention 'fun finds' from time to time.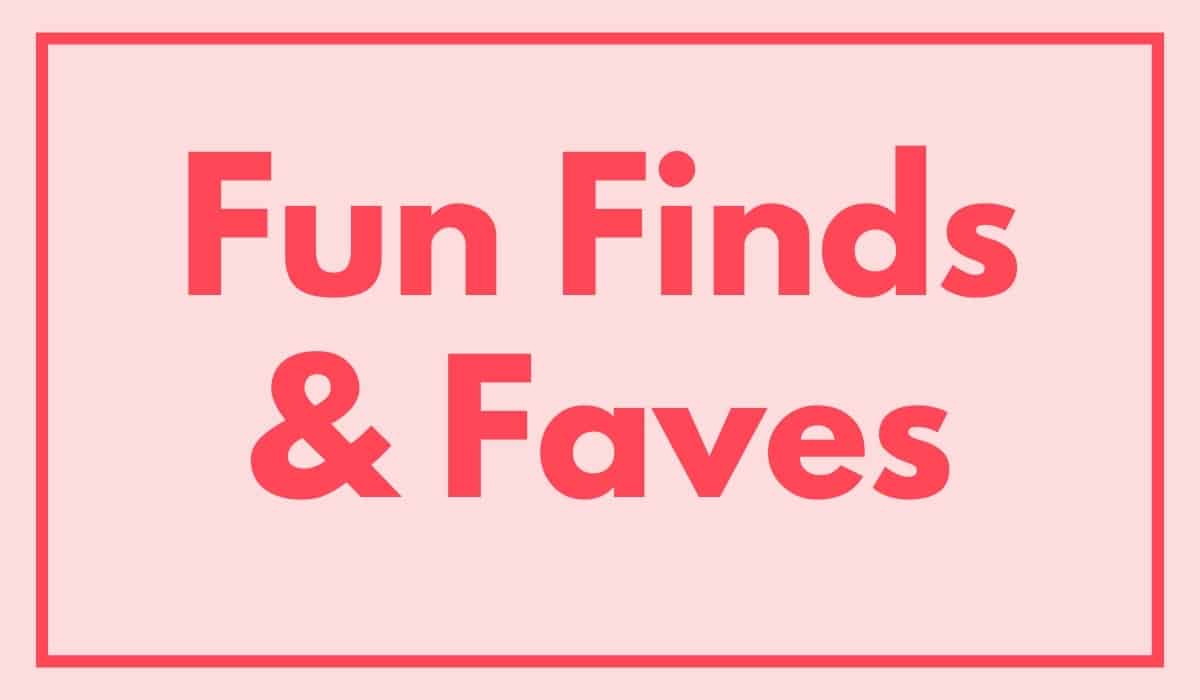 These finds are things I find interesting, useful, fun, or that I just love. These are things I've purchased or things I just really want. I've included both cake and non cake-related stuff.
** If you just want to see all the cake decorating tools I recommend, go here: Cake Decorating Tools I Love and if you want to see all the cake baking tools I love, go here: 12 Must Have Tools to Start Baking Amazing Cakes
Browse around here and see if something catches your eye…like it did mine!
This post contains affiliate links. As an Amazon Associate, I earn from qualifying purchases.
Fun Finds from the October 22, 2021 Email:
Fun Finds from the October 8, 2021 Email:
Fun Finds from the October 1, 2021 Email:
---
Fun Finds from the July 31, 2020 Email:
In this email, I talked about the ONE MUST HAVE when decorating cakes…at least in my opinion….and that's the cake decorating turntable. Here are a couple of options for you: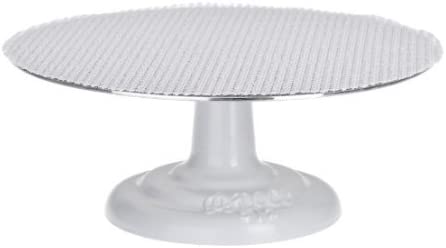 ---
Fun Finds from the June 25, 2020 Email:
This is the old desk I refinished using black gel stain. The link to the one I used is under the pic.
General Finishes Black Gel Stain
---
Fun Finds from the May 22, 2020 Email:
Rubber spatulas are my #1 must-have tool when baking cakes.
I use them for everything. They are great for:
Adding ingredients to your cake batter (ex. getting sour cream out of your measuring cups)
Scraping down the sides of your mixing bowls
Getting all the batter out of your bowl when you're filling your pans
Spreading batter into pans and smoothing it
Smoothing out all the bubbles in your buttercream before you ice your cake
They're also good for just licking off all the excess batter and buttercream after mixing them up. ?​
Here's a pic plus links to the ones I have below it: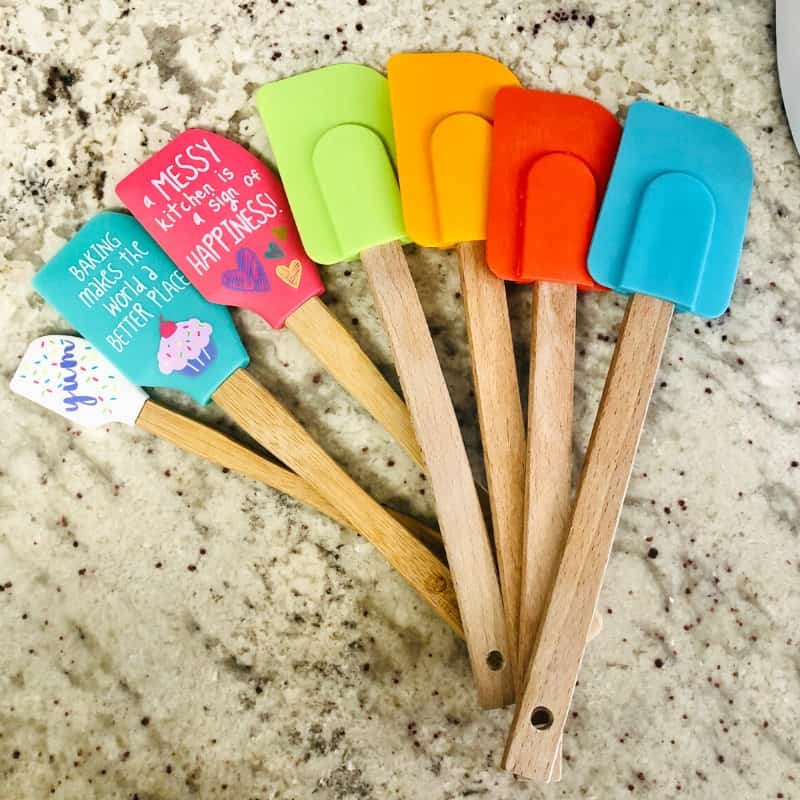 Nordic Ware 4-Piece Large Silicone Spatula Set
and
Silicone Rubber Bamboo Handled Cake & Kitchen Spatula Gift Box Set of 3
---
FUN FINDS FROM THE JULY 10, 2019 EMAIL:
This brownie brittle is so addicting. I just can't stop eating it. You'll definitely want to get some. There are several different flavors as well.
I picked mine up from Walmart, but you can get a variety pack from Amazon below.
---
FUN FINDS FROM THE JUNE 7, 2019 EMAIL:
In this email, I talked about this amazing granola recipe that I'm now obsessed with.
Below is the link to the recipe (it's not mine), but I made mine with oatmeal, maple syrup, coconut oil, cranberry & raisin trail mix and my secret ingredient that's NOT in the recipe…wait for it…it's a teaspoon Lorann's vanilla/butter emulsion.
Granola Recipe by Cookie and Kate
You can grab a three-pack variety of emulsions here: Lorann's bakery emulsions (Don't worry, you will find tons of uses for them, not just for granola. Add them to cakes, pancakes, muffins, cookies, frostings…the ideas are endless.)
Also, sometimes you can find the emulsions at your local craft store if they have a cake decorating section.
---
FUN FINDS FROM THE MAY 31, 2019 EMAIL:
Blue Light Blocker for Laptop:
They say these blue light blockers help prevent macular degeneration. Now, I'm not a doctor, so I don't know if those claims are legit, but I really want to lower my risk if I can. I spend a ton of time on the computer and what I do know is that this blue light blocker helps with my eye strain SO much.
If you order one, make sure to pick the correct size for your laptap!
Blue Light Blocker for iPhone:
Since I also spend a ton of time on my iPhone, I got a blue light blocker for it as well.
Make sure you're picking the one that's for your exact model of phone!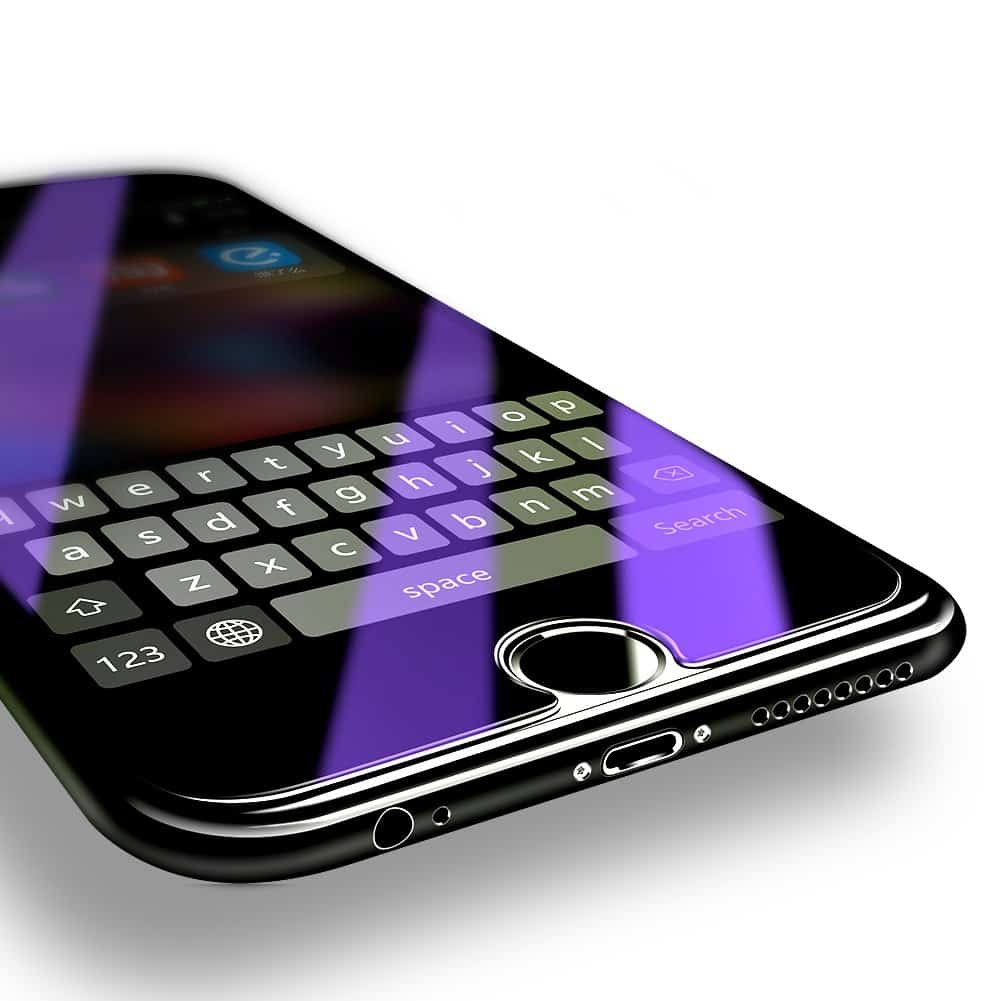 ---
Don't forget to check back periodically for more fun finds!