I wanted to create a gift guide that would include some unique and affordable gift ideas for bakers…not the stuff you always see. And not stuff like mixers that cost hundreds of dollars (although that's always an amazing gift.) Now, there are a couple here that are classics, but that's because they're still great gifts that any baker would love. But, for this post, I've added in some unique and actually affordable ideas for gifts I think any baker would love to get…and let's face it…I'd love any of these myself.
This post contains affiliate links. As an Amazon Associate, I earn from qualifying purchases. You can see my policies linked in the website footer.
Novelty Bundt Pans
Personally, I love getting novelty pans for gifts. It isn't something I'd necessarily go out and get for myself…most of the time I just purchase the old trusty traditional pans, but as a baker, I LOVE getting these specialty pans.
A cool idea is the pick out one of these specialty bundt pans and pack it full of baking supplies like whisks, rubber spatulas, wooden spoons, a tea towel and some oven mitts. Then tie a pretty bow around it. Voila…a thoughtful gift for your favorite baker.
Nordic Ware Rose Cast Aluminum Bundt Pan
Nordic Ware Blossom Bundt Pan
Cake Stands
One can never have enough cake stands. Well…maybe that's going a little too far, but for me, I'd love to fill up an entire room with them. Yeah, I have a problem 😉 I really love these cake pedestals because they're classic, not over-the-top and very tasteful.
Lenox French Perle Pedestal Cake Plate, Medium, White
American Atelier Pedestal Cake Plate, Brown
Aprons and Potholders & Oven Mitts:
An alternative to kitchen gadgets are cute aprons along with cute potholders and oven mitts. I know some who even collect aprons and these are super cute. These wrapped up with a couple cupcake potholders would be a really cute gift.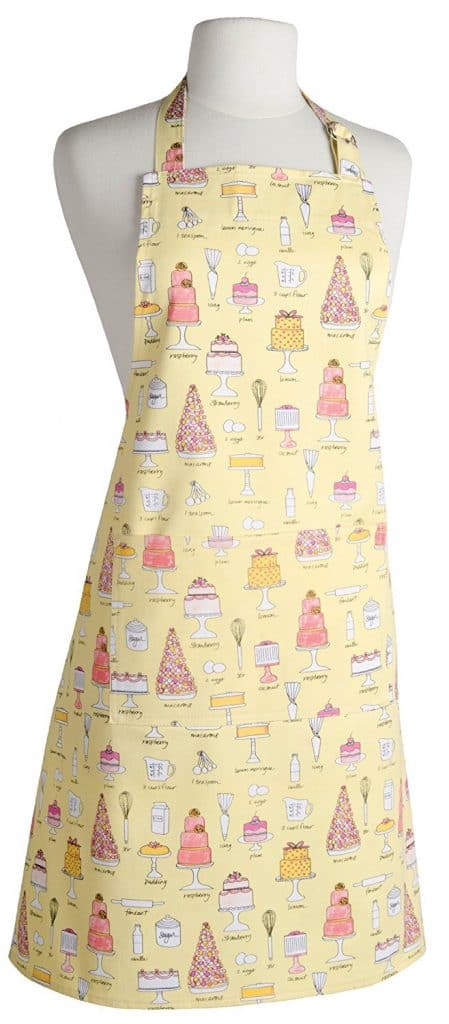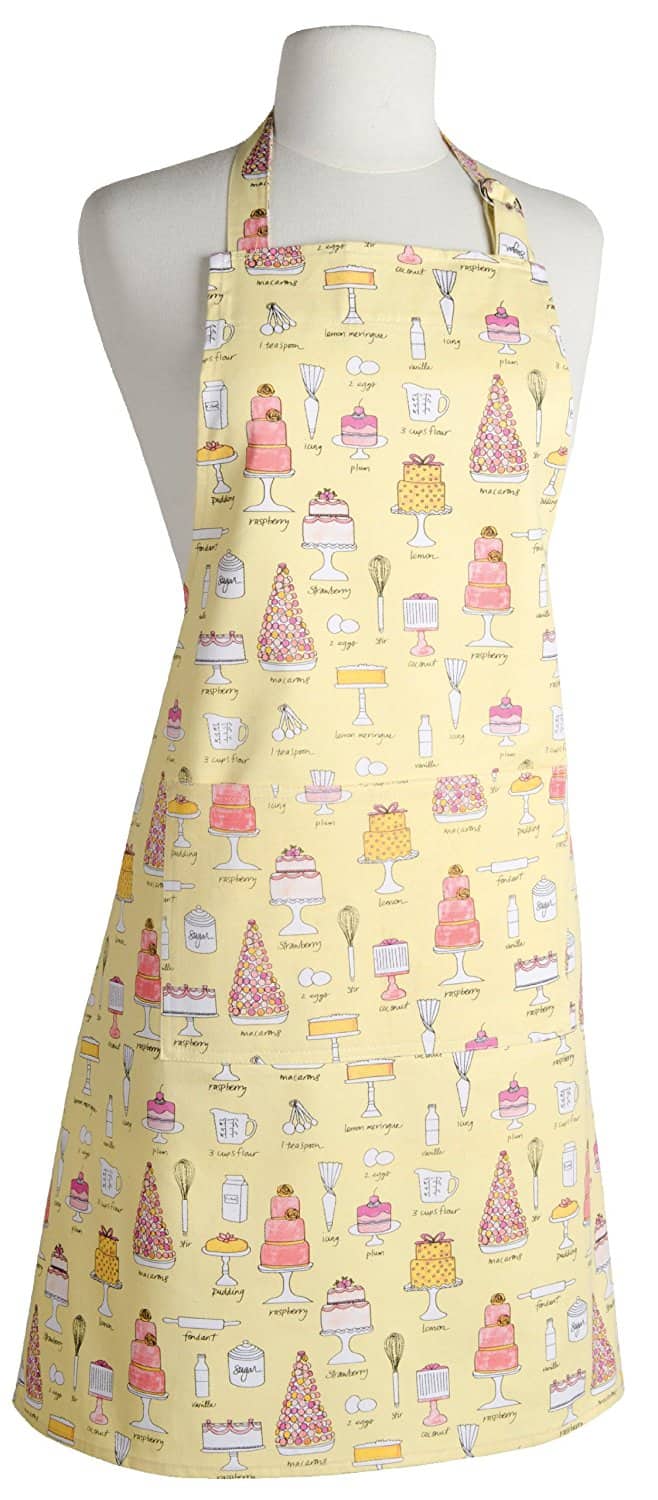 Cotton Kitchen Chef's Apron, Bake A Cake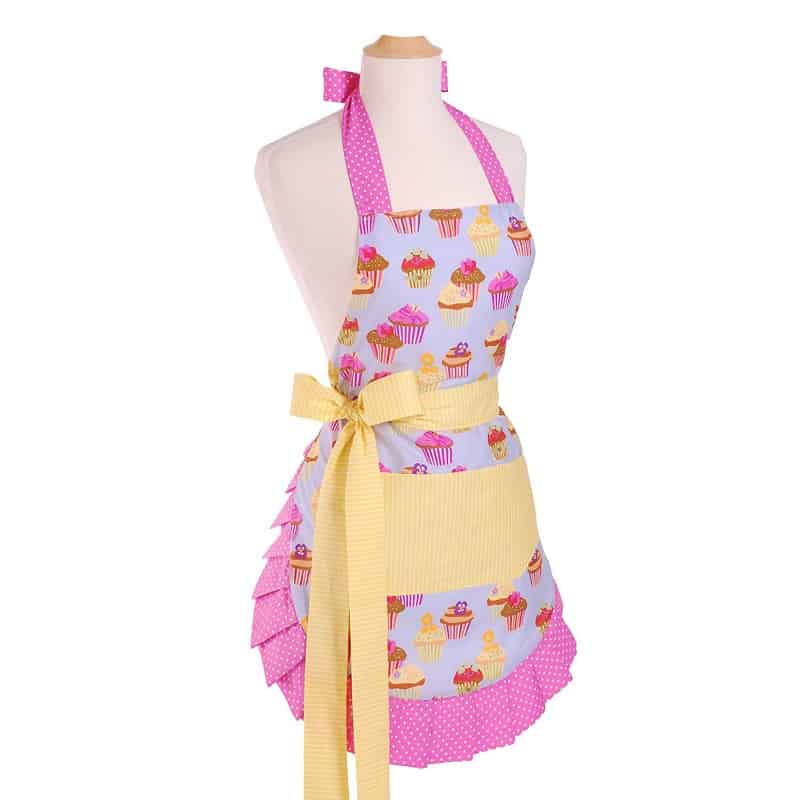 Flirty Aprons Women's Original Frosted Cupcake Apron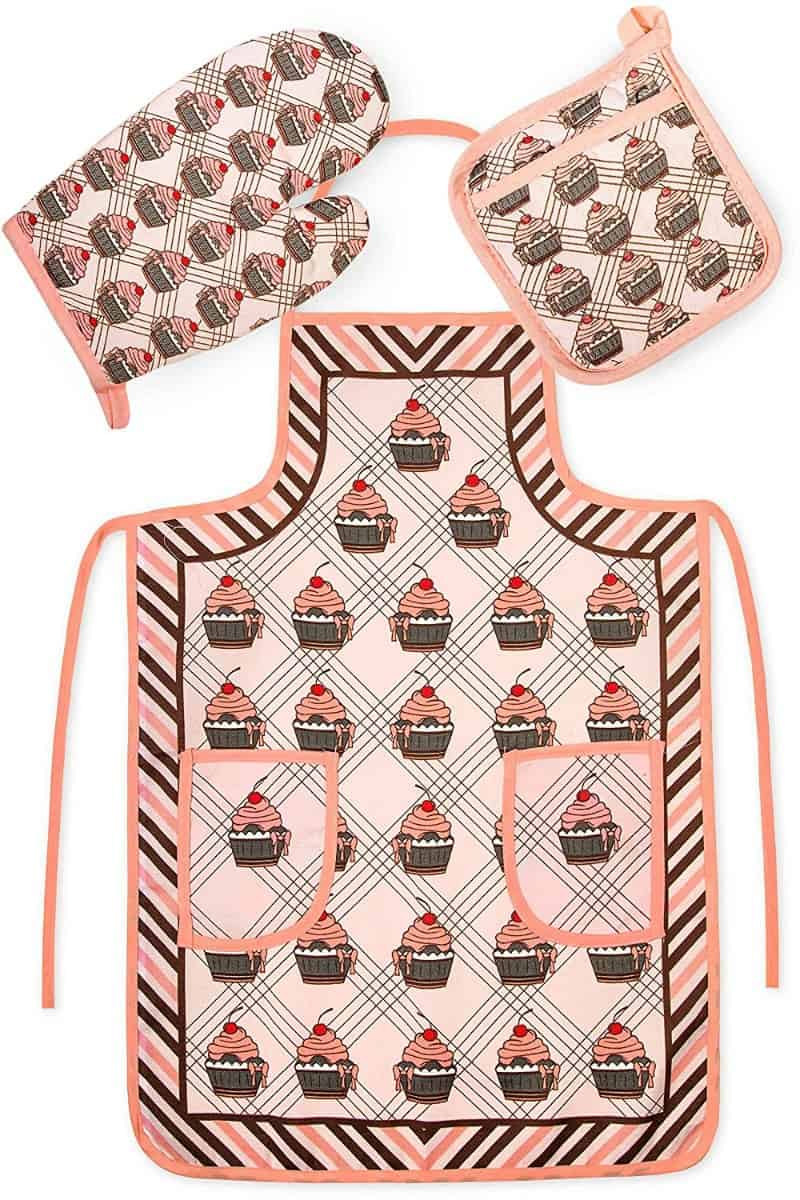 Chef's 3 pc Kitchen Set Collection Pink Cupcakes – Apron, Oven Mit and Potholder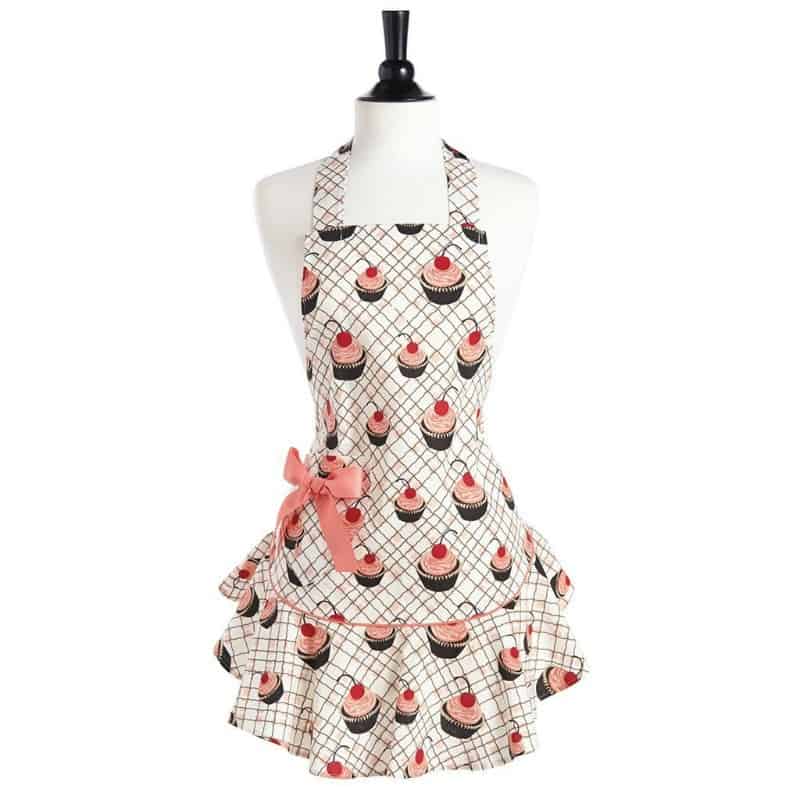 Jessie Steele Cherry Cupcakes Josephine Apron
Kitchen Style by Now Designs Potholders, Cupcakes, Set of 2
Measuring Cups and Spoons
These aren't your regular measuring cups and spoons. For gifts, you want to go outside of the box, but you also want to get that baker something they'll use. And let's face it, these are things I'd really like to have in my kitchen…things you don't see in everyone else's kitchen.
Fred NESTED Hen & Chick Dry Measuring Cups, Set of 6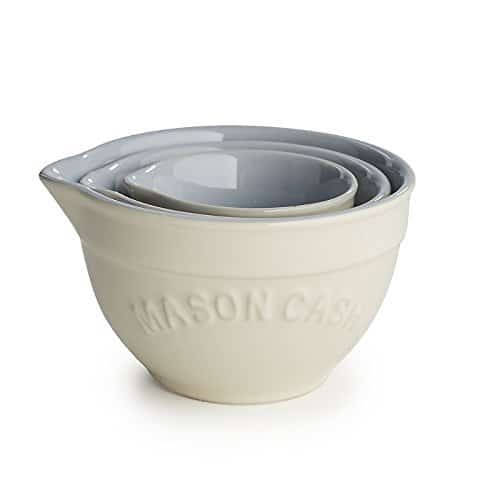 Mason Cash Bakewell Stoneware Measuring Cups, Set of 3, Cream
Beech Wooden Measuring Spoons Set, Set of 4
Talisman Designs Measuring Spoons, Solid Beechwood, Laser Etched Dog Collection, 4 Piece Set includes 1 Tablespoon, 1 teaspoon, ½ teaspoon and ¼ teaspoon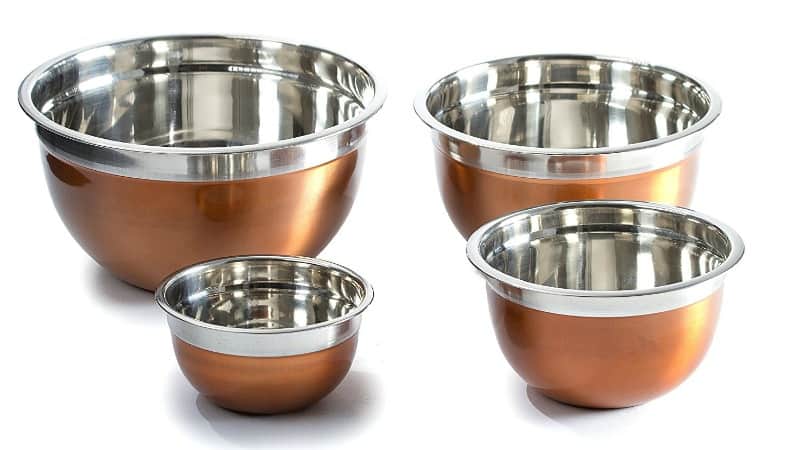 4 Pcs Stainless Steel Mixing Bowls Set – Set of 4 German Mixing Bowls Cookware Set (Copper Finish)
Mixer Decals
Here's another idea that's out of the box. There are tons of different mixer decals and these are just a couple cute ideas.
Dutch Folk Art Rooster and Flowers Kitchen Stand Mixer Appliance Decal Front/Back Vinyl Decal Set – Full Color
Cookie Time Cookie Stack Kitchen Stand Mixer Front & Back Specialty Vinyl Decal Set – Silver-Metal-Flake
Cookie Jars
Who wants a giant bucket that's full of cookies? Uh…me! A great gift for the a baker is a nice cookie jar. Fill it up with cookies before you give it to them and you'll be a hero.
Old Dutch Hammered Cookie Jar, 4 quart, Antique Copper
Vintage Ceramic Mason Cookie Jar | Extra Wide Design with Stay-Fresh Lid
Hammered Décor Copper Cookie Jar, 4 Qt.
Phone Cases
These phone cases would be so cute in stockings or attached to a card! Just make sure before checking out that you've chosen the correct phone version!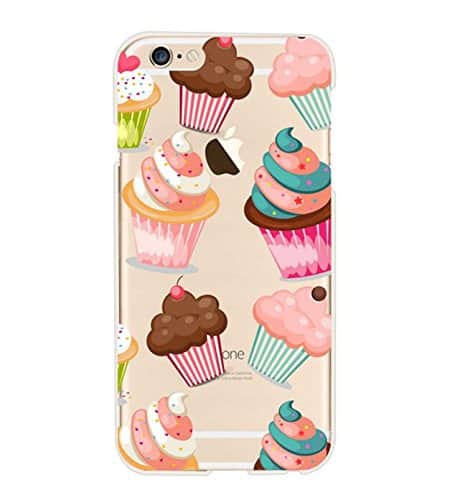 iPhone 7 Plus Case(5.5inch),Blingy's Creative Food Style Transparent Clear Flexible Soft Rubber TPU Case for iPhone 7 Plus (Cupcake)
iPhone 7 Case(4.7inch),Blingy's Creative Food Style Transparent Clear Flexible Soft Rubber TPU Case for iPhone 7 (Single Cupcake)
Baking Jewelry
Pick up some super cute baking jewelry! These are both sterling silver…So cute!
Quan Jewelry Cooking Jewelry, Measuring Spoons Kitchen Tools, Gifts for Mom, Gifts for Chef, Fashion Necklace, 16-18 inches adjustable
Quan Jewelry Gifts for Mom Measuring Spoons on Funny Quote Card, Bakers Chef Jewelry, Stainless Steel,
Subscription:
Here's a cute idea and something that's a little out of the box (ok, pun intended there). As a person who is and has always been obsessed with baking, I'd actually LOVE to get something like this. It's a baking subscription. Each month, the recipient will get a new bakers box with a different theme. Click the link below to check them out.
Bakers Box Subscription
Cute Wrapping Ideas:
If you really want to go all out and coordinate your wrapping with the baking gift that's inside, I found these at Minted and thought they were super cute, so I wanted to include them as well.
And coming soon…I'll have some free printable gift tags you can download and use for your gifts!
Okay, there you have it! Affordable and unique gift ideas for the baker in your life!
Like this post? Pin it for later!–>