Sometimes I've found buttercream rosettes to look a little flat. This post will show you how you can create a more substantial, better buttercream rosette.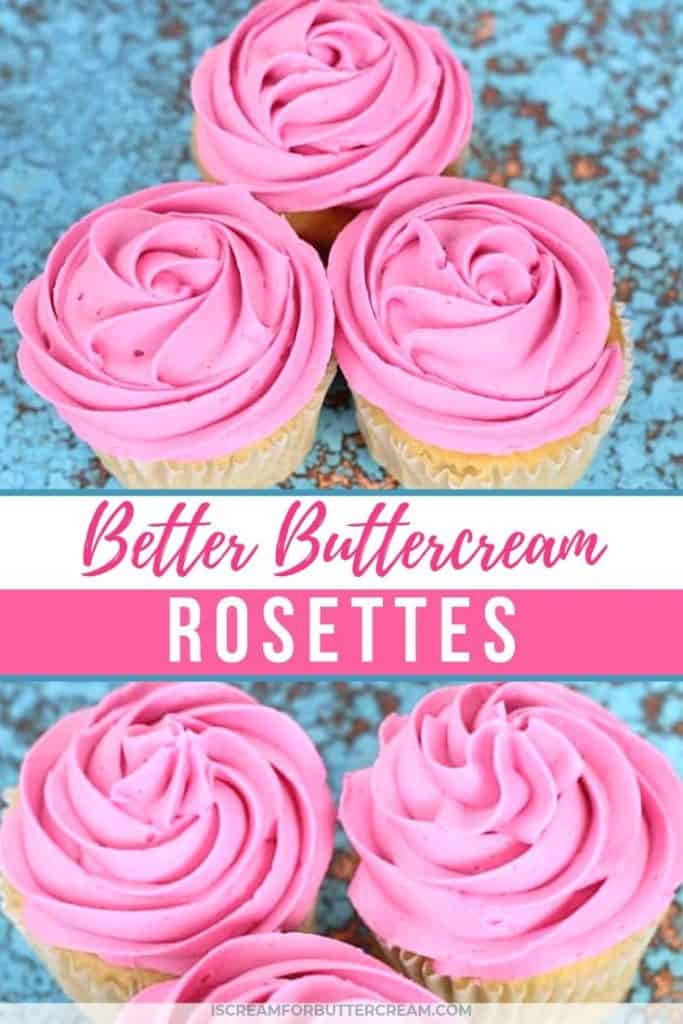 Ok, I know you've probably seen buttercream rosettes before…unless you just got the internet or something. Well, the rosette is pretty much my 'go-to' design when I make cupcakes, but I do things a little differently.
Now, this isn't a scientific breakthrough, but it's just one added step I like to take to make better buttercream rosettes. I call them buttercream rosettes my way.
In this tutorial, I'm going to show you two ways to do buttercream rosettes PLUS the added step I take when piping them.
THE BEST WAY TO PIPE BUTTERCREAM ROSETTES:
The problem with average buttercream rosettes:
Well in my opinion, it just doesn't seem like there's enough icing. They just seem a little flat to me and you know how I LOVE my buttercream.
To make mine a little more substantial, I just add a little buttercream to the middle and build up a base. Don't forget to check out the video below, so you can see what I mean.
Original Style of Buttercream Rosettes:
This rosette is probably what most people think of when they hear the word 'rosette'. It's very simple and easy to do, but it really gives your cupcakes a professional look.
For this rosette, and the other, I really like to use the Wilton 1M piping tip.
You can also use the Wilton 2D piping tip as well and that will give it a more frilly, ruffly look.
I like to pipe a bit of buttercream in the middle of the cupcake and then pipe my rosette.
For this type of rosette, you are swirling from the outside it, but make sure to start close to the middle, before swirling around the outside of the cupcake, or you might get a buttercream tail. (That's all in the video below.)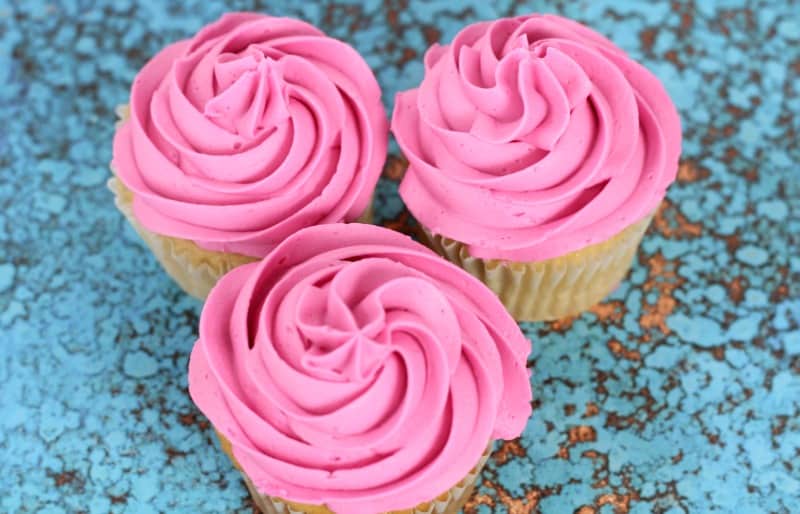 The added buttercream in the middle keeps the rosette from having kind of a hollow area in the middle toward the cupcake. It adds a little height and really, who's gonna complain about extra buttercream?
Rose Swirl Buttercream Rosettes: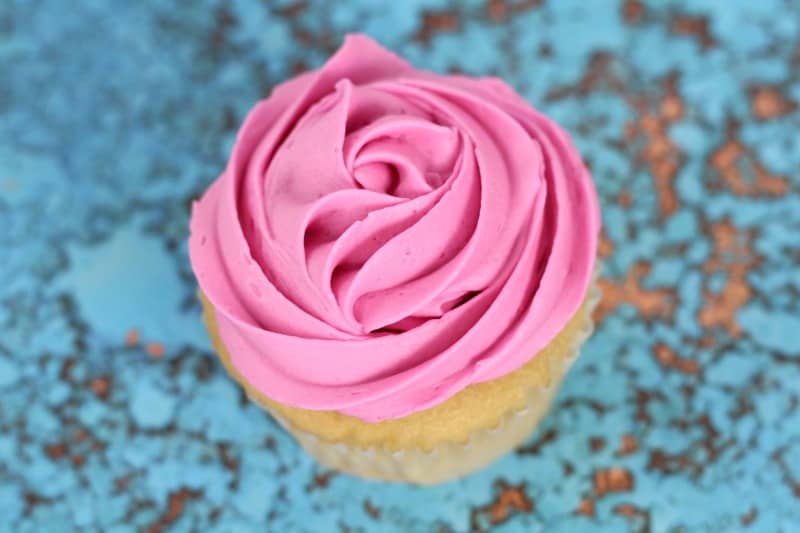 Ok, that title sounds a little redundant, but I think you know what I mean. It's the rosette that actually resembles a rose. It actually looks like rose petals.
I use the same Wilton 1M piping tip with these, but you can also use the 2D piping tip as well.
Now, it's really easy for this type of rosette to look very flat.
If you just pipe a base in the middle of the cupcake, you can then start piping your rosette over it and it'll really look so much better.
For these rosettes, you've got to start swirling from the middle, out. It's the exact opposite of the original rosette.
You can find the buttercream recipe I used here: Vanilla Bean Buttercream Recipe (I used all butter and no shortening with this batch of buttercream since I feel like it gives me a smoother texture, plus all butter buttercream just tastes so much better.)
If you it to be super white and you need a more heat stable buttercream, you'll want to check out my recipe for Bright White Heat Stable Buttercream.
You can also get my favorite go-to vanilla cake recipe here: Favorite Vanilla Bean Cake Recipe It's also great as cupcakes.
Ok, ready for the video? Here ya go:
That's it! A really simple way to get a more professional looking cupcakes PLUS the bonus of extra icing. You can't beat that 😉
Don't Forget to Pin it for Later!