I don't know if this has ever happened to you, but it seems to happen to me quite frequently. I go to bake something and half of my measuring spoons or cups are dirty and I don't feel like washing them.
I'm always looking up things like, 'How many teaspoons are in a tablespoon?' or 'How many tablespoons are in a quarter cup?', you know…stuff like that.
I wanted a way to keep all these handy measurement tips close by, so I created this baking measurement and substitution cheat sheet and wanted to share it with you.
Oh, and I've even added in some handy baking substitutions as well.
This thing is so handy! You can print it off (it's good to print it on cardstock paper if you've got it) and stick it on your fridge for easy reference. And it's all on one page, so that makes it really convenient.
To get the download, just click on the graphic or link below and it'll download automatically.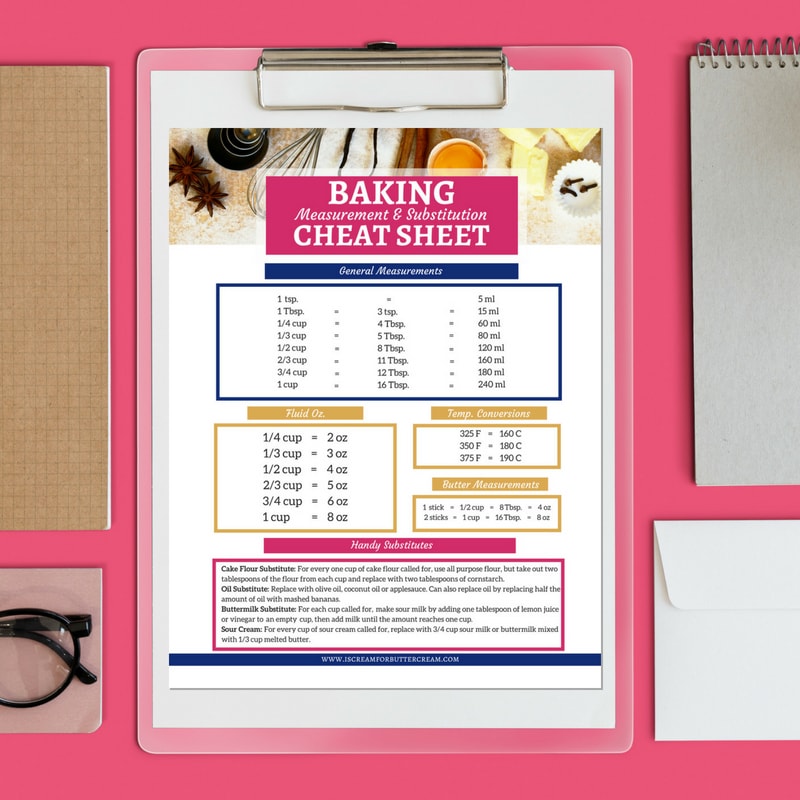 Free Printable Baking Measurement & Substitution Cheat Sheet
Other posts you might like:
Don't Forget to Pin it for Later!