In this post we'll go over how to mix cake batter the correct way. Mixing scratch cakes doesn't have to be complicated, you just need a few tips so you can start baking cakes like a pro.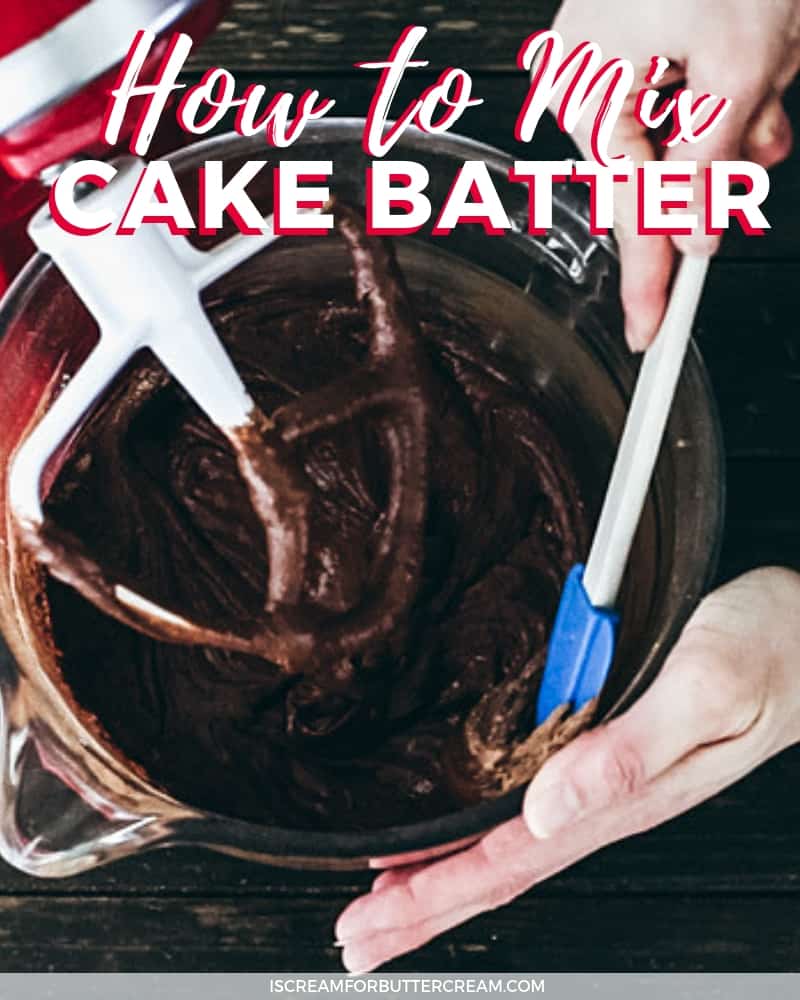 If you want to make a cake from scratch, you'll definitely want these cake tips. There are specific ways to mix scratch cake batter and you don't want to be overmixing the cake batter for sure.
Different cake mixing methods are called for in different recipes, but it doesn't have to be hard. It's totally do-able!
In the video below, I want to show you how to mix cake batter in real time. I didn't speed this one up like my other videos. You'll get to see exactly how long to mix cake batter. (If you can't wait, just scroll down to the bottom of the post for the video.)
Let's talk about a few things before we get to the video.
SO WHY AM I SHOWING CAKE MIXING IN REAL TIME?: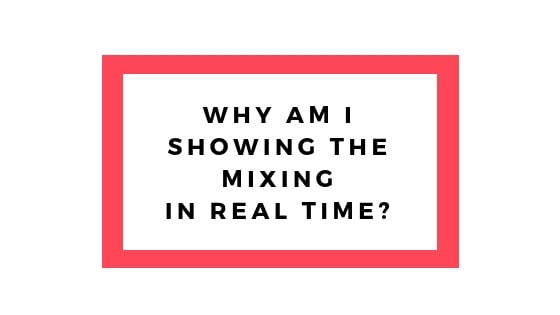 Well I've been asked a number of times to show exactly what I mean when I say 'don't overmix cake batter' and exactly how long that actually means.
Well the easiest way to explain that is through video…even if that means it's a long video.
Now, most people want a quick and to the point video. I have plenty of those on the site, but that is not what we are doing here today.
Today we're working on the proper method and timing of mixing cake batter. And for me to show you exactly what that means, then I need to show you in real time.
WE'LL BE TALKING ABOUT SCRATCH CAKES, NOT CAKE MIX CAKES:
Now I want to be clear here and mention that we are talking about scratch cakes here, not box cake mixes.
Nothing wrong with box cake mixes, but that's an entirely different animal. They can be whipped up and mixed for a lot longer than a scratch cake can be. They've got lots of other stuff added in and so they can take a beating.
SUPPLIES FOR MIXING CAKE BATTER:
Ok let's talk real quick about supplies you'll need to properly mix scratch cake batter.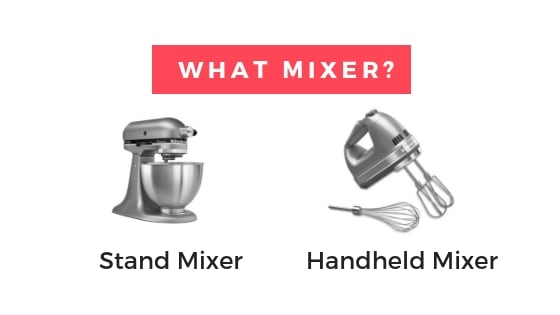 If you have a stand mixer that's great. If you don't, that's no big deal. Don't let that stop you. I've only had my stand mixer for about five years. I used a handheld mixer forever.
If you do have a stand mixer, I recommend getting a flat beater attachment. It is gentler on the batter.
I like the flex edge beater because it has a rubber piece that sort of scrapes the bowl for you as it mixes. It does tend to sling ingredients everywhere if you turn it on too quickly though.
Here are some options:
MIXING METHODS FOR SCRATCH CAKES WE'LL BE COVERING: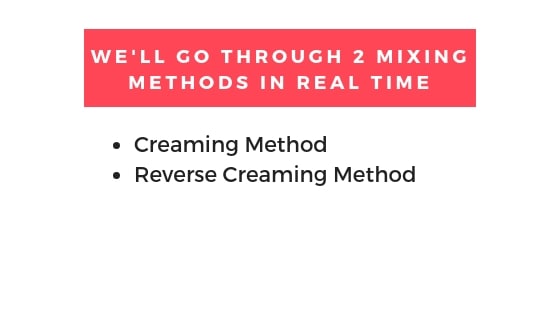 In this video, I go through two mixing methods. They're the ones I use most often for cakes.
There are obviously more, but I didn't want to do an hour long video, so we'll just go with the creaming method and the reverse creaming method.
If you're unfamiliar with those methods, you've probably used them, but just didn't know what they were called.
THE CREAMING METHOD:
This method is when you mix the sugar and butter together and pump in as much air as you can until it's light and fluffy. This helps with the rise and texture of the cake.
You then add in the eggs, one at a time, then the dry and liquid ingredients alternately. (Of course there are variations of this and one of the cakes in the video will show that.)
THE REVERSE CREAMING METHOD:
This method is when you add all of the dry ingredients, then cut in the butter a little at a time while the mixer is on. You'll mix until all the flour mixture is coated with the butter and it resembles fine crumbs like sand.
This method is good when you have a high sugar or high liquid cake. It allows you to add more sugar and liquid to a recipe and the butter also coats the flour, thereby making it harder to over-mix the cake batter, since it helps to stunt gluten development. (Science is fun, right?)
Ok, don't get freaked out by all that science talk. You don't HAVE to know all that, but I think it's fun. Plus I'll show you everything in real time in the video.
We'll go through two recipes for the two mixing methods. Here are links to the actual recipes.
A COUPLE THINGS TO NOTE:
Just make sure your pans are prepared first (however the recipe instructs).
Make sure your oven is preheated. (Yes, this really matters…don't skip it.)
Make sure your ingredients are at the proper temperature. (Whatever the recipes says…if it says.)
If you generally have trouble getting your cakes out of their pans, you'll want to check out this post to help with that: Tips for Getting Your Cakes to Release from Pans
FAQs ABOUT MIXING CAKE BATTER:
How long do you mix cake batter? This will depend on what the recipe tells you. Generally, when you are first mixing up your ingredients, you'll mix only until combined. Then at the end you'll mix just until everything is well incorporated, but stop at that point. Mixing scratch cake batter for several minutes is generally too long (unless of course the recipe specifically says to do that, which isn't very often.)
Can I mix cake batter by hand? For some recipes, yes. The texture might be a bit different, and your hand might cramp up, but you can certainly try. It will be harder though (and perhaps impossible) for some cake recipes, specifically the reverse creaming method or a chiffon type cake.
What happens if you overmix cake batter? If you overmix cake batter, the texture of your cake will be off. You could get a really dense cake, a cake that doesn't rise properly, a cake that rises and then falls, a rubbery textured cake, or a myriad of other problems.
What happens if you undermix cake batter? As important as it is to not overmix scratch cake batter, it's also important not to undermix it. You must make sure all of the ingredients are mixed together, or your cake will have similar texture problems as it would if you had overmixed it. There's a fine line to get to that middle ground. I hope the video below will shed some light on that for you.
Oh, one cool thing to note about the video. I actually added a timer to each spot in the video where I mix the batter, so you can see exactly how long I mixed it. So, no counting needed…it's all done for you!
VIDEO FOR HOW TO MIX CAKE BATTER (REAL TIME):
Ok, friend, I hope that was super helpful for you and if you have any questions, just let me know.
A quick word though…each recipe is different, so it's impossible to show every single type of mixing method. But I hope the video above explained and helped to clarify how long to mix batter when a recipe says 'mix until combined' or 'mix until incorporated'.
Just let me know if you have any questions…I'm happy to help!
Don't Forget to Pin it for Later!