I love giving gifts. That's one of my love languages and it just makes me happy to do it. I especially love giving homemade baked goods as gifts and I love designing gift tags for baked gifts, or really any kind of gift.
I have a lot of fun designing these tags and I try to give a good variation for people. I think these little tags are such an easy way to customize your gifts.
This year, I designed 5 printable gift tags. They're free like always and I hope you really like them.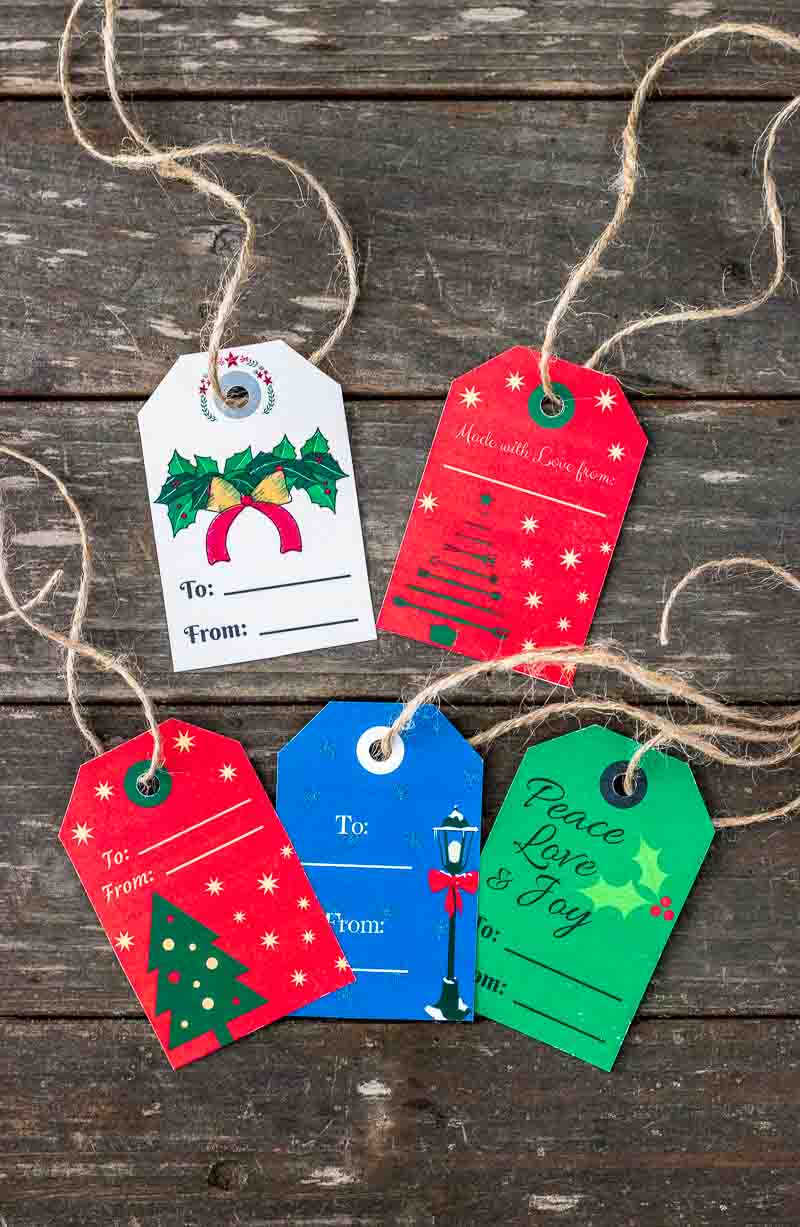 There are a couple other posts on my site that may be helpful to you, especially if you need to make your own gift box or make your own cupcake box inserts, so you can give away your awesome treats or cupcakes.
You can find those posts here:
DIY cupcake box inserts
DIY treat boxes
Oh and don't forget to check out my gifts for cakers post…it's The Big List of Gift Ideas for Cakers!
I've listed each tag below. There are four tags per page. You can either click on the graphic or the link below each to download that specific tag.
Next you'll just print them out, cut them out, punch a hole in the top and add a little raffia or ribbon to tie them onto your gift.
Ok…let's get started! Again, feel free to print any or all the tags as many times as you want!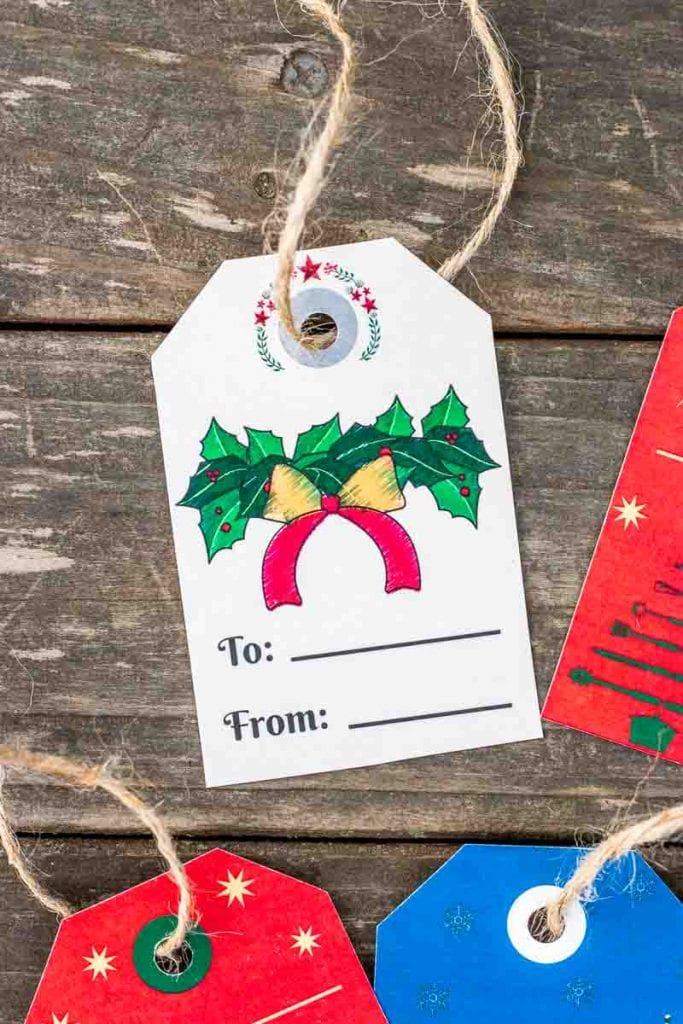 Holly & Bow Printable Christmas Gift Tag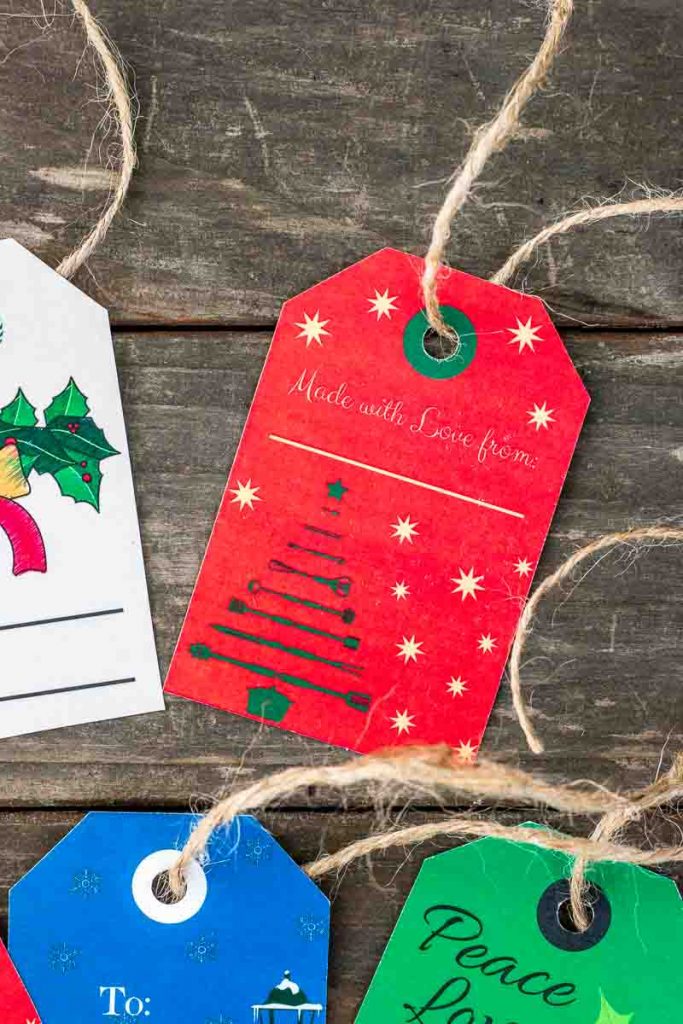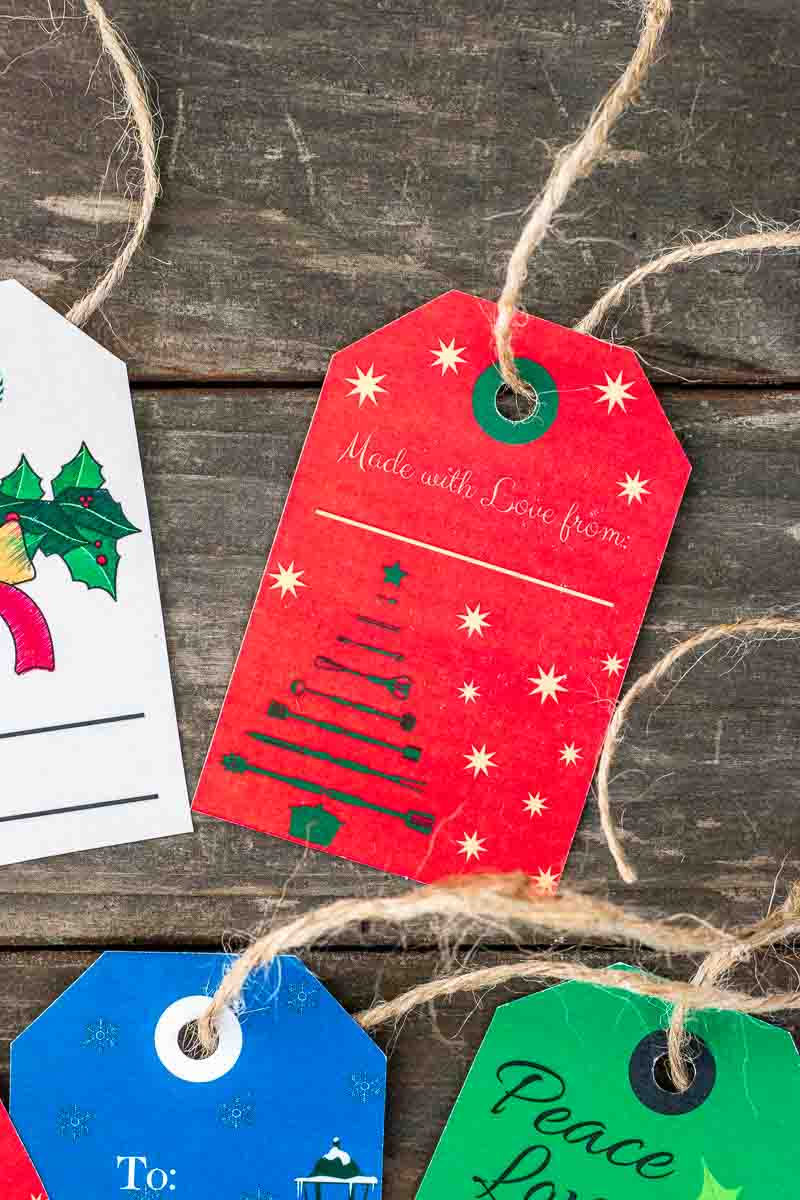 Red Food Christmas Tree Printable Christmas Gift Tag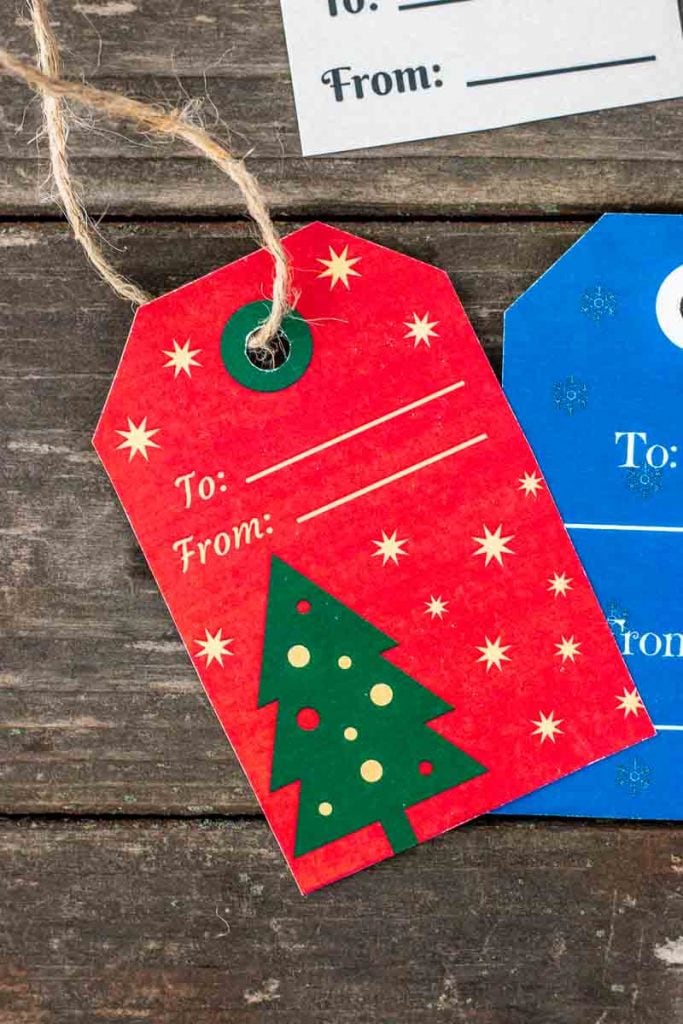 Red Christmas Tree Printable Christmas Gift Tag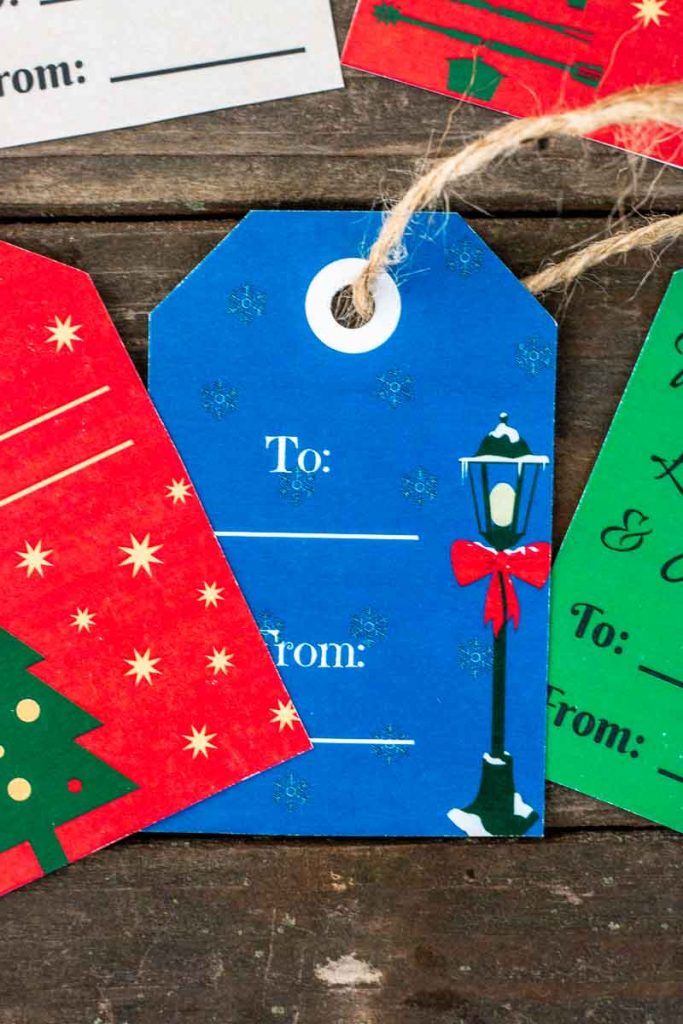 Snowy Night Printable Christmas Gift Tag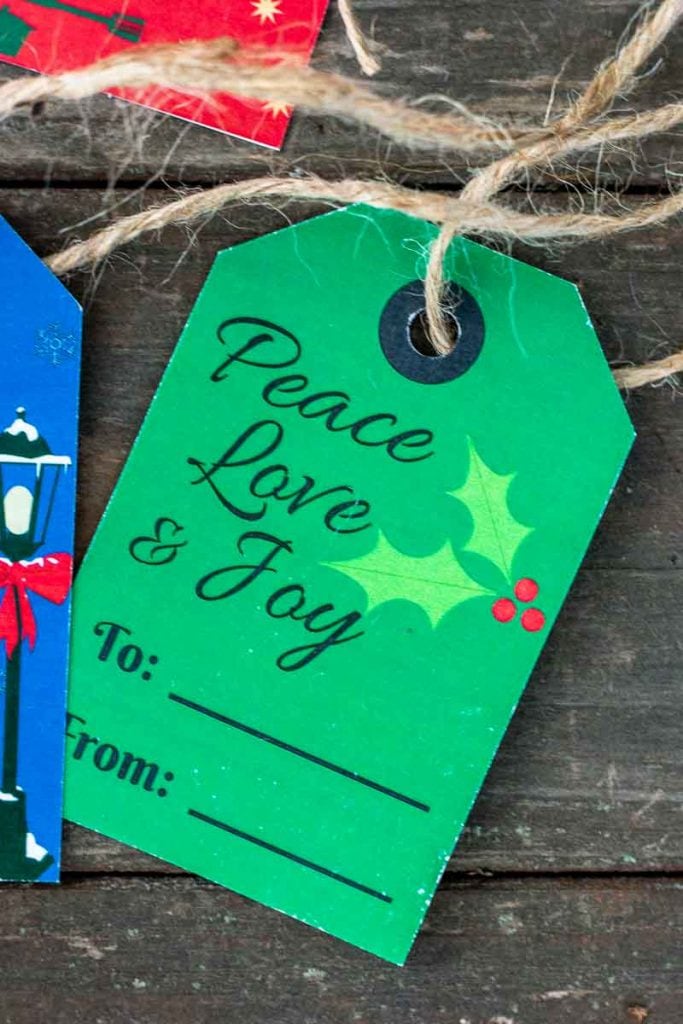 Green Peace Love Joy Printable Christmas Gift Tag
I really hope you like these and they make your life easier during this holiday season!
Other Printable Gift Tags You Might Like: