Organize all your recipes with these free purple and gold recipe binder printables. You can make your own DIY recipe binder using these pretty template printables that include binder section cover sheets, printable recipe cards, divider tags, and a meal planning sheet.
I previously published a recipe binder here on the blog and that one seemed to go over really well so I wanted to offer another design choice.
I am a huge organizer and I'm guessing if you're here, then you are too. Nothing makes me happier than clean and organized papers, especially recipes.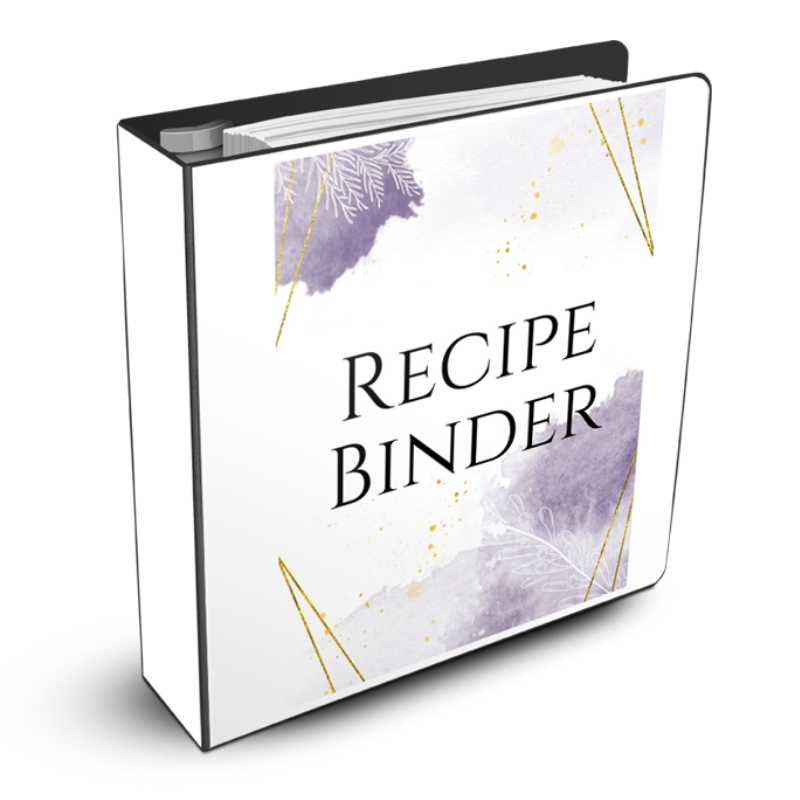 The great thing about this binder is that you just have to click one link and the entire thing will download.
At that point, you can fill in the blanks either by typing in them (yes it's editable), or by printing them out and handwriting on them. The choice is yours.
Just know that the areas you can type in will show up in blue, but won't print in blue.)
Let's look at everything included in this download:
There's a main cover sheet for the binder…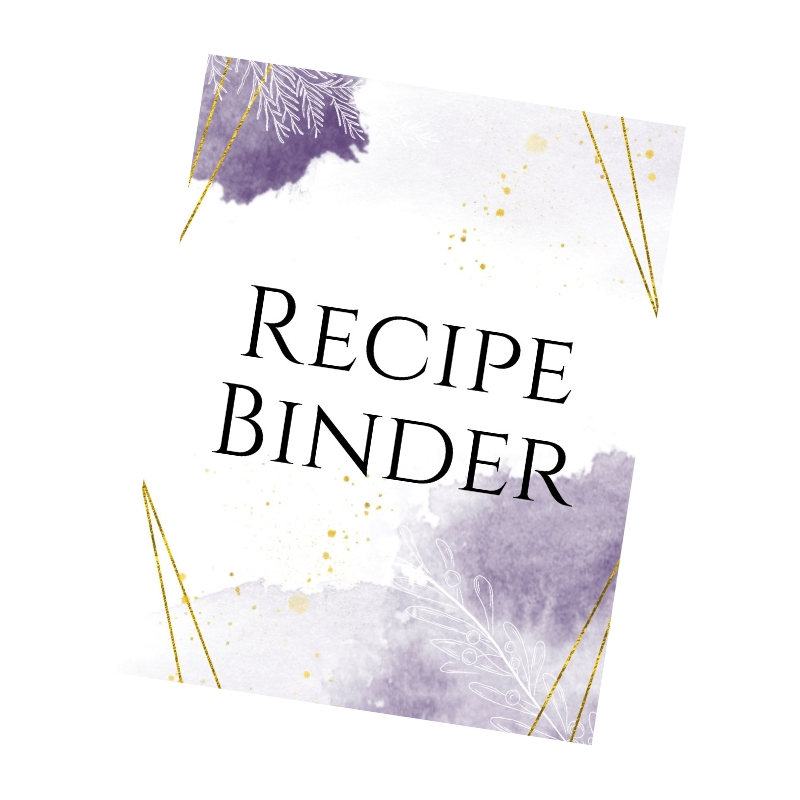 Binder section cover sheets (some that are editable as well):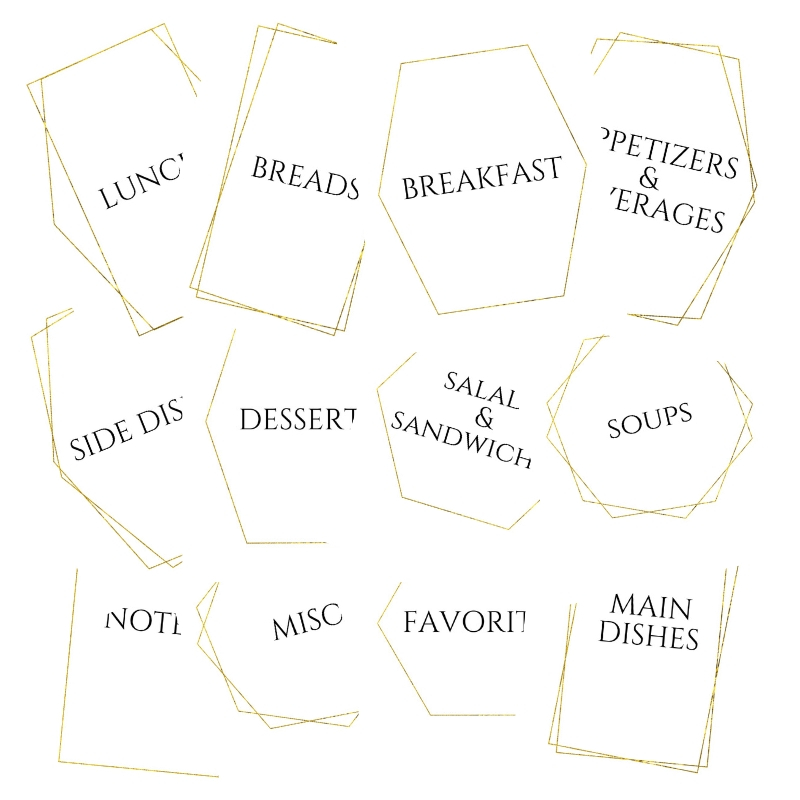 Printable recipe cards (editable):
Divider tags (along with some that are editable):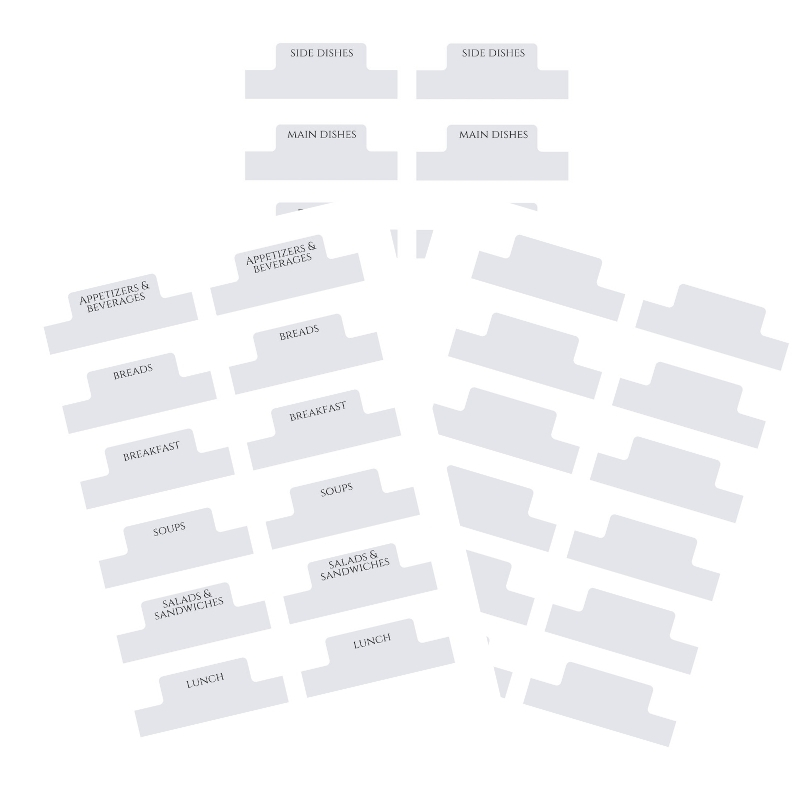 And a meal planning sheet:
Please note: For some reason, if you're using Firefox internet browser, it won't download as a fillable form. Google Chrome and Edge internet browsers should work just fine and have worked for me.
Just click the graphic or link below to download the entire recipe binder and have fun!
Troubleshooting Notes: If you're having issues…Remember that these fillable forms will NOT work properly if you're using Firefox internet browser, so use Google Chrome or Edge. Also you'll want to give them a few seconds after they download so that the fillable areas have a chance to populate.
Other posts you might like:
Don't forget to pin it below!