When powdered sugar, also known as confectioner's sugar, is properly stored, it can last a very long time without going bad.
You'll want to follow some additional best practices though and know what to look for in case it does go bad, but in general, powdered sugar is very easy to store.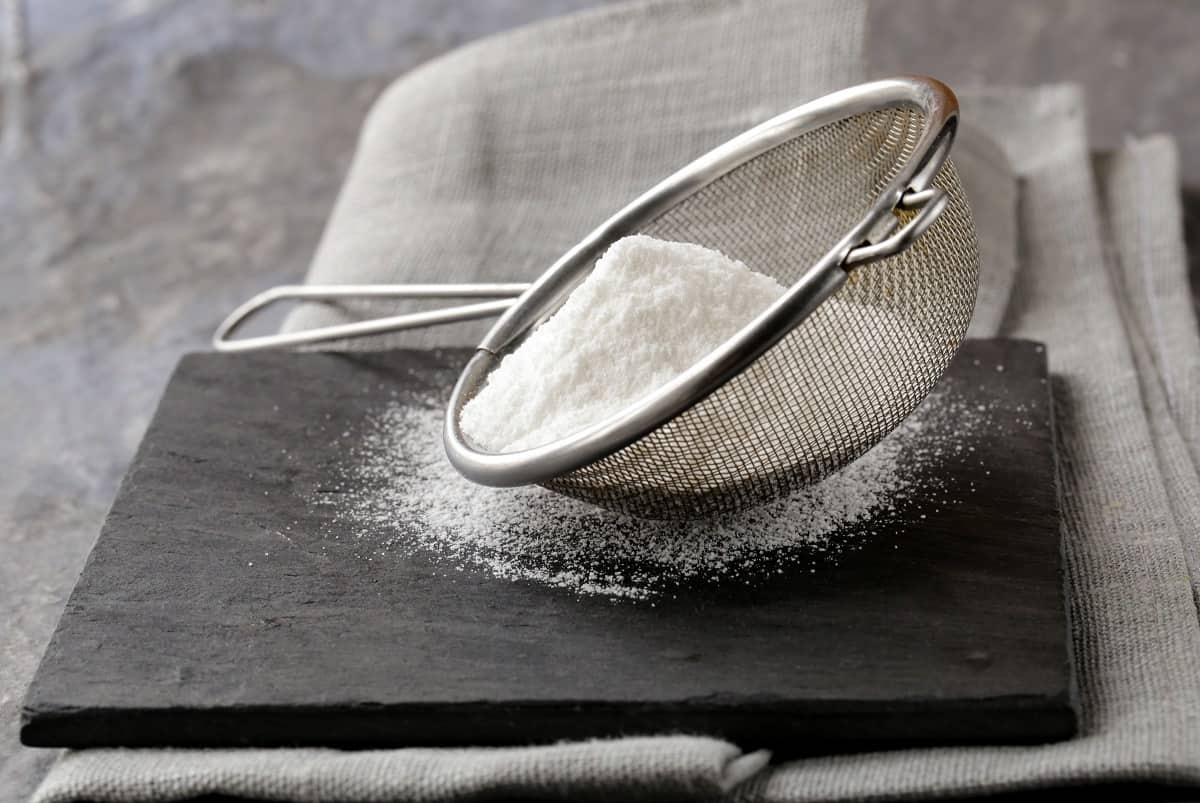 Now let's get into the tips and questions you might have about how to store it and some other issues that might come up.
First, note that powdered sugar and confectioner's sugar are the same things. These names can be used interchangeably.
Jump to:
What is powdered sugar?
Powdered sugar, also called confectioner's sugar or icing sugar, is finely ground sugar that has been mixed with an anti-caking agent, usually cornstarch, to make it powdery.
It's generally used in baking and can be added to desserts like cookies, pies, frostings etc.
How long does powdered sugar last?
If powdered sugar is kept correctly, it can last for many many years and almost indefinitely, so there's no need to panic if you've had a container or bag of it in the pantry for a while.
The shelf-life of powdered sugar is pretty much indefinite as long as it's stored correctly.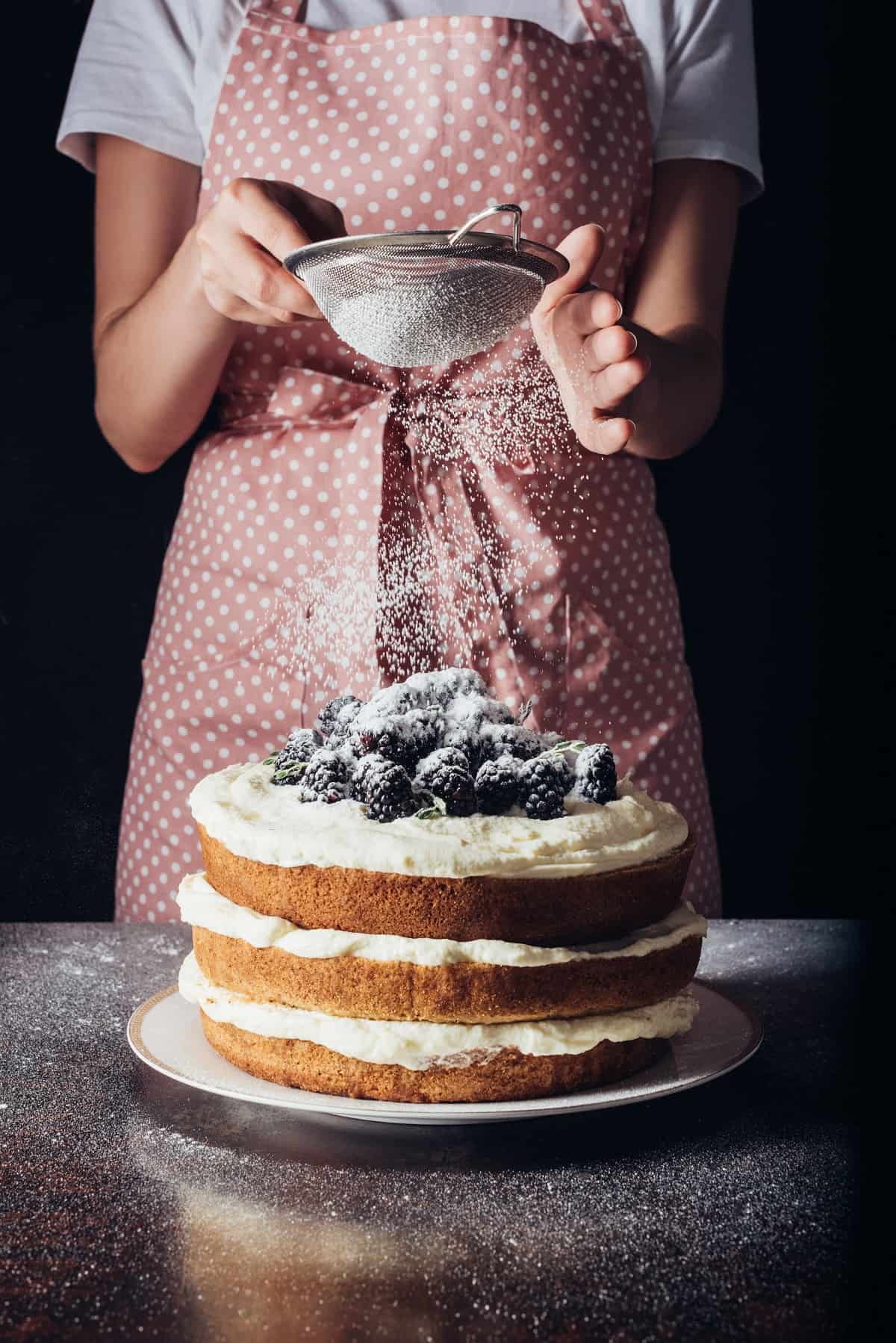 How should I store powdered sugar?
Powdered sugar is best stored in an airtight container at room temperature. It's easiest just to store it on a shelf in your pantry. It's also fine to keep it stored in the unopened bag it comes in.
The most important tip is to make sure that it's kept dry. If you keep it sealed and in a dry place, you can expect it to last for years, even if it's over the expiration date.
If you open the bag and have any leftover, it's best to either put it in a ziplock bag to seal it up or add it to an airtight container. I really like these containers that I also keep my flour and granulated sugar in.
Another thing to be careful of is what is being stored next to it. You don't want to store it right next to onions, garlic or anything else with a strong smell or it could absorb that smell and who wants onion or garlic-scented powdered sugar?
The main thing to be aware of is that you want to keep out any moisture that might come into contact with it.
You also want to keep any bugs out that would be attracted to it. I live in Texas and it's very hot and humid here with lots of bugs. Pantry pests and moths are an issue here and if you've ever had them, you know how difficult they are to get rid of, so if you live in the same type of climate, it's really best to store powdered sugar in an airtight container if you can.
Does powdered sugar need to be refrigerated?
No, you do not need to refrigerate powdered sugar. In fact, if you keep it in the fridge, it might collect moisture, which could then ruin the texture of the powdered sugar.
Can I freeze powdered sugar?
Technically you can, but it's just fine kept at room temperature in an airtight container. In fact, I'd probably err on the side of not freezing it because it might get moisture in it from the freezer, depending on the humidity inside it.
It could also get a freezer burn smell, which would potentially ruin anything you put it on. The safest bet is to just keep it at room temperature, sealed well.

If you do decide to freeze it, then make sure and put it in a sealed container like a freezer zip bag. Once you pull it out of the freezer, check it to make sure it hasn't gone stale, has a stale smell or taste, and is still dry.
Now, if you make cookies or a frosting that includes powdered sugar, then that's a separate thing and those items generally can be frozen.
What if my powdered sugar has clumps?
Sometimes this happens if the powdered sugar has been stored a long time or sometimes it just happens for no apparent reason. If the clumps are dry clumps (that means moisture hasn't gotten into the powdered sugar), then generally, this can easily be fixed by sifting the powdered sugar.
If the clumps in the powdered sugar seem to be moist or it looks like moisture has somehow gotten into the container or bag, it's safest just to not use it.
As a side note, I have found that some brands of powdered sugar are more clumpy than others. I have better luck with name-brand powdered sugar and have found that generic powdered sugar tends to be a little more clumpy and grainy.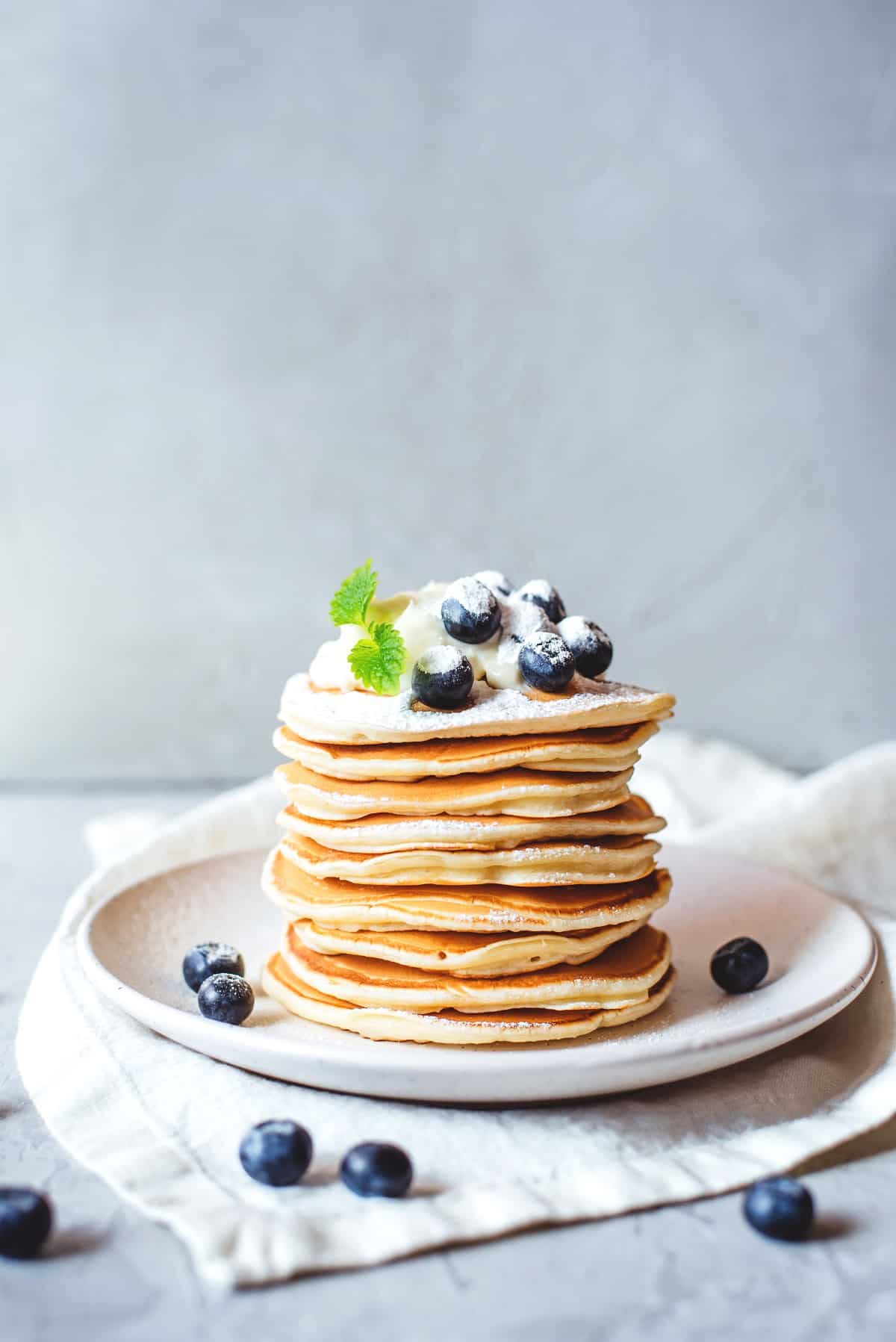 How to tell if powdered sugar is bad?
If the powdered sugar has any mold in it at all, then throw it out. If the powdered sugar smells funny, trust your gut and throw it out.
If moisture has somehow made its way into the bag, or container, it's probably best to not take chances and to throw it out.
If there are any bugs, like pantry moths or weevils, definitely throw it out. Back in the older days, they used to pick out the weevils and eat the rest…don't do that.
What if my powdered sugar is stale?
Sometimes this can just happen, but if the powdered sugar smells stale, it doesn't mean you can't use it, but you do want to be mindful of how you'll use it.
First, you do want to make sure that none of the things above apply, like moisture, mold, or bugs in the powdered sugar. If they do apply, then don't use it, but if not, keep reading.
If the powdered sugar will be mixed in with other ingredients to make something else, like baked cookies or buttercream, then it will probably be fine.
If it's going to be sprinkled on a funnel cake, or the top of a pound cake, then whoever eats a slice will probably be able to taste and smell the staleness of the powdered sugar, so it really wouldn't be good for that.
To wrap up:
Powdered sugar (or confectioner's sugar) can last indefinitely if stored in an airtight container in a cool, dry place away from heat and any strong smells.
If your powdered sugar shows signs of moisture like moist clumps, contains pests or evidence of contamination, be safe and throw it out.
If it smells stale, you may think twice about how you'll be using it.
Other posts you might like: