These super cute and super easy free printable Thanksgiving cupcake toppers, make such pretty fall cupcakes. Just print them out, use a circle punch to cut them out, tape on a toothpick and pop them into cupcakes. It's so easy and perfect for your Thanksgiving table.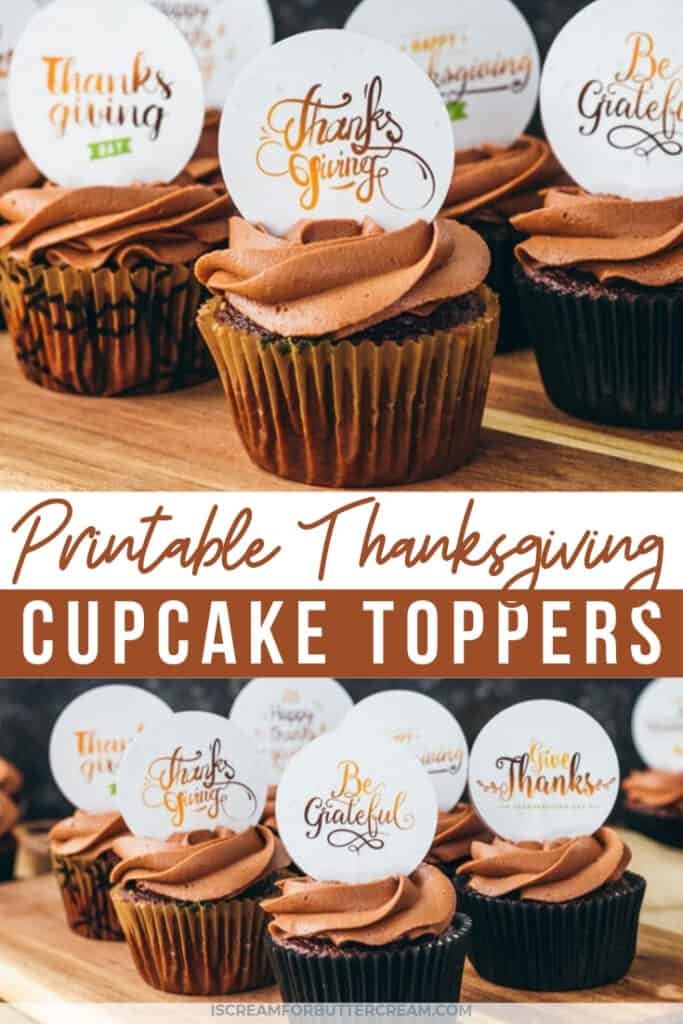 I am in love with these Thanksgiving cupcake toppers. The colors are beautiful and there are just so many to choose from…12 to be exact!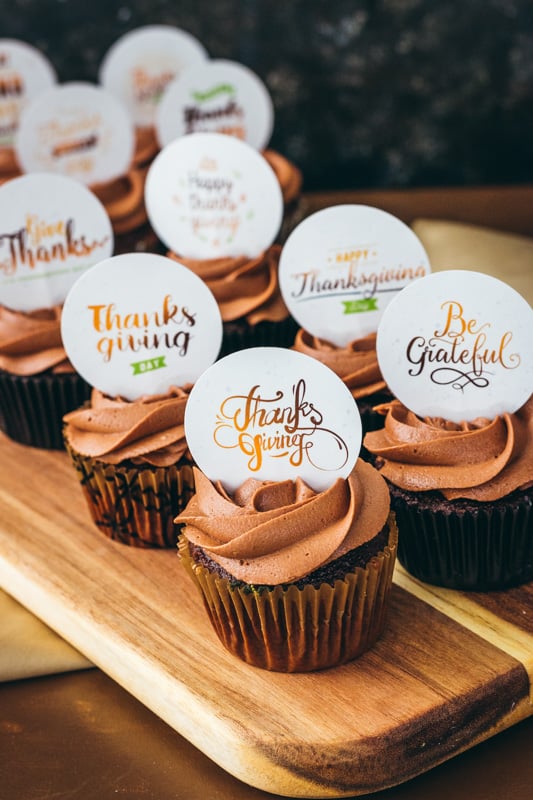 These toppers look beautiful with chocolate cupcakes and chocolate buttercream, but of course they'd look great with any flavor cake and icing you want to use.
Using printable cupcake toppers is the quick way to decorate Thanksgiving cupcakes, but you'll still get a really pretty look.
And these are literally the easiest things to put together.
As an Amazon Associate, I earn from qualifying purchases.
All you have to do is download the cupcake topper printable file. You'll then print them out. It helps to print them on cardstock paper. You can either cut them out with scissors or use a 2″ circle punch to punch them out.
Then tape on a toothpick to the back and pop them into your frosted cupcakes. See…so easy!
Just click on the graphic or link to download the printable toppers and enjoy!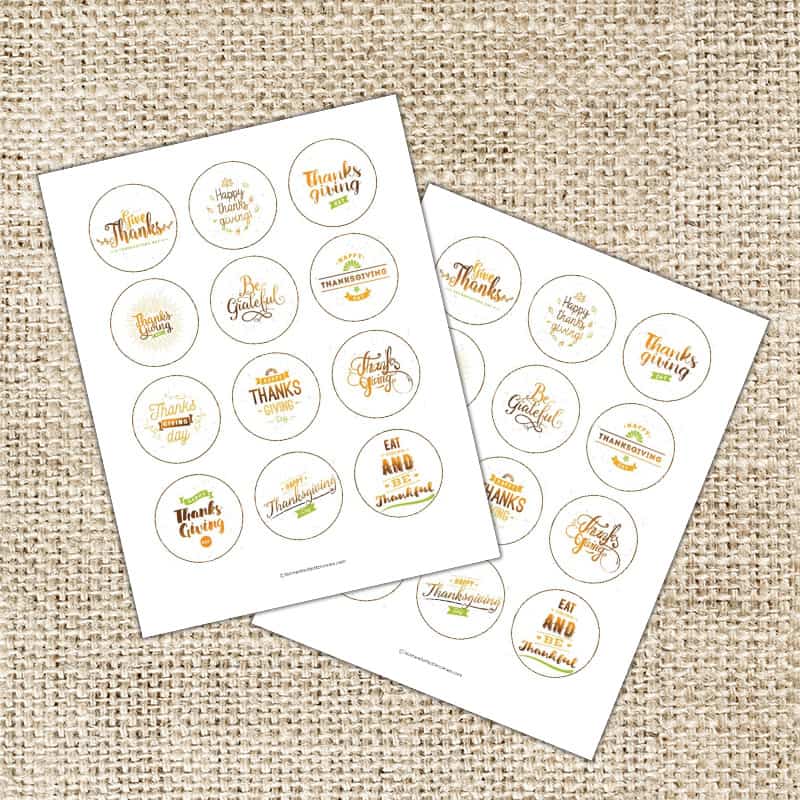 Printable Thanksgiving Cupcake Toppers
I hope you have fun with these and I hope it will free up some time for you with everything else I know you have to do for Thanksgiving.
OTHER POSTS YOU MIGHT LIKE:
Don't Forget to Pin it for Later!