You can design your own cupcake toppers even if you have no graphic design experience. This tutorial will show you step-by-step how to design printable cupcake toppers and cake toppers. There are even free programs that can help you do it!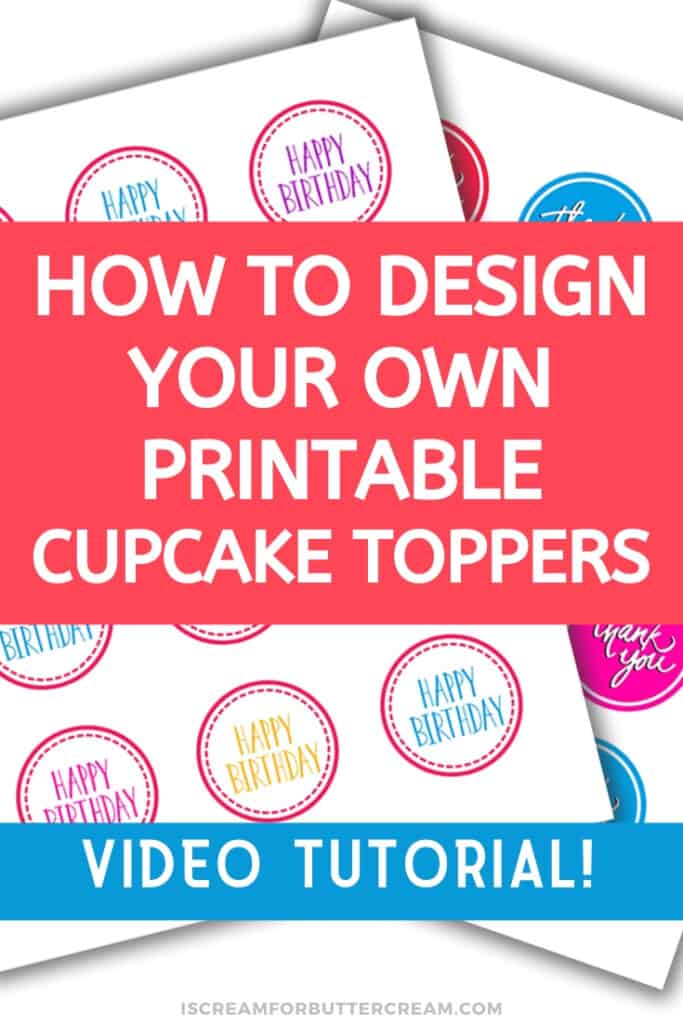 I've been asked by several people to do a tutorial on how to design the printable toppers I have on the website. It's really easier than you might think and you don't have to be a graphic artist to do it.
The easiest way to show you how to do this is through video, which I've included in this post.
This post contains affiliate links. As an Amazon Associate, I earn from qualifying purchases. You can see links to my website policies in the footer.
SUPPLIES NEEDED TO DESIGN AND MAKE PRINTABLE CUPCAKE TOPPERS:
Before we get to the video, I want to make a note about the design software options to make cupcake toppers.
For this tutorial, I'm using Canva because it's easy to use and it's free for the basics. You could always use Photoshop, InDesign, Word or other design programs. I usually just use Canva or Photoshop because that's what I'm used to and am comfortable with.
This tutorial will use Canva because it's easier to figure out than Photoshop and it's free to use at this point.
Here are the links I refer to in the video:
Ok, let's get to the video tutorial. If you have any questions, just let me know in a comment and I'll be happy to help.
Don't Forget to Pin it Below!