Here we'll go through the purpose of milk in cake recipes, all the reasons why you add milk to cake batter, what it does, why it's used, and if you can substitute it.
You might think the only purpose of milk in a cake would be to add moisture, but it does so much more.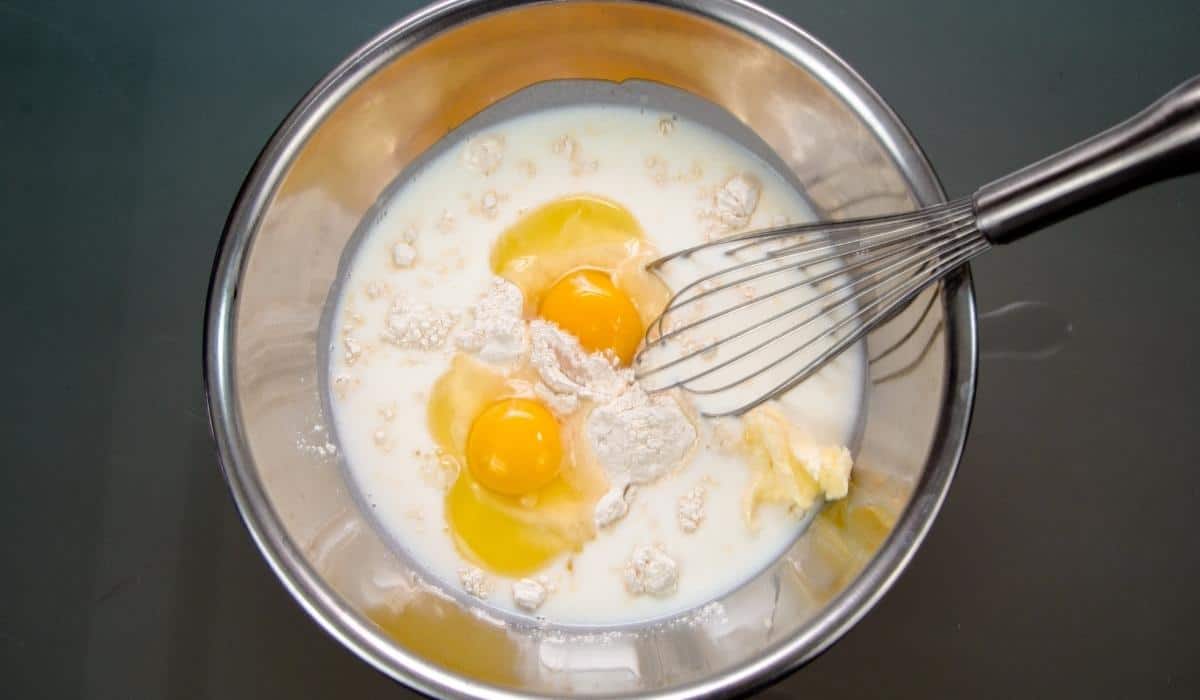 So, what does milk do in a cake? In this post, I want to go explain what exactly it does for cakes and then I'll go through some common FAQs and a few tips for using milk in cakes.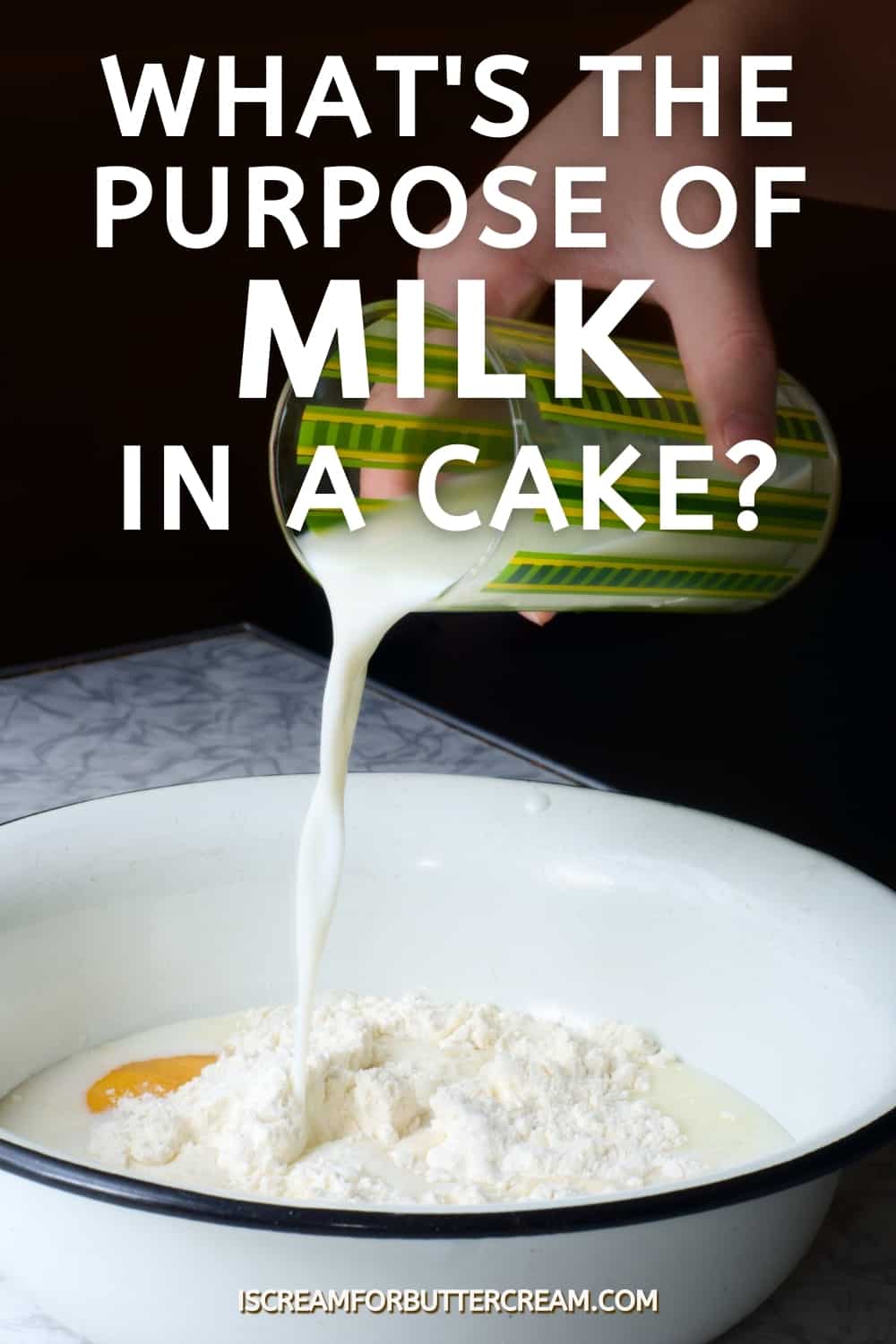 As an Amazon Associate, I earn from qualifying purchases.
Jump to:
As an Amazon Associate, I earn from qualifying purchases.
Now, just a quick note that all these things are important for cakes, so there's really no order here…they're all super important.
It Adds Moisture: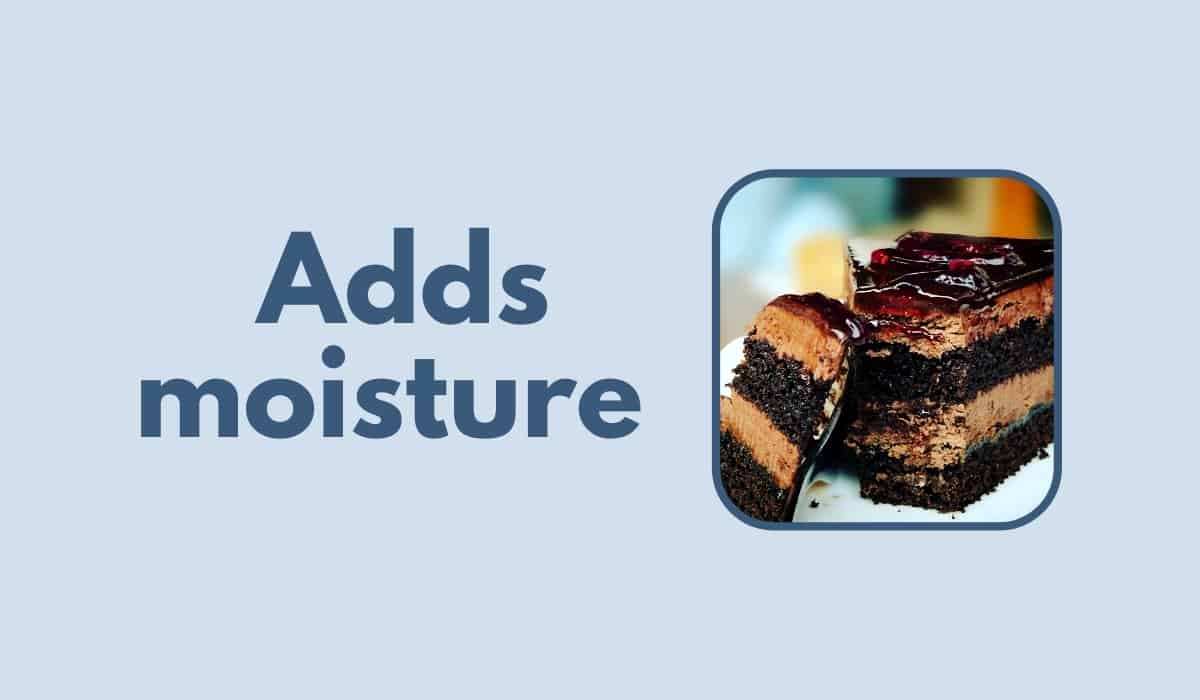 This is probably an obvious one, but liquid, (in this case, milk) in cake batter will add moisture.
First, always make sure you measure correctly so it doesn't throw off the ratios. Adding too much milk in an effort to get a super moist cake can backfire real quick and you could get a cake that's way too dense, or doesn't rise properly.
It will also depend on the type of milk used as to how much moisture it will impart. Whole milk and buttermilk will add more moisture than low-fat milk because there's more fat in whole milk and buttermilk.
Fat helps to make a cake moist, so it's always best to use whole milk if the cake recipe just says to add milk.
Provides Texture:
Milk will also affect the texture of a cake. Like we talked about above, the amount that's added will affect the type of texture.
For example: Adding too much milk, could make a cake super dense, but not adding enough will leave it too dry and it'll come out crumbly.
Milk in cake recipes, generally makes the texture lighter and stronger (thanks to the protein and lactic acid),. Adding the right amount keeps the cake from being dense.
Milk (and other liquids) actually activates other ingredients in the cake batter like leaveners (baking soda, baking powder). And just the same as any other liquid in a cake recipe, it helps everything mix together well and provides steam to help the cake rise.
It also sets off the development of gluten, which is what ultimately gives a cake structure. You must be careful though as over-mixing the cake batter can actually over-develop the gluten which will cause you to get a very dense and compact cake.
Gives it Flavor:
Using regular milk will give a cake a subtle flavor, but buttermilk will give even more flavor. Be careful though not to substitute those for each other without noting the other ingredients.
Buttermilk is an acid and most recipes that call for it will also call for baking soda. It's important to follow the recipe as it's written, or you could have an unintended result.
To use regular milk in place of buttermilk, you'd need to add an acid, since regular milk isn't acidic. (You can see how to do that in the FAQ and Tip section below.)
Now, if a cake recipe calls for sour cream and you have buttermilk instead, then that is probably just fine to substitute out equally. It's important to know the nature of what each ingredient does though as changing one thing out could have a domino effect.
Keeps Ratios Stable: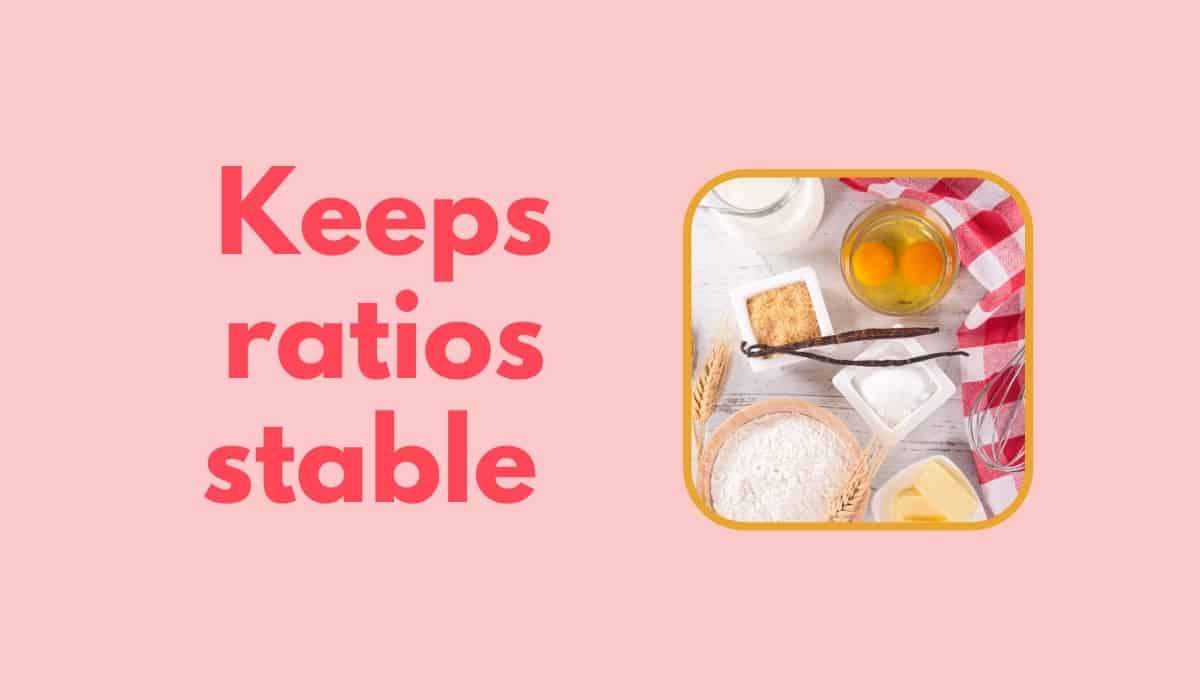 Ratios are super important in cake baking because they have to be in balance in order to get a cake that's both moist and not too dense.
One thing out of wack and you could get a super dry cake or a cake that is rubbery and dense. Milk fulfills the role of the liquid part of the ratio as well as part of the fat ratio.
Now let's get to some frequently asked questions and tips for using milk in cakes.
FAQs & Tips:
Is it necessary to add milk in a cake?
It's necessary to add liquid to a cake, so if the recipe calls for milk, it's best to use milk. There are also cake recipes that call for water, buttermilk, sour cream or a combination of things that will make up the liquid ratio.
What happens if you don't add milk to a cake?
If you completely omit the liquid in a cake recipe, the cake will turn out dry and possibly dense and/or crumbly. Liquid needs to be added in order to achieve a cake that's moist with a nice texture.
Does milk make a cake moist?
Milk does help to make cakes moist. It also does a number of other things in cakes such as helping to provide the proper texture and it enhances the taste.
The important thing to note though is that milk (and any liquid for that matter) needs to stay in proper ratio to other cake ingredients to work correctly, so adding in extra milk to make a cake more moist, doesn't necessarily work.
Like we discussed above, adding too much liquid to a cake can make the cake very dense, or it may not rise correctly. There's a fine line when it comes to cake recipe ingredients.
Should I use milk or water in a cake?
First, it's always best to use what the recipe calls for, otherwise, milk is usually a better choice over water. Milk contains things that water doesn't, like sugar and fat, which can also help with the taste and texture of the cake.
Now, if it's a cake mix that calls for water, it will still turn out well if you just use water, but generally, you could substitute milk for the water and make it even better.
Can I substitute milk for other ingredients?
The short answer is sometimes. If a recipe calls for things like sour cream or yogurt, then plain milk may not add enough fat. You may end up needing to add a little oil to make up the difference.

If the recipe calls for buttermilk, you could perhaps replace it with regular milk, but you will need to make some adjustments as buttermilk is an acid, which means the other ingredients in the recipe are accounting for that (like baking soda etc.).

To use milk instead of buttermilk, you'll need to take a liquid measuring cup and add in one tablespoon of lemon juice or white vinegar, then fill it up with milk to the one cup line. Stir, then let it sit for about five minutes before adding to the batter.
This will make sour milk and will add the acid to the regular milk, which will then work with the other ingredients in the cake recipe.

It's not a perfect solution as it may not have as much fat as buttermilk would have, but it sometimes can work in a pinch.
I hope this was helpful for you in deciding whether or not to use milk or water in a cake or to just understand why cake recipes call for milk.
Leave me a comment if you have any questions or tips of your own!
Other Posts You Might Like:
Don't forget to pin it below!