There are some buttercream piping tips that you'll just use over and over again. Here I've put together a list of favorite piping tips and how to use them. You don't have to have a ton of them either. There are some that you'll keep going back to again and again and the good news is they're generally inexpensive.
Oh how I love me some buttercream piping tips. I have all kinds…and honestly I have some that I don't even really know how to use. Yes, I know, that's probably crazy. Even though I have a bunch, I generally use the same piping tips over and over again.
I thought I'd put together a post that lists all my favorite buttercream piping tips and how to use them.
Many of these piping tips can be used multiple ways. I'll show how to pipe with each one and some examples of cakes I've used them on.
Don't forget to check out the video close to the end of this post to see how to pipe with these tips.
This post contains affiliate links. As an Amazon Associate, I earn from qualifying purchases. You can see my policies linked in the website footer.
Alright, let's get started…
2D & 1M TIPS: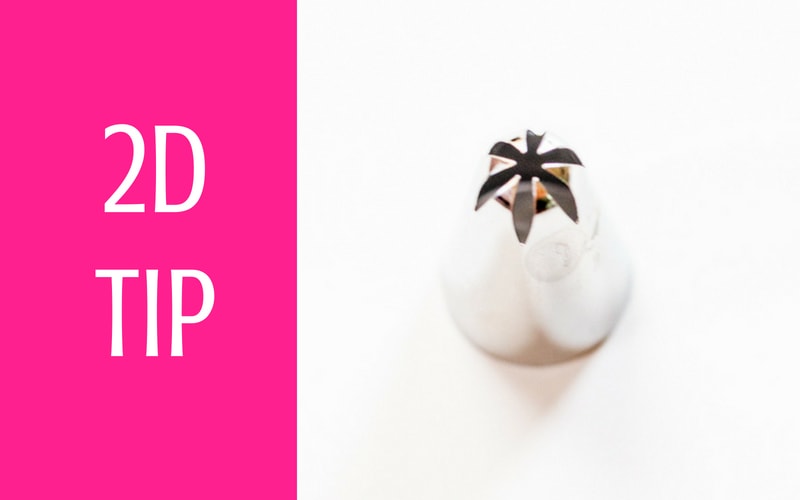 2D Tip
1M Tip
These tips are very similar to each other and they're great for making rosettes. Of course you can make rosettes a couple different ways.
Make sure to check out the video in this post, but if you want to learn my favorite tip for piping rosettes, you'll want to check out my post: Better Buttercream Rosettes.
Here are a couple designs you can pipe with these tips:
These are also wonderful to use for easy rosette floral wreath cakes like the one below:
They're also my favorite tips to use on cupcakes and they're great as large shell borders.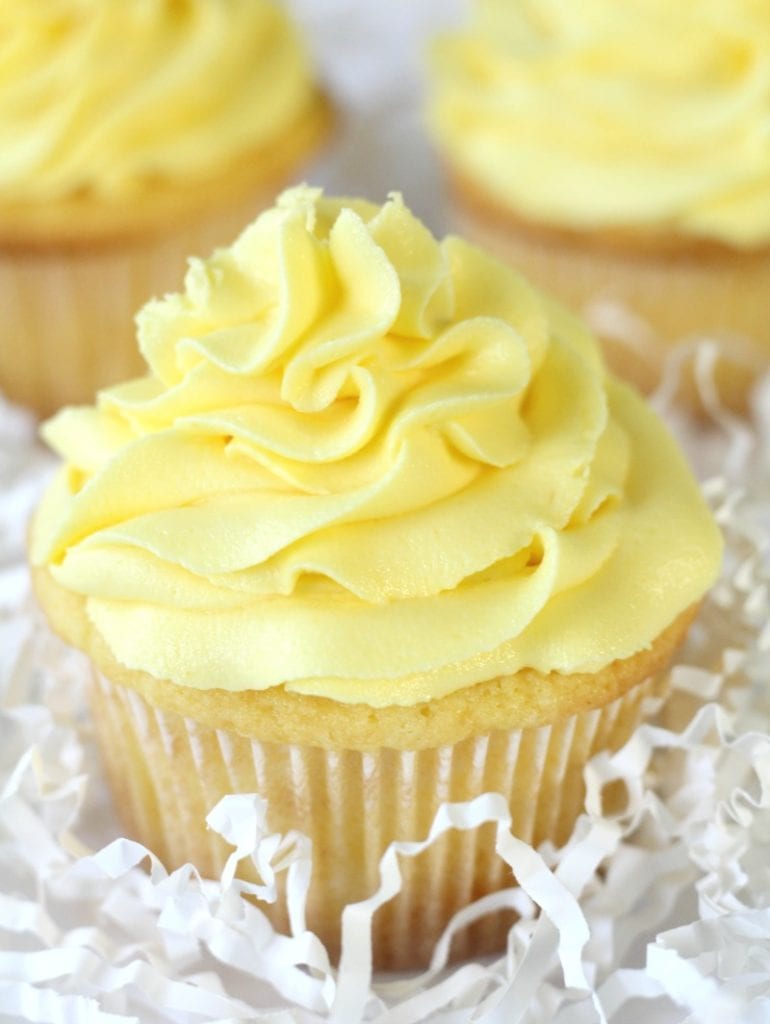 8B & 6B TIPS:
8B Tip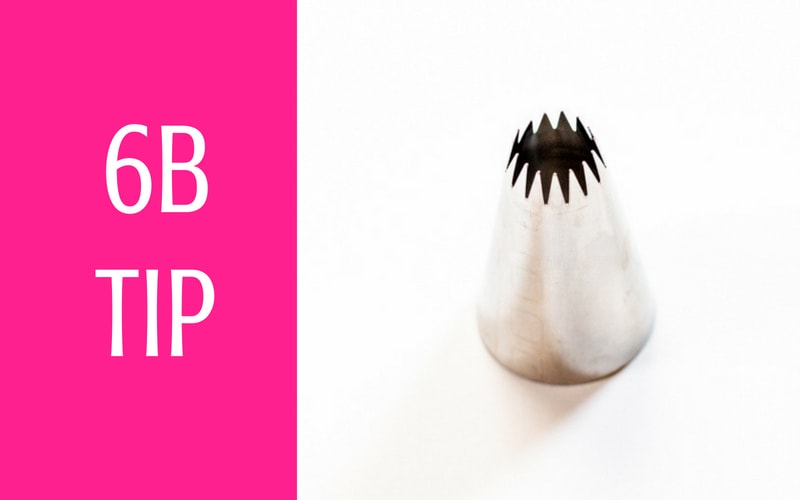 6B Tip
I use these tips for cupcakes and to pipe dollops along the tops of my cakes. I also like to use them for borders around the bottom of cakes.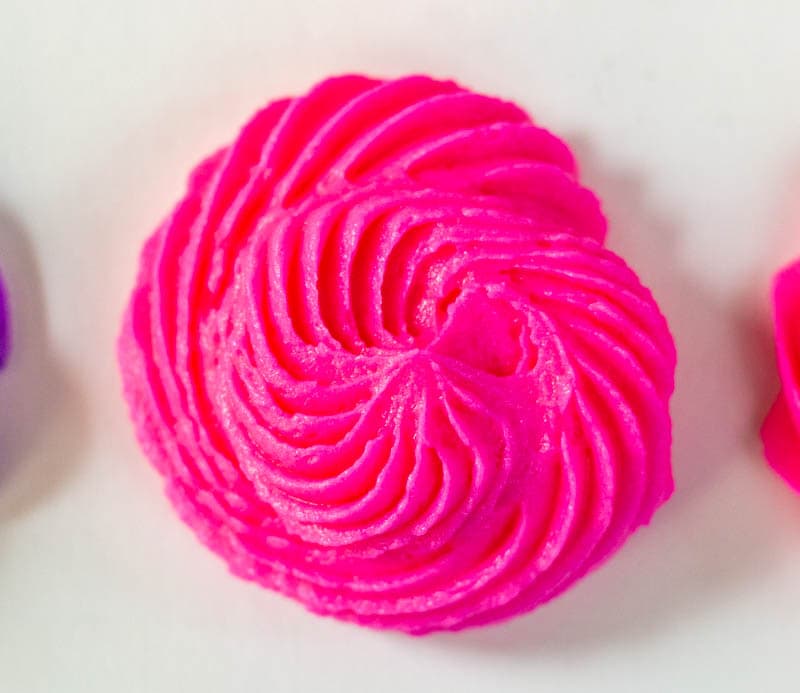 These are also great for wreath cakes and unicorn cakes, to top cakes and also as large borders.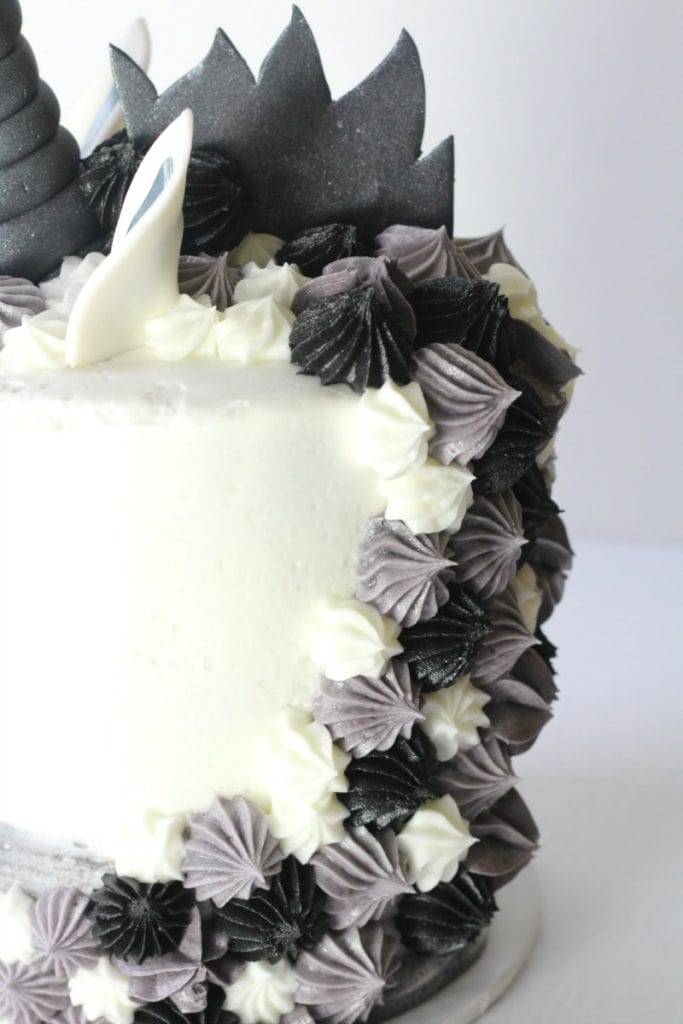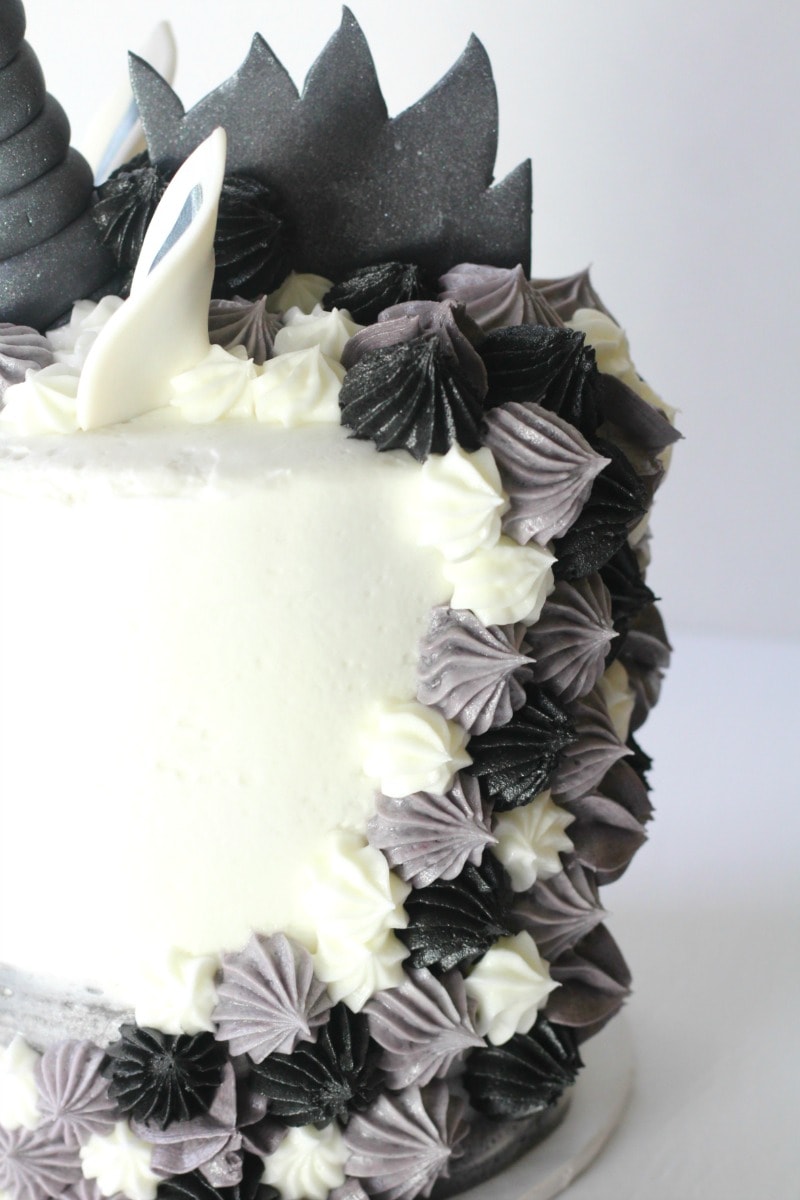 4B & 32 TIPS:
4B Tip
32 Tip
These star tips are a bit smaller than the previous ones, but they're also great for borders and to top cakes. They're also great for filling in floral wreath cakes.
Here are some ideas for cupcakes:
103 & 104 PETAL TIPS:
103 Tip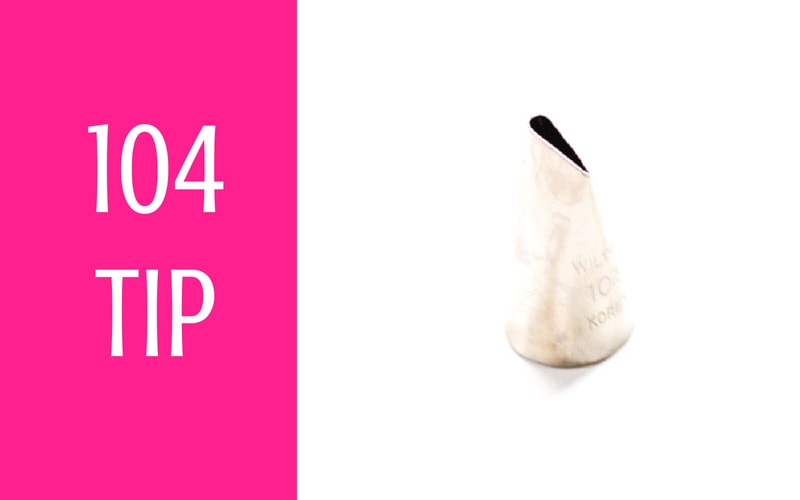 104 Tip
There are a bunch of different sized petal tips, but these two sizes are my favorites. They make excellent medium sized blossoms and roses.
21 STAR TIP: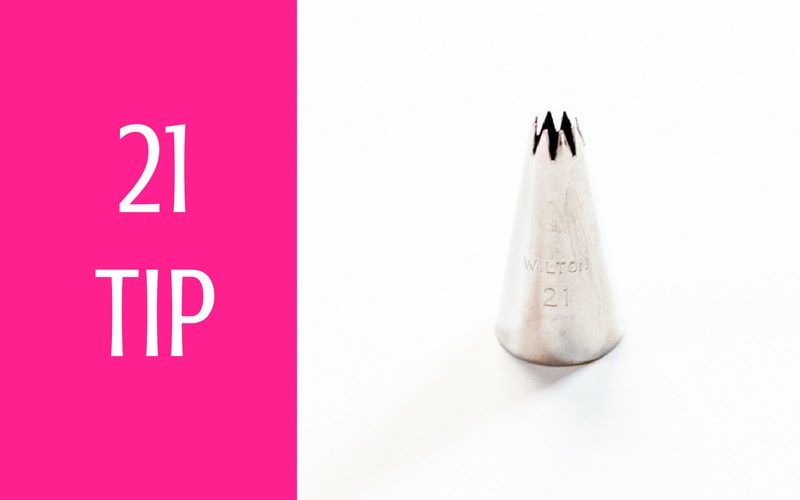 21 Tip
There are different sizes of star tips, but this is the one I use most often. It's a smaller size and perfect for all sorts of things.
I use this one a ton…Here are some examples: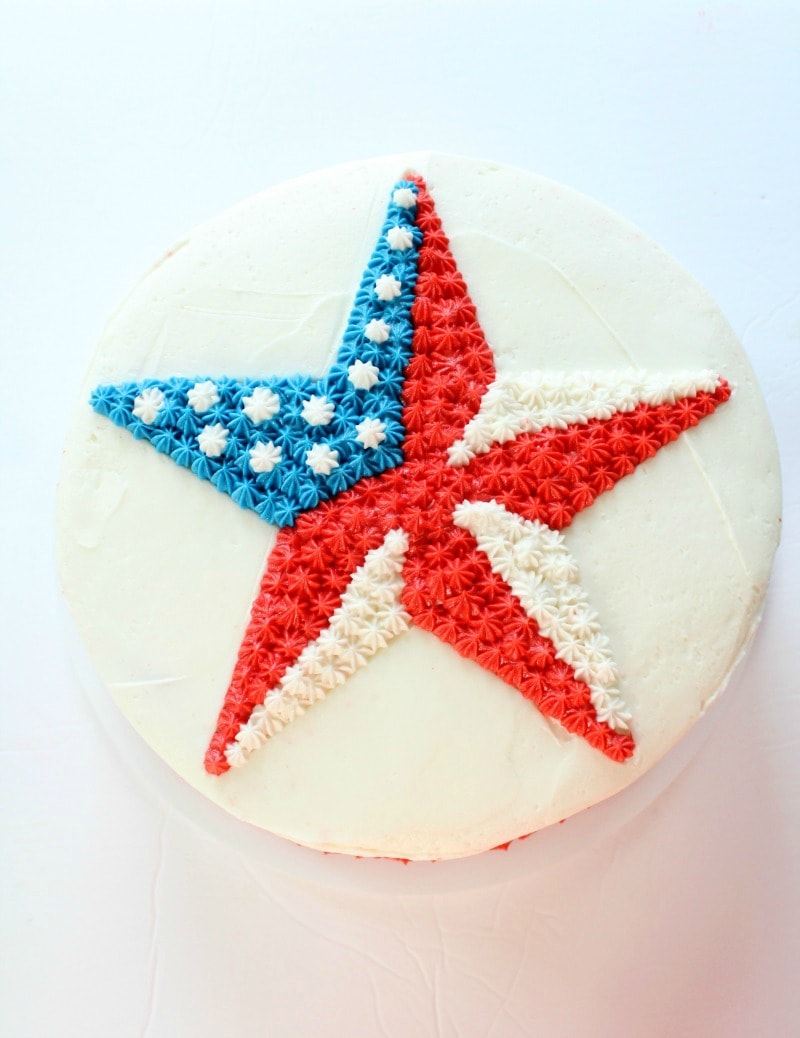 352 & 67 LEAF TIPS: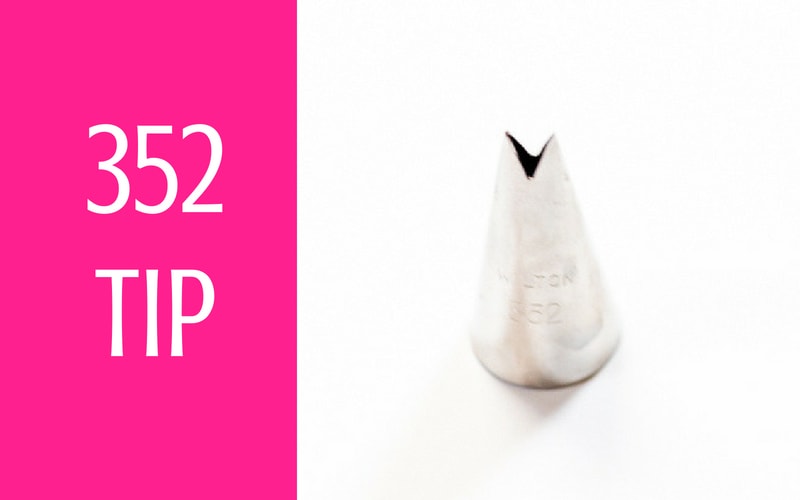 352 Tip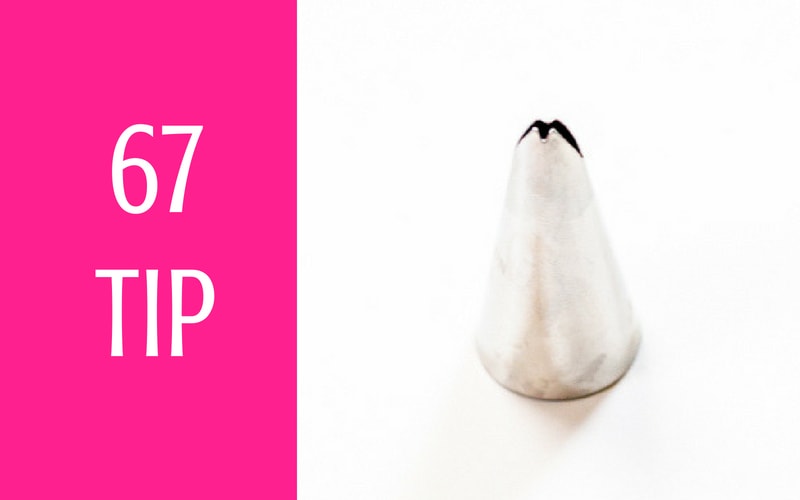 67 Tip
These are great all around leaf tips. The 352 tip is more of a standard leaf.
And the 67 can make a more ruffled cake.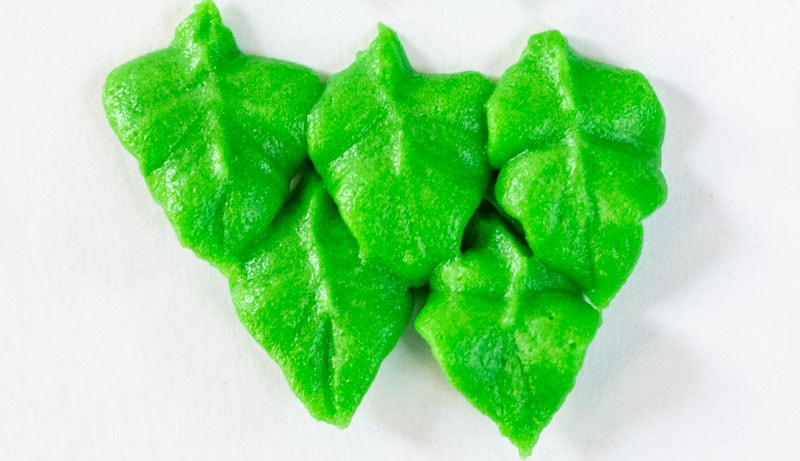 These tips are great for floral cakes, but they're also great for filling in spaces.
233 GRASS TIP:
233 Tip
Ok, obviously the grass tip is great for grass, but it's also great for making fur.
Here are some examples:
(Easy Teddy Bear Christmas Cake)
4 & 5 ROUND TIPS:
4 Tip
5 Tip
These are your work horses. The sky is really the limit for these. I love them for filling in spaces on floral cakes…they're great for piping berries to fill in those spaces. They're also great for making centers for flowers, writing words and really any other piping you can think of.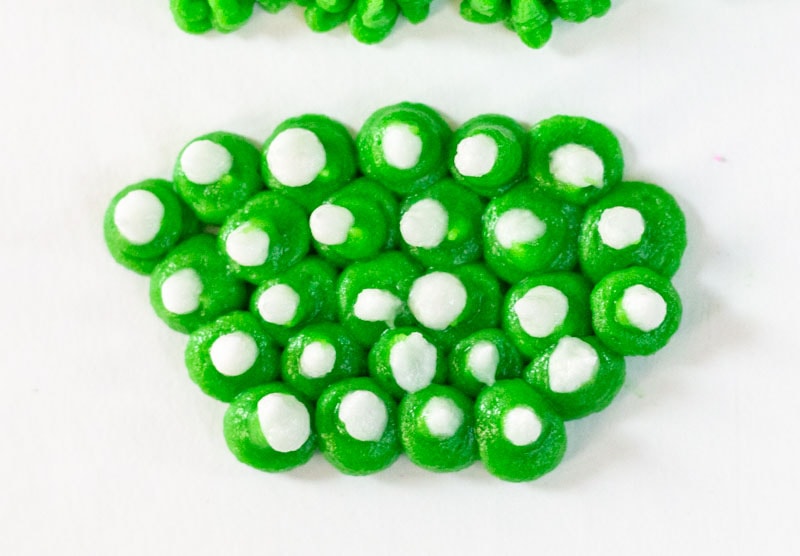 Here are some examples: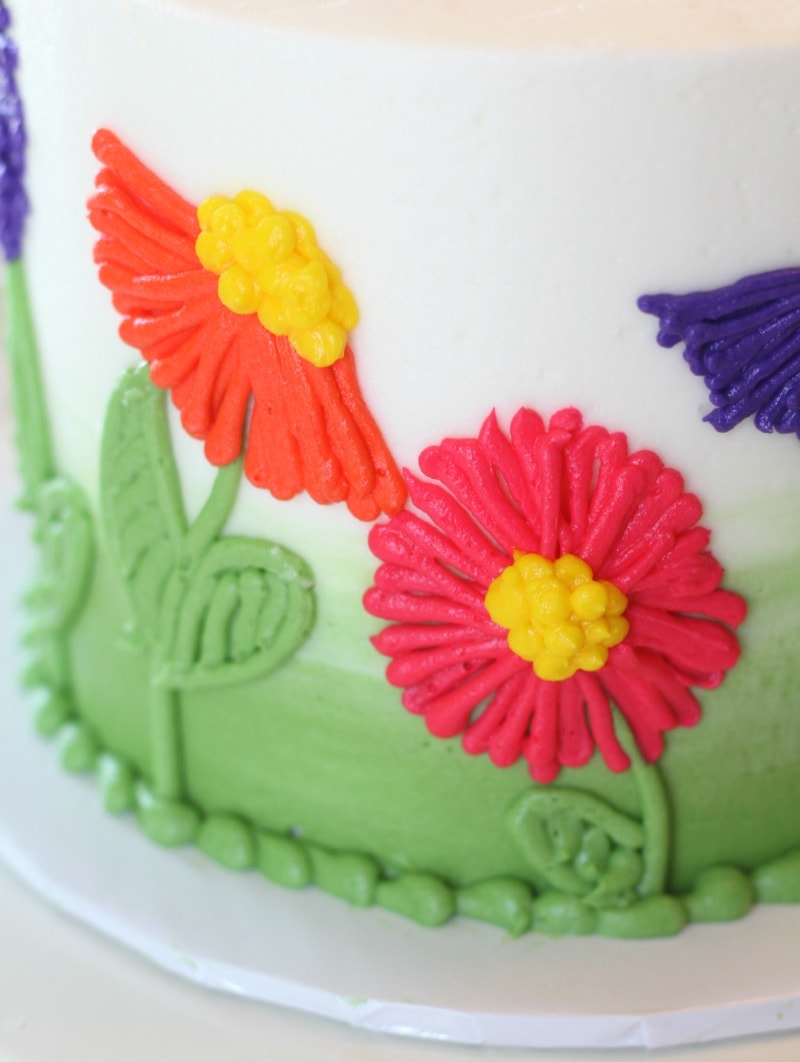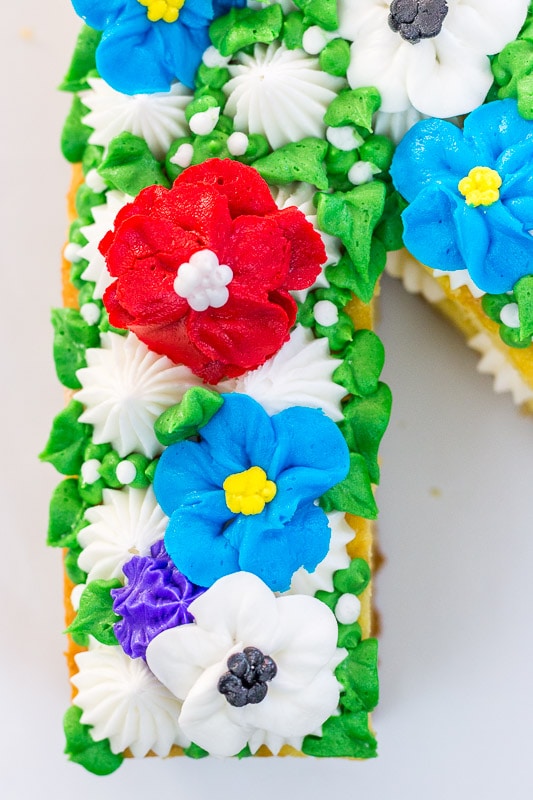 (Floral Initial Cake)
And here's the video to see how everything is piped!
Okay, now that you've got a ton of ideas…start that piping!
For even more piping tips, you'll want to check out this post: 12 Simple and Easy Buttercream Cake Borders
Other Posts You Might Like:
Don't Forget to Pin it Below!